In her speech at ELLE's Women in Hollywood event on Monday night, Jennifer Lawrence shared some of the "degrading and humiliating" experiences she has had in Hollywood.
Comment:  Her speech was highly sanitized.  The Truth is you have to be "Fuckable" in Hollywood meaning you have to sleep with the Titans, Finance Men, Fellow Stars, Producers, Directors.  etc.  Only total Sluts and Sell Outs Make it.  You have to be willing to SELL YOUR BODY AND SOUL TO MAKE IT IN HOLLYWOOD. 
This is what the Synagogue of Satan running Hollywood Demands.  Many stars attend sex orgies as well.  Unwilling Monarch sex slaves are forced to attend these orgies.  Remember how these stars promoted Covid Vaccines and the military/wars?  The Hollywood Crowd Stays Silent on the Burnt Beyond Recognition Soldiers and the Murdered Children.   They do not dare to mention Covid Vaxx DEATHS in the Millions!  Or the actual murdering of Infants/Children by Vaccines.  Take a Look:
US Life Insurers Paid Record $100 Billion in 2021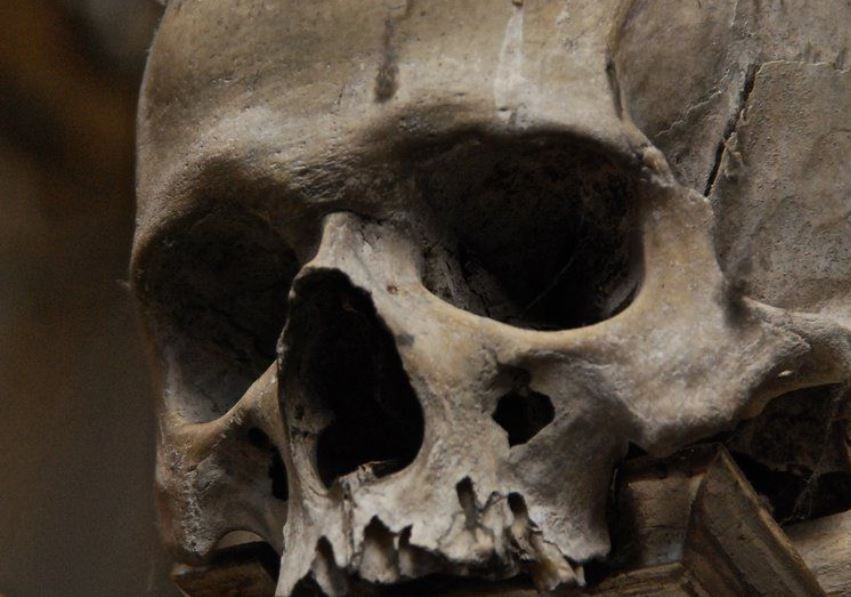 United States insurance companies paid a record $100 billion in death benefits in 2021. The media is blaming COVID-19 for the excess deaths, when it was really the deadly vaccine in response to the hoax pandemic that caused this increase in deaths.
These excess deaths are going to cause a major problem for the insurance companies. Their models did not account for millions of people taking a deadly shot over a fake pandemic.
We could see a situation where the insurance companies are forced to sue the vaxx-makers in order to survive.
Of course, nobody knows exactly what is going to happen with all of this. I just know that the people who took these shots are probably going to die soon or be so sick they can't function normally.
The good news is that the only people left to run anything will be anti-vaxxers, racial supremacists, anti-Semites, conspiracy people, flat earthers and QAnon lunatics.
Severely Burned Marine Finds Strength In Nascent Marriage
In June 2008, Marine Cpl. Anthony Villarreal was driving back from a mission in Afghanistan when his truck was hit by a roadside bomb. He was 22 at the time and recently married to Jessica, who was just 21.
Villarreal suffered third-degree burns over most of his face and body and was very severely disfigured. His right arm and the fingers on his left hand eventually had to be amputated.
"I remember trying to breathe. I just felt, like, real hot — like I was on fire. They were dragging me on the sand and there was rocks there … and it hurt, but I couldn't scream," he says. "And so I remember just laying there, feeling the hot sun and then feeling the wind from the helicopter coming in. And the doctor said, 'You'll be home soon.' "
Back home in Texas, the doctors asked Jessica Villarreal to identify her husband, as if he "had died or something." Jessica could only see Anthony's eyes and lips, since he was covered in bandages.
"And then they showed me the extent of the burn, how it went straight to the bone," she says. "They told me, 'We can't salvage the tissue,' so I had to sign papers saying that it was OK for them to amputate."
Anthony woke up after three months of a drug-induced coma and had to "learn everything that a baby has to learn."
"I didn't even recognize myself," he says. "After the first time I saw myself in the mirror, that's when I just broke down. I really thought that my life was over. Kept thinking, what was I going to do? How am I going to get a job?"
Jessica was steadfast: "I just knew that you needed me and I was going to be there."
But it was hard for Anthony to avoid thinking she might leave him.
"Because a lot of people, they don't want to be seen with someone that was ugly. What was it, like 70-plus surgeries, skin grafts? I really didn't want to leave the house," he says. "I just thought to myself, man, people don't know how to ask questions. They just want to stare and point."
He's thankful his wife stuck by him.
"The crazy thing is I'm still more self-conscious about what I look like than you are," Jessica tells him. "But I have grown so much over the past five years. I didn't ever think that I'd be as strong as I am today and most of it is from you. I can't imagine you not being in my life."
Today, the couple is attending college together.
They've been through "so much in so little time," Anthony says. "There shouldn't be anything that could tear us apart besides death itself."
Audio produced for Weekend Edition by Yasmina Guerda.
After acknowledging that hearing about the sexual harassment allegations against Harvey Weinstein had been "harrowing," Lawrence recounted a story about the producers of an unnamed film, who asked her to lose weight. "One girl before me had already been fired for not losing enough weight fast enough," the actress said. "And, during this time, a female producer had me do a nude lineup with about five women who were much, much thinner than me. And we all stood side-by-side with only paste-ons covering our privates. After that degrading and humiliating lineup, the female producer told me I should use the naked photos of myself as inspiration for my diet."
Lawrence is known for speaking her mind, yet she says that didn't make a difference on this specific occasion. "I asked to speak to a producer about the unrealistic diet regime and he responded by telling me he didn't know why everyone thought I was so fat, he thought I was perfectly 'fuckable.'
MORE FROM ELLE
Ana de Armas | Ask Me Anything
The actress recalled that she felt "trapped" due to her relative lack of power: "I couldn't have gotten a producer or a director or a studio head fired. I let myself be treated a certain way because I felt like I had to for my career. I was young and walking that fine line of sticking up for myself without being called difficult, which they did call me, but I believe the word they used was "nightmare."
"I didn't want to be a whistleblower. I didn't want these embarrassing stories talked about in a magazine. I just wanted a career," Lawrence said. But after she was cast in the Hunger Games films, things changed—because she had become "a movie star," who had "the power to say no." "I worked out every day because Katniss is strong, but I would be damned if I was going to represent the ideal that someone who looks skeletal is a positive body image. I was not going to have young girls skipping dinner because they wanted to look like Katniss."
The actress expressed her support of the commission proposed by Lucasfilm president Kathleen Kennedy, adding that, "in a dream world, everyone is treated with the exact same level of respect. But, until we reach that goal, I will lend my ear.