U.S. IN Foreign Policy is ALL About NATO Expansion on Russia's Borders (Dirty Politics & Breaking Promises to Russia Not to Do This)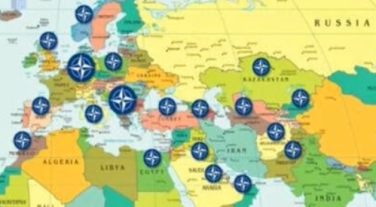 Comment: I very much agree with his analysis except for One Issue and that is that the EU wants Ukraine to get rid of its corruption. The EU in inherently corrupt its own self and under the EU Ukraine has become MORE CORRUPT than ever. U.S. Corporations are now LOOTING Ukraine. The EU is run by Unelected ZIONIST oligarchs and they are HUGE LOOTERS of other countries. Now Ukraine's domestic AND foreign policies are 100% Anti-Russian where native Russians in Eastern Ukraine cannot even speak their native tongue and 15,000 have been MURDERED by the CIA Nazi's who ran a coup! Ukraine under the EU is now a ZIONIST OCCUPIED Country. The policies HARM Ukrainians and they are now poorer than ever before.
I also don't agree that Putin is wrecking Ukraine. He offered Ukraine a very good gas deal. The former PM didn't want his people to become poorer under the EU so he was taking the Russian Gas deal because it benefitted his people. So the Nazi's funded by CIA in the United States ran him out and now run Ukraine to the detriment of the Ukrainian Christian people. Americans should be alarmed at what's going on cuz these chickens will come home to roost.