Michael Flynn calls 2020 election fights in Michigan and Arizona 'Tactically' Important & Claims Trump Will Return to the White House By August
Michael Flynn calls 2020 election fights in Michigan and Arizona 'tactically' important
by Daniel Chaitin, Deputy News Editor | | April 15, 2021 09:34 PM | Updated Apr 16, 2021, 09:04 AM
Print this article
00:0224:07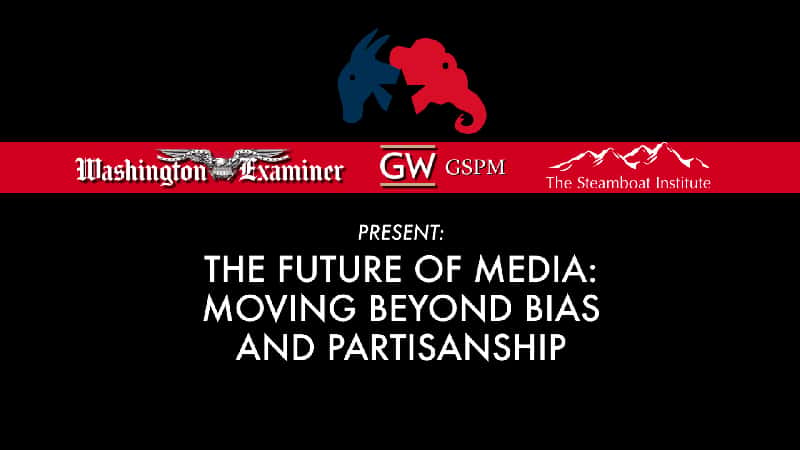 For the latest videos from the Washington Examiner, subscribe to our YouTube channelhttps://www.youtube.com/subscribe_embed?usegapi=1&channelid=UC8BxSGcBKriJvoeyKOnJ6tA&layout=default&count=hidden&origin=https%3A%2F%2Fwww.washingtonexaminer.com&gsrc=3p&ic=1&jsh=m%3B%2F_%2Fscs%2Fapps-static%2F_%2Fjs%2Fk%3Doz.gapi.en.gnwtWNvUGcY.O%2Fam%3DAQ%2Fd%3D1%2Fct%3Dzgms%2Frs%3DAGLTcCP6AkYbdIi7zNVG6LbV1_mXrObMOA%2Fm%3D__features__#_methods=onPlusOne%2C_ready%2C_close%2C_open%2C_resizeMe%2C_renderstart%2Concircled%2Cdrefresh%2Cerefresh%2Conload&id=I0_1619450546040&_gfid=I0_1619450546040&parent=https%3A%2F%2Fwww.washingtonexaminer.com&pfname=&rpctoken=35855644
Sign up for News from Washington Examiner
SUBMIThttps://f0e743aeaa1dc8f72b6c0819bf2a1a29.safeframe.googlesyndication.com/safeframe/1-0-38/html/container.htmlhttps://dashboard.insticator.com/embeds/backfillad?dimension=300×250&siteURL=washingtonexaminer.comhttps://f0e743aeaa1dc8f72b6c0819bf2a1a29.safeframe.googlesyndication.com/safeframe/1-0-38/html/container.htmlhttps://apps.washingtonexaminer.com/polls/new/dynamic-poll.php?tags=News%2CMichael%20Flynn%2CMichigan%2CArizona%2C2020%20Elections%2CElection%20Fraudhttps://f0e743aeaa1dc8f72b6c0819bf2a1a29.safeframe.googlesyndication.com/safeframe/1-0-38/html/container.html
Just In…
Female track stars appeal decision forcing competition with transgender athletesRepublicans would resume Trump's border wall if they win back the HouseNot yet: Forty-three percent have 'very unfavorable' view of Kamala Harris and split on her being presidentMichigan state representative invokes Gretchen Whitmer during DUI arrestRussian authorities suspend activities of Navalny's political groupDemocrats are the party of the wealthy, IRS data showBiden's climate summit fails to attract big online audienceCelebrities use Oscars platform to attack police for use of force tactics
The fight for the "truth" is playing out in two 2020 election-related developments in Michigan and Arizona, retired Lt. Gen. Michael Flynn said this week.
More than five months after the November contest, from which President Joe Biden emerged the victor, Flynn insisted to a crowd in Nashville on Monday that former President Donald Trump won the election.
The former Trump national security adviser pointed to a pair of controversial events — a lawsuit in Antrim County, Michigan, and a Republican-led Arizona Senate audit of election results in Maricopa County — as being "tactically" important.
Both involve Dominion Voting Systems equipment, which have been subject to claims of voter fraud that have been widely rejected by election officials.Recommended Video
Dominion, which also vehemently denies the allegations, has filed multiple defamation lawsuits since the November election, saying false claims about its technology caused "irreparable damage" to the company's name and reputation. Those suits include a $1.3 billion suit against former Trump personal lawyer Rudy Giuliani, a similar suit against lawyer Sidney Powell, and a $1 billion suit against MyPillow CEO Mike Lindell.
In seeking to dismiss the lawsuit against her, Powell, who led Flynn's defense team in a case ultimately ended by a Trump pardon, argued that "no reasonable person would conclude" that her comments about alleged election fraud "were truly statements of fact."
Still, Flynn called both the Antrim County case and Maricopa County audit "very, very important" and a "big, big deal," respectively, as he answered questions at an "America's Future" event hosted by the religious group Regeneration Nashville.
Antrim County, which has about 23,000 residents, gained outsize attention after the November election when it was revealed that thousands of votes were initially and incorrectly tabulated in favor of Biden. The error was quickly corrected and has since been attributed to human error by the local clerk, not to inherent flaws in Dominion voting machines.
RAND PAUL SAYS JUDGES NEVER GAVE TRUMP HIS DAY IN COURT FOR ELECTION FRAUD CLAIMS
Central Lake Township resident William Bailey filed a lawsuit against Antrim County to challenge a local marijuana retailer proposal that passed by a wire-thin margin after a retabulation that didn't include three damaged ballots, but it has since expanded to include broader claims of fraud and has led to the intervention of the secretary of state on behalf of the county.
Though he didn't specifically name the judge in Antrim County, Flynn alluded to a hearing that was set to take place that day, saying, "He's going to contemplate all the evidence. This is really one of the only places that evidence has actually been seen."
But what ended up happening was Antrim County Circuit Judge Kevin Elsenheimer quashed several subpoenas seeking documents and access to tabulators and other election equipment, served to Michigan clerks in other counties, that he said amounted to a "fishing expedition." The case, however, remains alive.
Matthew DePerno, the attorney representing the plaintiff who was allowed by the judge to carry out a "forensic audit" of the Dominion machines, alleged Michigan was one of a quartet of battleground states where an "algorithm" was "used to regulate and shift votes in the 2020 elections." He said in court filings that the data from the counties he subpoenaed would be a "control group" that would reveal fraud in Antrim County.
Flynn remarked how the audit in Maricopa County, which has been heavily criticized by Democrats and election officials as a "fishing expedition," is tactical, but it has a strategic consequence, depending on the outcome.
"We believe we know what the outcome will be … It's basically finding the truth," he added.
A hand-count audit in Antrim County found a deviation of just a dozen votes from the first tabulation, with 9,759 votes won by Trump and 5,959 going to Biden. Biden won the state of Michigan and its 16 Electoral College votes by roughly 150,000 ballots.
The Maricopa County Board of Supervisors has already conducted two separate forensic audits of the 2020 election, though the Senate GOP contends it needs to conduct its own separate audit with a trusted group in order to restore faith in the voting system among constituents.
A commonality between the two is Doug Logan, who owns Cyber Ninjas, a Florida-based cybersecurity company that has been hired to help with the Maricopa County audit, and who was listed as an expert witness in the Antrim County lawsuit. He has been an advocate of the "Stop the Steal" movement that backed the notion the 2020 election was rigged against Trump, according to the Arizona Mirror.
Flynn also criticized the courts, a nod to how Trump's legal team and many allies across the country filed dozens of lawsuits that disputed 2020's election results, with most being dismissed for lack of standing.
CLICK HERE TO READ MORE FROM THE WASHINGTON EXAMINER
"Their role is to say this is constitutional or this is unconstitutional. And they failed to do that," he said, alluding to an argument by Republicans that state officials, such as a secretary of state, improperly make changes to state election procedures without input from state legislatures. Flynn lamented how "we" were "outmaneuvered" in the November election and the days that followed with the "mail-in ballot nonsense."https://f0e743aeaa1dc8f72b6c0819bf2a1a29.safeframe.googlesyndication.com/safeframe/1-0-38/html/container.html
Flynn encouraged the audience to read the forceful dissent from Justice Clarence Thomas after the Supreme Court, in February, refused to hear a Republican challenge to changes in Pennsylvania's election law. He also applauded the efforts of Lindell, who has released documentaries alleging election fraud and made claims that Trump will return to the White House by August.