ISIS Terrorists Linked to Murder of Scandinavian Campers in Morocco (These Are the Types Hillary Clinton & Obama Were Working With!)
Video Allegedly Showing Murder of Scandinavian Student Is Likely Authentic, Norway Says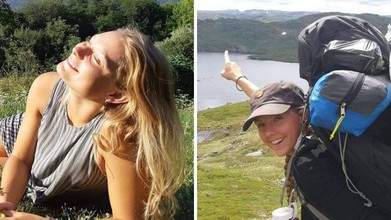 By Kathleen JoyceFox NewsDecember 22, 2018 A video that has been circulating across social media purportedly showing the killing of a Scandinavian university student in a remote part of Morocco's Atlas Mountains is likely authentic, Norwegian police said Friday.
Officials said they were investigating the footage that appeared to show a woman yelling while a man decapitated her with a knife, Deutsche Welle reported. There wasn't any immediate evidence to conclude the video was inauthentic, Norway's National Criminal Investigation Service said in a statement
Continue Reading…..Support Our Cause and Join Our Fight! Go to https://www.freedomwatchusa.org/donate Or call 844 FW ETHIC to contribute to Freedom Watch now Your help is urgently needed!