The Most Deadly Job: Investigative Journalist Murdered By Shotgun Blast in Kiev
Russian journalist Arkadiy Babchenko killed in Kiev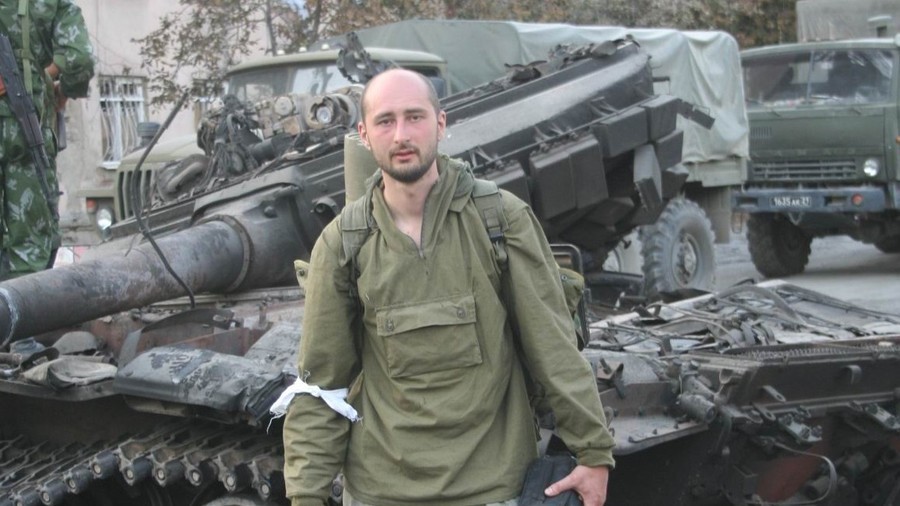 A Russian journalist, "host on one of the TV channels," was killed in the Ukrainian capital, according to local police. Several media outlets identified the man as Arkadiy Babchenko, a Russian citizen living in Ukraine.
The man, who sustained a gunshot wound, was found in his own apartment by his wife, who called the emergency services, the police said. The victim was reportedly rushed to a hospital, but died in an ambulance, according to the Ukrainian media.
The police believe his journalistic activities are the main motive behind the killing, but will investigate other versions as well, Kiev police chief Andrey Krischenko told Interfax-Ukraine news agency.
"The first and the most evident version is his professional activities," the official said, adding that Babchenko's "personal life and conflicts not related to the professional area" will be investigated.
The police have already ruled out suicide, Krischenko said.
Ukrainian law enforcement have opened a criminal case over the journalist's murder, according to the police press service. In the meantime, the Russian Investigative Committee has launched its own investigation into Babchenko's death. Russia's high commissioner for human rights, Tatiana Moskalkova,  promised to address Ukrainian authorities, urging them to pay special attention to the investigation of the journalist's murder.
Russia's Foreign Ministry condemned the murder and urged Ukraine's authorities, international bodies and NGOs to monitor the investigation closely. The ministry also underlined the alarming level of violence against journalists in Ukraine.
"The degree of physical violence, murders of media workers in this country is growing steadily, while investigations do not result in punishment of perpetrators. Violent crimes and total impunity have become routine for the Kiev regime. We urge the Ukrainian authorities to do their best to make the investigation swift," the Ministry said in a statement, extending condolences to relatives of the slain journalist.
Think your friends would be interested? Share this story!