Satanic Mafia Member Elon Musk: "We Will Coup Whoever We Want." Supports the CIA's Illegal Activities as He Benefits
Following the violent putsch in Peru's mineral-rich neighbor Bolivia in 2019, a critic wrote to billionaire Elon Musk on Twitter, "You know what wasn't in the best interest of people? The US government organizing a coup against Evo Morales in Bolivia so you could obtain the lithium there".
Musk replied, "We will coup whoever we want! Deal with it".
Peru's Natural Resources: CIA-linked US Ambassador Meets with Mining and Energy Ministers to Talk 'Investments'
Satanist Elon Musk all dressed up for the Satanic Holiday Halloween with his Satanic Mother: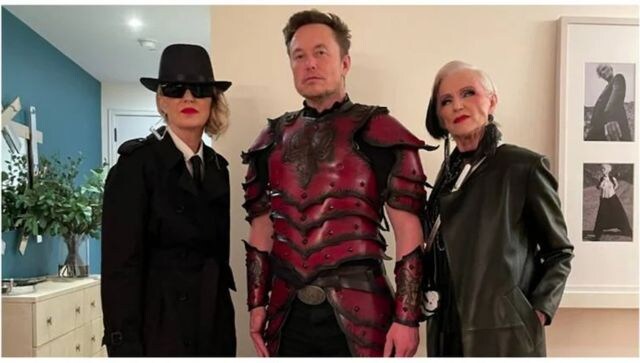 Comment:  They should all audition for an Adam's family type show.  Hopefully he will die from the side effects of the COVID Vaxx soon and the rest of us will not have to deal with this Satanist any longer.
https://www.wionews.com/entertainment/lifestyle/news-elon-musk-wears-satanic-costume-worth-7500-at-heidi-klums-halloween-party-see-photos-530225