Fake Black Promoting Mandates of Fake Royals For ZIONIST British Monarchy & Empire-Proof Here
Fake Black Shaun King Accused of Robbing Black Groups
By infostormer -August 1, 20212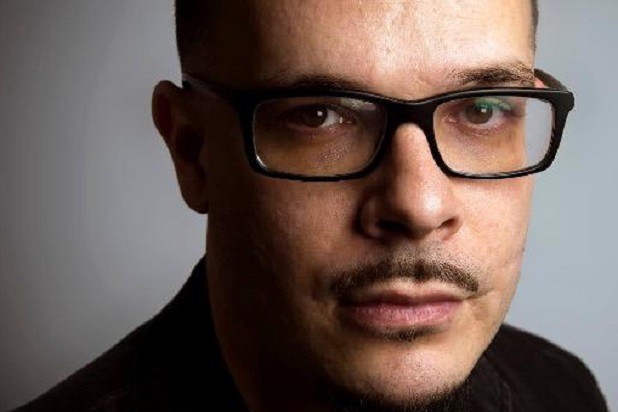 A short while ago, Shaun King a White person who falsely claims to be black, removed himself off of Twitter. As it turns out, there was a reason for that. He's apparently been stealing money from blacks who donated to him and he's been using that money to support his lifestyle. He reportedly has been living in a 3,000 square foot New Jersey lakefront house thanks to donations he's been getting.
Many blacks are mad at this fake black person.
REMINDER: Shaun King has taken his grift global.

He's targeting people on Facebook in "the Caribbean" (just all of it I guess🤷🏾‍♀️), Canada, and Australia—

and claiming people criticizing him in the US are part of conspiracy that is out to get him.

The money is drying up here. https://t.co/yK9EhcYR08 pic.twitter.com/PuJkORyHMf

— Imani Gandy (@AngryBlackLady) August 1, 2021
It looks like his scamming has gone too far and he's run out of people who he can scam. That's the only explanation for him asking for money from people outside the United States.
I guess in some respects it is funny how he was able to scam blacks into giving him money by promoting pro-black causes while falsely claiming that he had a black father. But while he was doing this he was also bashing White people and pushing the racial narratives of the Jewish media.
He's just an insane person and it'd be best if he just went away.
I'm just surprised that he removed himself off of Twitter. He could have easily accused his critics of being haters of transracial people and that they were only attacking him because they hate trans people of all types. It would have probably worked since promoting trannies is a top priority of this evil system we have.
Medal Given to Fake Activists of Black Lives Matter By Her Majesty of the British Monarchy & Empire:

SUBSCRIBE to EIR Daily Alert Service
HM's Chatham House Bestows Awards on Black Lives Matter Movement and Green Fanatics
July 30, 2021 (EIRNS)—In celebration of its 100th year at the service of Her Royal Majesty, Chatham House—officially, the Royal Institute for International Affairs (RIIA), Patron Queen Elizabeth II— yesterday awarded three "Centenary Awards" to individuals and organizations who have "played a significant role in progressing the Chatham House mission," their actions "redefining" how to achieve the global change its royal patrons seek.
The two individuals awarded are among the Monarchy's favorite anti-human "green" propagandists. Greta Thunberg "won" the Chatham House Centenary Changemakers Award for "focusing the world's attention on environmental injustices," and Sir David Attenborough, the Chatham House Centenary Lifetime Award, for having "sounded the alarm on the devastating impact humanity has had on the environment."
The organization singled out for an award is none other than Black Lives Matter, the Soros-funded movement deployed to hijack honest outrage against racism and rotten, unjust living conditions into a proto-terrorist strike force against the United States republic and people. BLM received the "Chatham House Centenary Diversity Champion Award" for its "momentous work," and Melina Abdullah, co-director of Black Lives Matter Grassroots, accepted the British Monarchy's award on behalf of the movement, Chatham House announced.
So much for Black Lives Matter's "grass roots."
Chatham House Director Dr. Robin Niblett waxed eloquent: "The vision and achievements of each of the winners echo Chatham House's own goals for its second century and demonstrate a shared commitment to building a more sustainable and inclusive world."
Real Germans Occupy the Throne of England
The House of Saxe-Coburg and Gotha had two British Kings, Edward VII and George V, before it was considered prudent to change the name because of anti-German sentiment among the public in WW1. So in the UK they became the House of Windsor.
George V, who was King during WW1, had no particular sympathies with the Germans, even though Kaiser Wilhelm II was his cousin. The fact he had some German ancestry would have made little difference to his dealings with Germany during the war.
Edward VIII actually served in the British army during WW1, and saw the front-line first hand, although obviously as heir to the throne he was kept out of immediate harm. He was only King for a matter of months before his abdication in 1936, but in 1937 he visited Germany, meeting with Hitler, giving Nazi salutes and generally being quite friendly to the Nazis. When WW2 started this was somewhat unhelpful, so he was made Governor of the Bahamas, in order to make sure he was a long way from Europe.
George VI, who became King when his brother Edward abdicated, did not share Edward's Nazi sympathies, and neither was he particularly German. His mother was a princess of Teck, which is in Germany, but she was born and raised in England.
In any case, his partial German ancestry was not considered an issue in official dealings with Germany, before, during or after World War 2. And neither is that of his daughter Elizabeth II, the current monarch.85.1K viewsView 261 upvotes261
Comment: Saxon, Coburg and Gotha are actual regions in Germany.