CIA Criminal Torturers Paid $81 Million
Psychologist who devised 'enhanced interrogation' technique for CIA testifies at 9/11 trial hearing
James Mitchell defended his work for the CIA during the war on terror.ByGuy DaviesJanuary 22, 2020, 8:56 AM• 7 min read
Comment: Thorougly evil looking man who should be waterboarded his own self!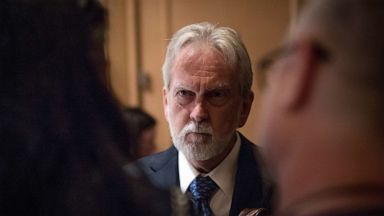 6:27
News headlines today: Dec. 23, 2020Catch up on the developing stories making headlines.
The psychologist credited with devising the C.I.A.'s program of "enhanced interrogation" during the war on terror defended his record at a pretrial hearing for the alleged masterminds of 9/11.
James Mitchell, who worked as a contractor for the C.I.A. along with his colleague Bruce Jessen, told the tribunal at Guantanamo Bay's Camp Justice that he "would get up today and do it again" as he thought his work was a "moral duty."Advertisement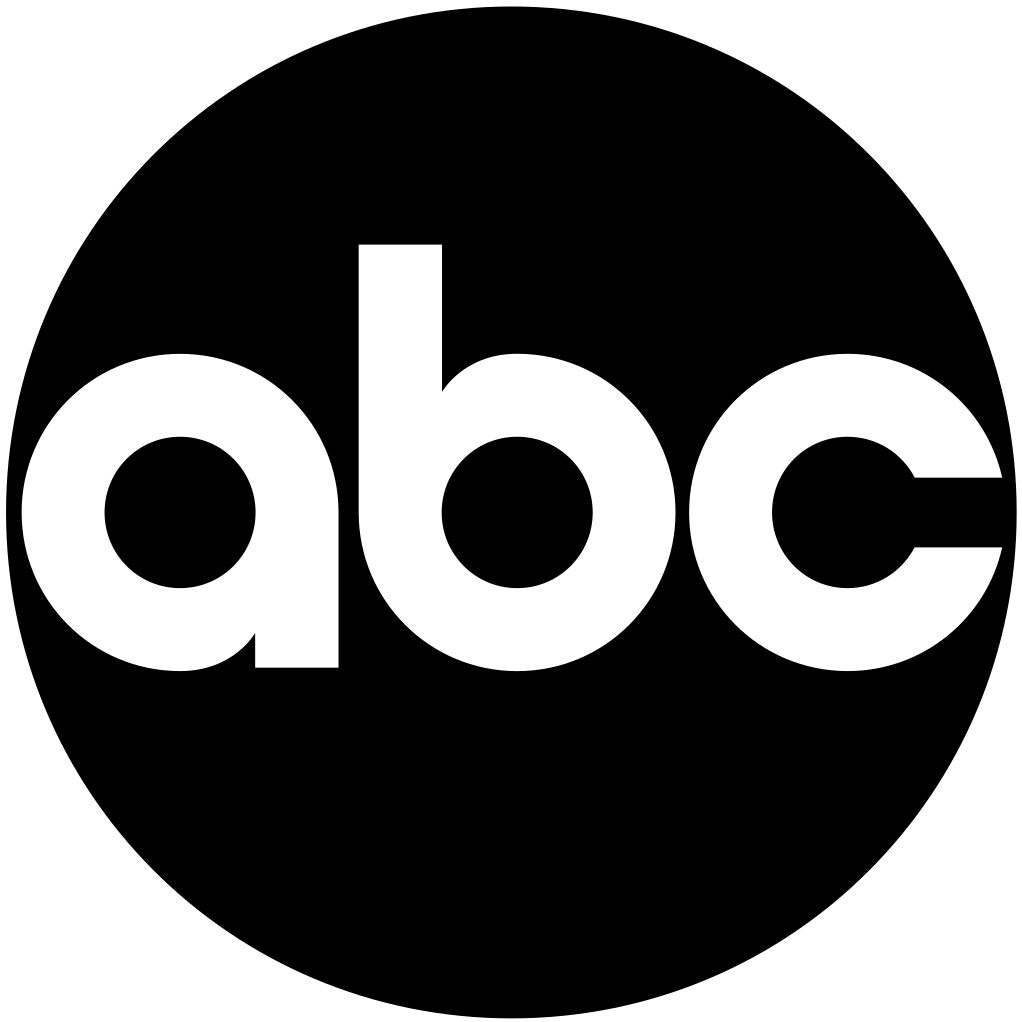 Top Articles
READ MOREMan carries toddler into San Diego Zoo'selephant habitat
javascript:falseSKIP AD
Full transcripts of his testimony are yet to be publicly released, although his comments were reported in various attending news publications. The pretrial hearings will establish which evidence will be admissible in the eventual trial.
"To protect American lives outweighed the feelings of discomfort of terrorists who voluntarily took up arms against us," he said on the first day of his testimony, which is expected to last two weeks, according to the New York Times. "To me it just seemed like it would be dereliction of my moral responsibilities."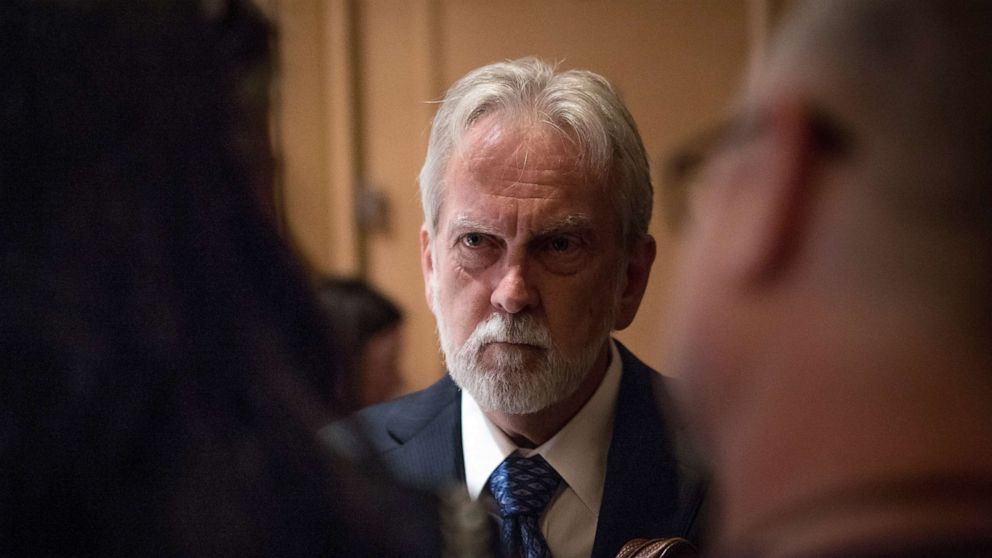 He also said that the C.I.A.'s primary motivation was not to secure prosecutions, but to prevent another "catastrophic attack" in the U.S.MORE: 'May never leave Guantanamo alive': Abdul Latif Nasser's struggle for freedom 3 years after he was cleared for release
"They were going to go right up to the line of what was legal, put their toes on it and lean forward," he reportedly said.
Five men have been charged as conspirators in the September 11 attacks on the World Trade Center, and all were present at the tribunal. Among them was Khalid Sheikh Mohammed, the suspected mastermind behind the attack, who confessed to his role in 2008.
Mitchell and Jessen were called as witnesses by defense lawyers for the suspected attackers, who say that the accused 9/11 conspirators were tortured. Serious doubts remain as to whether evidence and confessions established during the "enhanced interrogation" process would be admissible in open court.
The psychologists have long claimed that their work helped saved lives by gathering information to thwart terror attacks, but the 2014 Senate Select Committee Report on the CIA's detention program said that their methods, adopted by the CIA, did not reap effective results.MORE: 'Degrading': Aging detainees describe health care woes at Guantanamo 18 years after 9/11
That report concluded that enhanced interrogation techniques used in this period, such as waterboarding, sleep deprivation over a "significant repetition of days," and forcing detainees to strip naked, were "not an effective means of acquiring intelligence."
The Senate's report said that the CIA's justifications relied on "inaccurate claims of their effectiveness" and the "interrogations of CIA detainees were brutal and far worse" than lawmakers previously thought.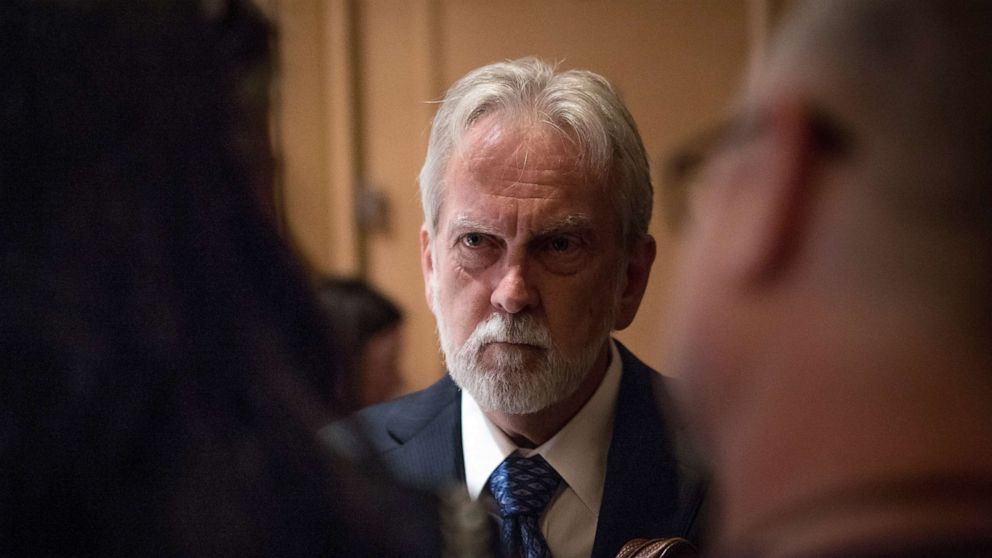 While in the employ of the CIA, Mitchell and Jensen earned as much as $1,000 a day. In 2005, Jessen and Mitchell formed a company to conduct their work for the CIA. Thereafter, "the CIA outsourced virtually all aspects of the [Detention and Interrogation] program," with the contractors receiving $81 million from the CIA by the time their contract was terminated in 2009, according to the Senate report.MORE: Commander of prison at Guantanamo is fired
"Their appearance is important to bringing out the facts of how the interrogation program was set up and conducted," Brig. Gen. Stephen Xenakis, a psychiatrist who has been advising attorneys for Gitmo inmates and is attending the hearings, told ABC News. "They did not 'pioneer' any new or effective tactics. They applied tactics that had been known for decades and regarded as harmful."
On the first day of his testimony, "Mitchell identified [the then-top clandestine service official in the CIA] Jose Rodriguez as pushing the program," Xenakis said.
"The victims' families are denied justice because the history of torture has made it nearly impossible to prosecute," he added.
Mitchell said that C.I.A. interrogators took the techniques he recommended, such as waterboarding, too far, according to The Guardian.
"When people are left to make up coercive measures, it tends to escalate over time," he reportedly said. "They dehumanize the detainees. They think they are justified in using a higher level of pressure. They think: If a little is good, a lot is better."
Mitchell and Jessen were heavily criticized for "leaving a stain on the discipline of psychology" by the American Psychological Association (APA) for their roles in the CIA program. Jessen was never a member of the organization, and although Mitchell resigned his membership in 2006, the APA said his conduct would have been enough to expel him if he had remained a member.
The war crimes trial of the 9/11 defendants is scheduled to begin in early 2021.
Comment: These same types of tortures are used by the CIA on U.S. citizens: MKUltra's and Monarch mind control VICTIMS of the CIA.
TO THE U.S. SUP E COURT From THE ELVENTH CIRCUIT Case o. 18-10134, by Stan J. Caterbone, Pro Se
TATEMENT OF THE CAS
As of today there have been 307 mass shootings in 313 days in the United States of
America of 4 or more persons; ALMOST ONE PER DAY. I have filed AMICUS Briefs for two
(2) of the mass shooters and have an AMICUS pending for the Washington State Bomber
that sent bombs in packages to military installations in and around Washington, D.C.. I
have had a scheduled conference call with the legal firm representing families of the Las
Vegas Mass Shooting after they reviewed a few of my documents. There are at least 3
Mass Shooters that have died, where AMICUS briefs would have been mute. The AMICUS
briefs that I do file are done after research and analysis reveals the common denominators
of persons like myself that make claims of U.S. Sponsored Mind Control Technologies. I
have witnessed these traits since I was about five or six years old in my father, then with
my brother until I became a victim. ARE YOU PEOPLE CERTAIN YOU ARE MAKING THE
RIGHT DECISIONS TO KEEP THIS COUNTRY SAFE? ARE YOU ABLE TO LOOK INTO THE EYES
OF THE CRYING FATHERS, MOTHERS, FREIENDS AND RELATIVES OF THOSE MURDERED IN
THESE MASS SHOOTINGS WITH THE UTMOST CONFIDENCE IN YOUR DECICIONS
REGARDING MY CASES?
In 2005 the U.S. SPONSORED MIND CONTROL turned into an all-out assault of mental telepathy;
synthetic telepathy; and pain and torture through the use of directed energy devices and weapons that
usually fire a low frequency electromagnetic energy at the targeted victim