If We Are Really Going in a Positive Direction Strongly President Trump Please Meet With Bad Vlad and Kick the Financial Looters, Warmongers and Rest of Khazar Mafia OUT!
President Trump: "CALM DOWN AND ENJOY THE RIDE"
By infostormer -January 2, 20192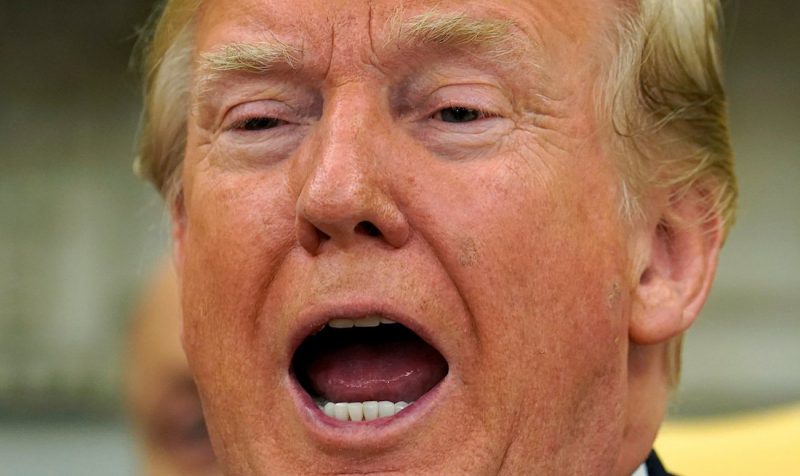 The President issued a very good message to all the haters on New Year's Day. He basically told everyone to chill the fuck out and enjoy the ride.

Donald J. Trump✔@realDonaldTrump
HAPPY NEW YEAR TO EVERYONE, INCLUDING THE HATERS AND THE FAKE NEWS MEDIA! 2019 WILL BE A FANTASTIC YEAR FOR THOSE NOT SUFFERING FROM TRUMP DERANGEMENT SYNDROME. JUST CALM DOWN AND ENJOY THE RIDE, GREAT THINGS ARE HAPPENING FOR OUR COUNTRY!255K7:08 AM – Jan 1, 2019Twitter Ads info and privacy135K people are talking about thisTwitter Ads info and privacy
The all CAPS nature of the message made it even better.
It is truly ridiculous to see how there are so many people who hate this man. He's pushing the country in the right direction despite every effort to sabotage his presidency. He's got the entire Jewish media against him, a fake witch hunt accusing him of working for Vladimir Putin and goofy assholes in his own party like Mitt Romney attacking him.
They definitely need to chill. It's almost like Trump is going full hippy with his new anti-war and chill the fuck out agenda. But it is a good agenda and I like the direction it is going in.SHAREFacebookTwitter