CNN Fake News Corrects its Error On Air After $300 Million Defamation Lawsuit
Klayman: "The Most 'Distrusted' Name in News" Admits It Only Fully Corrected Its Defamation After Arpaio Sued! Sleazy!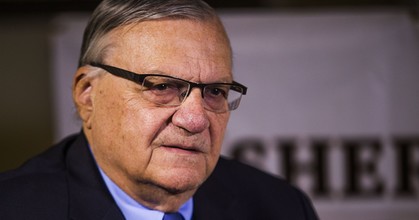 By Jacques Billeaud
Daily Journal
December 13, 2018
PHOENIX — Former Sheriff Joe Arpaio alleged in a defamation lawsuit earlier this week against three news organizations that CNN made no effort to correct anchor Chris Cuomo's erroneous statement that the lawman was a convicted felon.
But CNN released a statement Thursday saying Cuomo corrected his error on air within minutes of making it during the Jan. 10 broadcast. "He is convicted of a misdemeanor. He's not a convicted felon, like I said," Cuomo said. "Meaningful distinction. He got pardoned."