Bombs Mailed to Traitors Eric Holder and Debbie Wasserman Schultz, Hillary Clinton & Obama
Suspicious package addressed to Fmr. At. Gen. Eric Holder has been intercepted – reports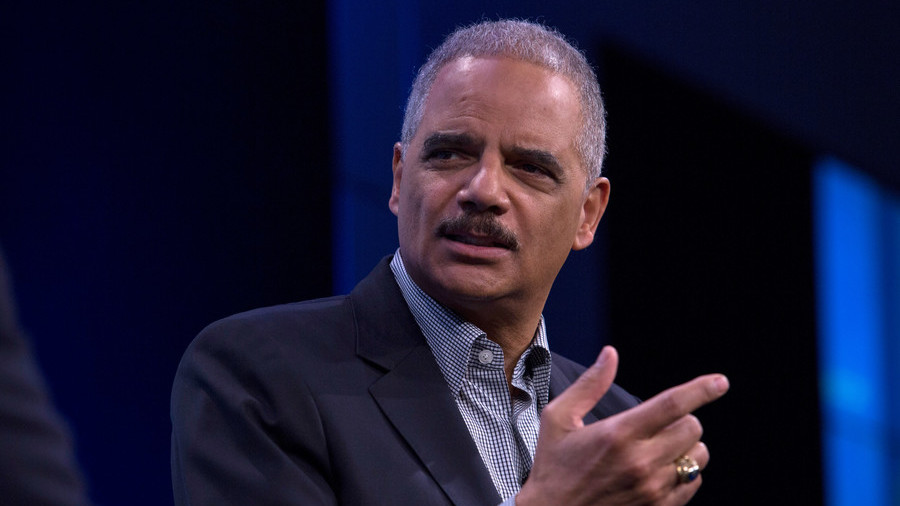 Eric Holder, the former US Attorney General under the Obama administration, is the latest name on the list of officials targeted with mail bombs on Wednesday.
The package addressed to the former AG was intercepted at a postal sorting facility, MSNBC reported.
The package sent to Holder had the wrong address and was returned to the Florida office of Congresswoman Debbie Wasserman Schultz because the premises were listed as the return address, according to CNN.
A bomb disposal team was earlier called to the building located in the Miami metropolitan area.
The FBI later confirmed that the package found at Schultz' office in Sunrise contained an explosive device.
The same return address was used for the packages addressed to former President Barack Obama and former Secretary of State Hillary Clinton, the CNN report said.
A barrage of apparently linked mail bombs has been sent to senior Democratic figures this week. The attacks may be linked to the Monday discovery of a pipe bomb in the mail box of businessman George Soros.
DETAILS TO FOLLOW