'Hell on Earth' in Lesbos Refugee Camp
'Hell on Earth': MSF doctor tells RT of rape, violence, inhumane conditions in Lesbos refugee camp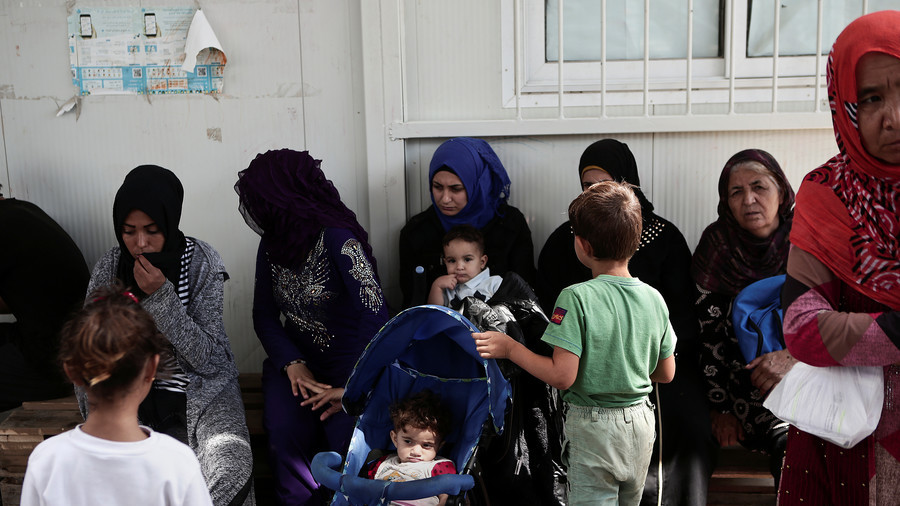 One toilet for over 70 people, rape, and mental health issues – a doctor from Doctors Without Borders (MSF) and an aid worker told RT about the dire conditions in the overcrowded Moria refugee camp in Greece.
The overcrowded camp on the island of Lesbos, built to accommodate 3,100, houses around 9,000 people. "It's a kind of hell on Earth in Europe," Dr. Alessandro Barberio, an MSF clinical psychiatrist, said, adding that people in the camp suffer from lack of water and medical care. "It is impossible to stay there," he said.
According to Barberio, asylum seekers are subjected to violence "during night and day.""There is also sexual violence"which leads to "mental health issues," he said, adding that all categories of people at the camp may be subjected to it. "There is rape against men, women and children," and the victims of sexual violence in the camp often have nightmares and hallucinations, Barberio told RT.
Asylum seekers in Moria "are in constant fear of violence," and these fears are not groundless, the psychiatrist said. "Such cases [of violence] take place every week."
There is "one toilet for 72 people, one shower for 84 people. The sanitation is bad. People are suffering from bad conditions," Michael Raeber, an aid worker at the camp, told RT. They suffer from mental health problems because they are kept for a long time in the camp, according to Raeber.
READ MORE: EU encourages migration by offering large social benefits, why would the flow stop? – Putin
"There is no perspective, they don't know how their case will go on, when they will ever be able to leave the island." The camp is a "place where there is no rule of law," with rampant violence and drug addiction among the inhabitants, Raeber said.
In its latest report, MSF, which has been working near Moria since late 2017, criticized the unprecedented health crisis in the camp – one of the biggest in Greece. About a third of the camp population consists of children, and many of them have harmed themselves, and have thought about or attempted suicide, according to the group.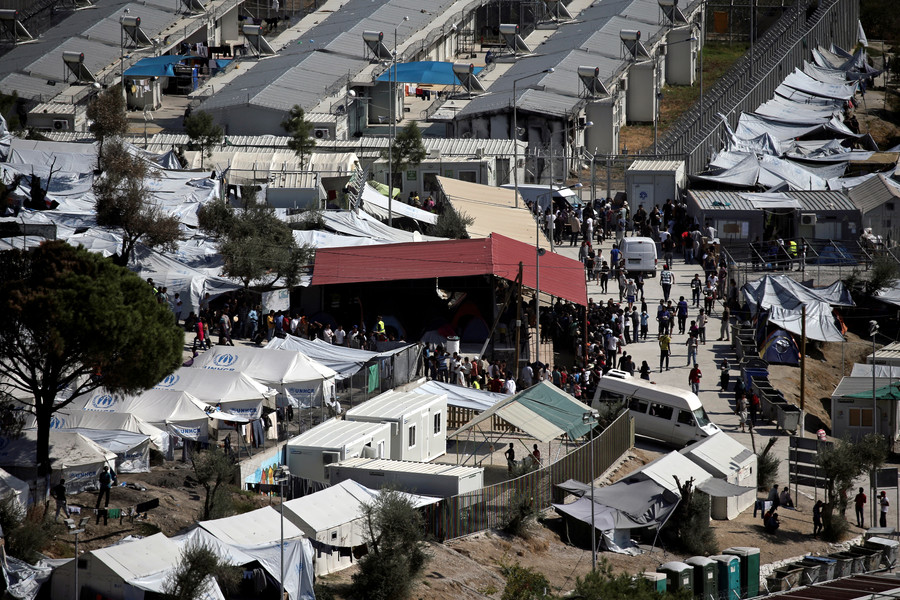 Barberio was behind an MSF open letter on the state of emergency in Moria, released on Monday, in which he writes that he has never "witnessed such overwhelming numbers of people suffering from serious mental health conditions."  
Calling the camp an "island prison," he insisted that many of his patients in the camp are unable to perform basic everyday functions, "such as sleeping, eating well, maintaining personal hygiene, and communicating."
A number of human rights groups have strongly criticized the conditions at the camp and Greece's "containment policy"regarding asylum seekers.
READ MORE: 'EU not Europe': Le Pen wants to break away from EU and move towards union of European Nations
Christina Kalogirou, the regional governor of the North Aegean, which includes Lesbos, has repeatedly threatened to shut down the facility unless the government improves the conditions. On Tuesday, government spokesman Dimitris Tzanakopoulos said that Greece will move 2,000 asylum seekers out of the severely overcrowded camp and send them to the mainland by the end of September.
Greece, like other EU states, is experiencing the worst refugee crisis since WWII. According to International Organization for Migration estimates, 22,000 asylum seekers have arrived in Greece since the start of this year alone.
Think your friends would be interested? Share this story!