Horrific Terms To Keep Peace With Looters & Thugs of Western Imperialism: UK Empire, US Military Thugs & Israel Zionists
For those who are not too familiar with the continent, Kenya has been, for years and decades, an outpost of the British, US and even Israeli imperialism in East Africa. It was playing the same role that West Germany used to play during the Cold War – a window shopping paradise, stuffed with luxury goods and services. In the past, Kenya was supposed to dwarf the socialist experiment of Tanzania under the leadership of Nyerere.
Today, some 60 percent of Kenyans live in slums; some of the toughest in Africa. Some of these 'settlements', like Mathare and Kibera are housing at least one million people, in the most despicable, terrible conditions. Four years ago, when I was making my documentary film, in these slums, for South American network TeleSUR, I wrote:
"…Officially, there is peace in Kenya. For decades, Kenya functioned as a client state of the West, implementing a savage market regime, hosting foreign military bases. Billions of dollars were made here. But almost nowhere on earth is the misery more brutal than here.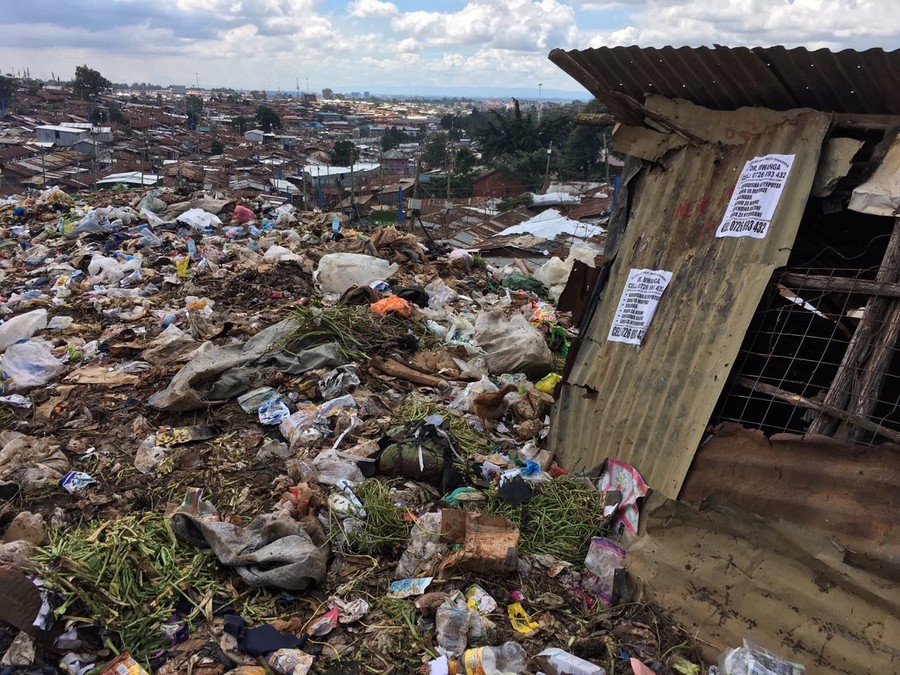 Two years earlier, while filming my "Tumaini" near Kisumu city and the Uganda border, I saw entire hamlets standing empty like ghosts. The people had vanished, died – from AIDS and hunger. But it was still called peace.
Peace it was when the US military medics were operating under the open sky, on desperately poor and sick Haitians, in the notorious slum of Cité Soleil. I saw and photographed a woman, laid on a makeshift table, having her tumor removed using only local anesthetics. I asked the North American doctors, why is it like this? I knew there was a top-notch military facility two minutes away.
"This is as close as we get to real combat situation", one doctor replied, frankly. "For us, this is great training."
After the surgery was over, the woman got up, and supported by her frightened husband, walked away towards the bus stop."
Yes, all this is, officially, peace.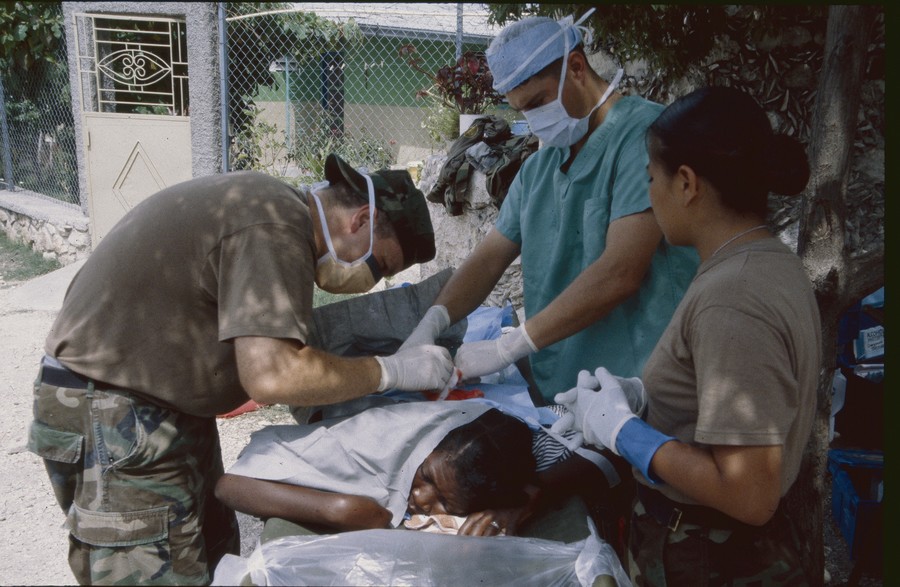 During my work, in almost all devastated corners of the world, I saw much worse things than what I described above. Perhaps I saw too much – all that 'peace' which has been tearing limbs from the victims, all those burning huts and howling women, or children dying from diseases and hunger before they reach their teens.
When you do what I do, you become like a doctor: you can only stand all those horrors and suffering, because you are here to help, to expose reality, and to shame the world. You have no right to decompose, to collapse, to fall and to cry.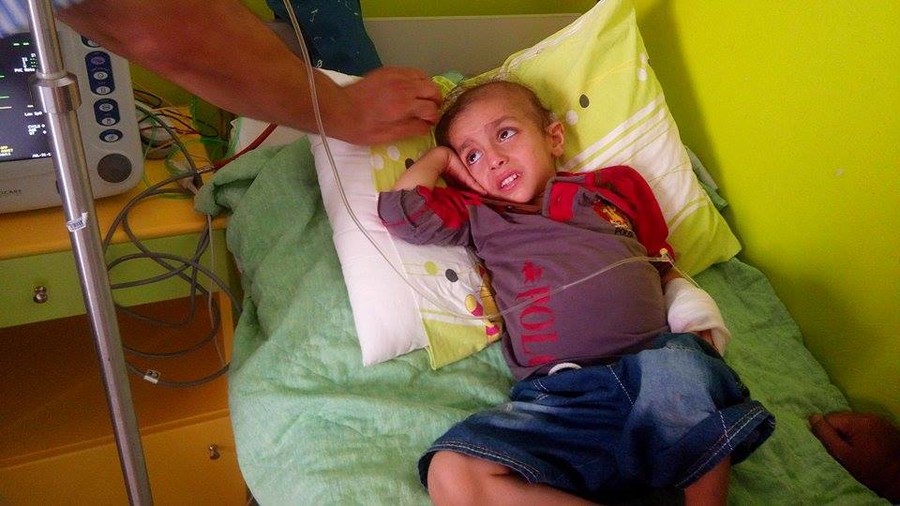 But what you cannot stand is hypocrisy. Hypocrisy is 'bulletproof'. It cannot be illuminated by correct arguments, by logic and by examples. Hypocrisy in the West is often ignorant, but mostly it is just self-serving.
So, what is real peace for the people in Europe and North America? The answer is simple: It is a state of things in which as few Western people as possible are killed or injured. A state of things in which the flow of resources from the poor, plundered and colonized countries is pouring, uninterrupted, predominantly to Europe and North America.
The price for such peace? How many African, Latin American or Asian people die as a result of such arrangement of the world, is thoroughly irrelevant.
Peace is when the business interests of the West are not endangered, even if tens of millions of non-white human beings would vanish in the process.
Peace is when the West can, unopposed, control the world, politically, economically, ideologically and 'culturally'.
"War" is when there is rebellion. War is when the people of plundered countries say "No!". War is when they suddenly refuse to be raped, robbed, indoctrinated and murdered.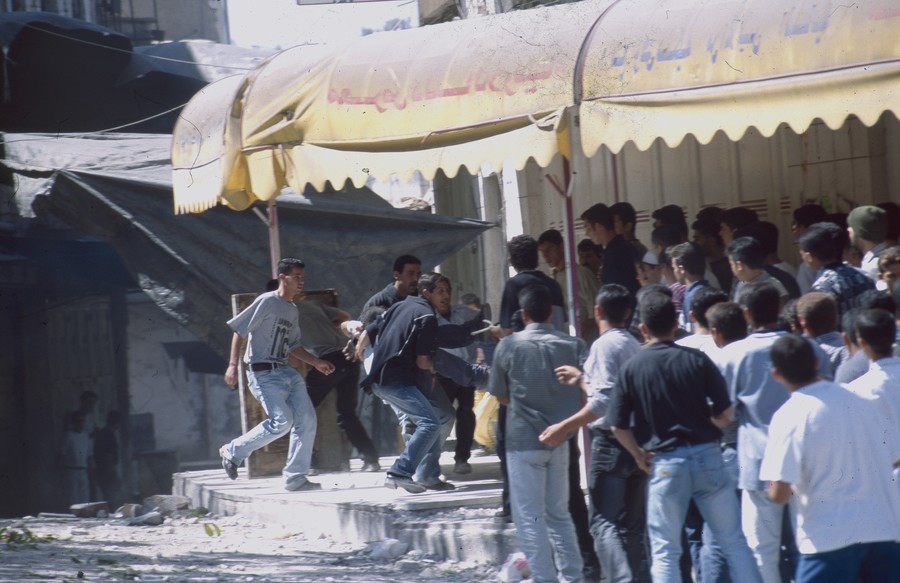 When such a scenario takes place the West's immediate reaction 'to restore peace' is to overthrow the government in the country which is trying to take care of its people. To bomb schools and hospitals, to destroy supply of fresh water and electricity and to throw millions into total misery and agony.
As the West may soon do to North Korea (DPRK), to Cuba, Venezuela, Iran – some of the countries that are being, for now, 'only' tormented by sanctions and, foreign -sponsored, deadly "opposition". In the Western lexicon, "peace" is synonymous to "submission". To a total, unconditional submission. Anything else is war or could potentially lead to war.
For the oppressed, devastated countries, including those in Africa, to call for resistance, would be, at least in the Western lexicon, synonymous with the "call for violence", therefore illegal. As 'illegal' as the calls were for resistance in the countries occupied by German Nazi forces during the WWII. It would be, therefore, logical to call the Western approach and state of mind, "fundamentalist", and thoroughly aggressive.
Dedicated to my friend, a philosopher, John Cobb, Jr.
Like this story? Share it with a friend!
The statements, views and opinions expressed in this column are solely those of the author and do not necessarily represent those of RT.
What Happened to  Man Promoting REAL Peace: