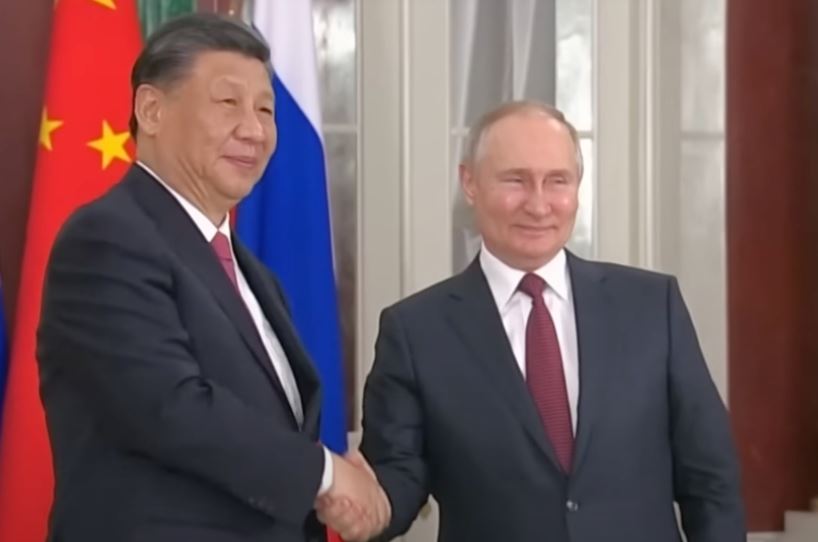 China's Xi Jinping when talking to Russia's Vladimir Putin said that change that hasn't happened in a century is coming.
He's correct and I welcome this change. I can't tolerate the way the world is right now. I'm tired of Jews and all of the Jewish bullshit I've had to deal with my entire adult life. I'm sick of feminism, niggers, faggots and other perversions being promoted endlessly.
What's ridiculous is how supposed right-wingers and Republicans are not celebrating this change that is coming. They are fearing it like this change in global power is a bad thing.
Take Jesse Kelly for example. He apparently prefers this evil global Jewish system over a system led by Russia, Iran and China.
Marsha Blackburn is shitting herself over the Russia-China alliance.
Jack Posobiec claims this statement from Xi is "chilling."
What is "chilling" about it exactly?
These people know nothing about China or its history. They have never been an aggressive military power trying to force their ways on people. They have only sought to expand their influence through economic means. The Chinese have no desire to invade America and take over the country through their military power.
The entire position on China by most Republicans and right-wingers is utterly stupid. There's only a small handful of people on the Internet who seem to even have a basic understanding of China.
Regardless of whatever you think of China, the change they are planning to bring to the world can't be any worse than what we have now with the Jews and all the satanic gay butt sex insanity.
Where is This Game Changer in the American Media?
https://tvbrics.com/en/news/16-countries-are-planning-to-join-the-brics-group/
22.03.23 10:30
Society
16 countries are planning to join the BRICS group
This was announced by Deputy Minister of Foreign Affairs of Russia Sergei Ryabkov
Almost two dozen countries intend to become members of BRICS in the near or more distant future. More and more states are expressing the desire to become members of the bloc. This was announced by Sergei Ryabkov, Deputy Minister of Foreign Affairs of the Russian Federation, as reported by TASS.
Ryabkov pointed out that the number of potential candidates is constantly changing upwards.
In addition, the Deputy Minister explained the formats of participation in the bloc, especially highlighting full membership and the BRICS+ format, as well as participation in the New Development Bank and said that the candidates themselves will decide how exactly to work in the bloc.
"I won't hide it, we just haven't had experience of working with so many applications so far. The list is quite long now. There is a plurality of formats and different geometry is acceptable," continued the Deputy Foreign Minister.
Sergei Ryabkov also noted that the bloc plans to work in the area of regional security: "The recent agreements reached with the important role of China, with our very significant contribution between Saudi Arabia and Iran, have created a new context of regional work." This is how BRICS responds to the challenges of the times.
Ryabkov added that it is "an asset that will be valued in the Brics circle" and will be accreted through the development of political dialogue.
Photo: istockphoto.com
Text copied from https://tvbrics.com/en/news/16-countries-are-planning-to-join-the-brics-group/