Deep State Criminal Indicted-FBI Working For BRITISH Against America-TRAITOR!
Top FBI 'Russiagate' Official Arrested For Colluding With Russian Oligarch: DOJ
Update: People are connecting dots all over the place, and it's looking more like a hornet's nest was just kicked open.
*  *  *
A former top FBI counterintelligence official – in fact, the guy who received the tip that supposedly kicked off the Trump-Russia investigation – has been arrested and charged with violating US sanctions on Russia by taking secret payments from a Russian oligarch in order to investigate another oligarch.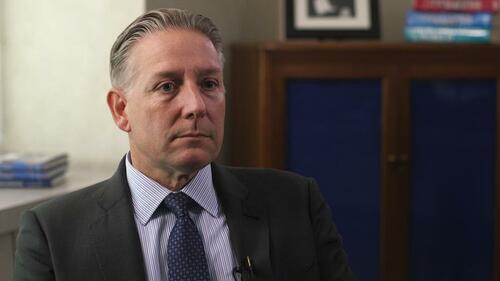 Federal prosecutors in Manhattan charged Charles McGonigal, former special agent in charge of the FBI's New York counterintelligence desk, with taking secret payments from Oleg V. Deripaska – which violated US sanctions by agreeing to help the Russian billionaire, who himself was indicted last year on sanctions charges. McGonical notably retired in 2018.
During his days in counterintelligence, McGonical was responsible for supervising and participating in investigations of Russian oligarchs, including Deripaska.
The indictment unsealed in Federal District Court in Manhattan on Monday charges the former F.B.I. official, Mr. McGonigal, with one count of violating U.S. sanctions, one count of money laundering and two conspiracy counts. –NY Times
According to his lawyer, "Charlie served the United States capably, effectively, for decades," adding "We have closely reviewed the accusations made by the government and we look forward to receiving discovery so we can get a view on what the evidence is upon which the government intends to rely."
Former colleagues who worked closely with McGonigal were reportedly 'shocked' at his arrest.
They said he primarily investigated Russian counterintelligence and espionage during his lengthy career with the F.B.I. Mr. McGonigal also took on extremely sensitive assignments in the intelligence community, leading an F.B.I. team that investigated why C.I.A. informants in China were being arrested and killed. -NYT
A second man, Sergey Shestakov, was also indicted in the case. He's a former Soviet and Russian diplomat who later obtained US citizenship and worked as a Russian interpreter for courts and government offices.