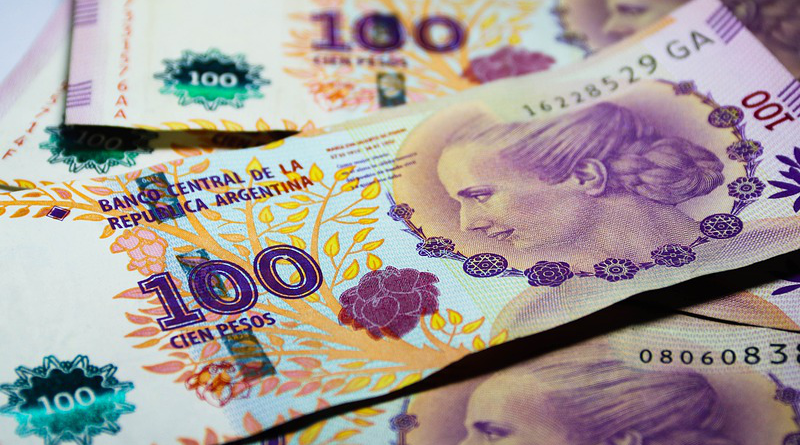 Here's more inflation news to report. Argentina is experiencing inflation in the 80-100 percent range and this has prompted the central bank to hike rates to 75 percent.
Raising interest rates to 75 percent is obviously going to cripple their economy but at least it is a somewhat serious attempt to get control of inflation. Even still, this attempt will likely fail.
We are seeing a widespread collapse of currencies all over the world. The US Dollar will be temporarily strengthened as this process plays out before the US Dollar itself collapses. China and Russia are best positioned to survive this collapse because they have economies that produce real things of value. They're also by necessity moving their economic systems away from the US Dollar.
When the dust settles, the world's economic order will be largely centered around China and Russia.
Man Sticks Gun in the Face of Argentina's VP Kirchner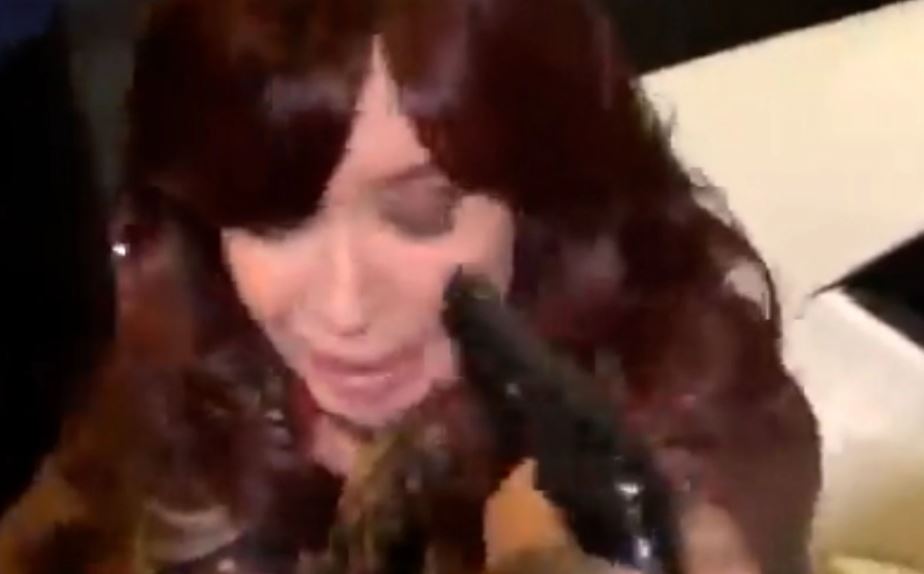 A man apparently attempted to assassinate Argentina's Vice President. He stuck a gun in her face but according to the media, the gun jammed when he tried to fire it.
The video of it is pretty crazy. The gun was like a few inches in front of her face.
They're claiming that a Brazilian Nazi person did this.
Whole thing sounds weird. Some are online implying that this was a stunt staged by Kirchner to generate sympathy. I have no idea if that's true or not. Seems unlikely, but I guess it could be? Who the hell knows.
For some reason they cancelled football matches in the country because of this.
I'm not sure how cancelling football matches is going to prevent people from sticking guns in the faces of politicians. It doesn't sound like a logical strategy to prevent this from happening in the future.
Whatever the case, I'm just surprised that we haven't seen more people point guns in the face of politicians all around the world.
Comment:  Kirschner was a Huge Proponent of Argentina Joining the BRICs.  It figures that a (LIKELY CIA) brainwashed Nazi would be opposed to this as the AZOV in Ukraine are run by the CIA and are opposed to Russia to the Death as Well.  Obvious Pattern here.
BRICS Expansion: Five New Members in 2023?
Following
Russia's announcement of Iran & Argentina's BRICS membership bids

, the alliance president reveals that Egypt, Saudi Arabia and Turkey, a NATO member, have the same plans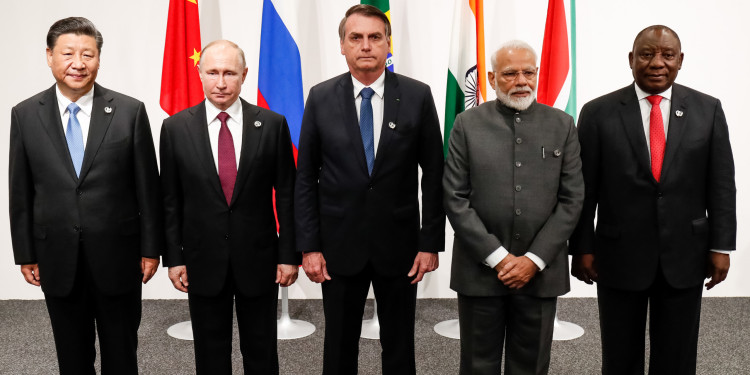 Just over two weeks after Russian state media announced that Iran and Argentina filed their official applications to join BRICS, Saudi Arabia, Turkey, and Egypt began the process of making the same move, the alliance President Purnima Anand said on July 14.
"All these countries have shown their interest in joining and are preparing to apply for membership. I believe this is a good step, because expansion is always looked upon favorably, it will definitely bolster BRICS' global influence," Anand told Russian media.
According to Russia Today, she pointed out that Saudi Arabia, Turkey, and Egypt are "already engaged in the [BRICS membership] process," saying she hopes that they will join soon but that she doubts they will all join simultaneously.
The three countries have a combined population of around 220 million people; among, Saudi Arabia is one of the world's largest crude oil exporters (the largest in 2020), accounting for 11% of the world's petroleum liquid production and holding 15% of the world's oil reserves. It has recently announced that it will attempt to boost its oil production from 10  to 13 million barrels per day.
Egypt, the largest of the three population-wise with just over 102 million people, is also an important petroleum producer and exporter. Its other key exports include cotton and textiles, followed by plastic, raw materials, and chemical products.
With over 84 million people, Turkey's main exports include motor vehicles and their parts as well as gold and petroleum oils. It is also the world's seventh-largest exporter of cotton.
"I hope that these countries will join the BRICS quite shortly, as all the representatives of core members are interested in expansion. So it will come very soon," BRICS President Purnima Anand said.
The expansion of BRICS, she added, was discussed at the group's 2022 summit in June in Beijing.
BRICS expansion
The BRICS alliance that we know today consists of Brazil, Russia, India, China and South Africa – five major emerging economies with over three billion people that account for over 40% of the world's population and just over a quarter of the global GDP.
According to the International Monetary Fund, China makes up more than 70% of the group's economy, India about 13%, Russia and Brazil around 7%, and South Africa 3%.
The original term, BRIC (Brazil, Russia, India, and China), was first used by economist Jim O'Neil in his paper, "Building Better Global Economic BRICs," published by Goldman Sachs in 2001.
---
---
The first and only BRIC summit (without the "S," i.e., South Africa) was held in Russia in 2009. A year later, in 2010, South Africa joined the alliance, and BRICS summits (with the "S") have been happening annually ever since. This year's summit was held in Beijing, and the 2023 summit is scheduled to take place in South Africa.
Following South Africa's entry in 2010, the next expansion move came this June (a dozen years later), when Russia announced Argentina and Iran had begun their preparatory process for joining the alliance, presenting their applications as evidence that the West's response to the Ukraine war was in fact failing in its goal to isolate Russia.
"While the White House was thinking about what else to turn off in the world, ban or spoil, Argentina and Iran applied to join the BRICS," Russian Foreign Ministry Spokeswoman Maria Zakharova said in late June.
Whereas Iran's membership bid was confirmed by the government, its Foreign Ministry spokesperson saying the move would "result in added values for both sides," Argentina's formal bid is yet to be confirmed by its authorities.
As an Argentinian government source told Reuters in on June 27, after Russia's announcement, there was "no formal process" for Argentina to join BRICS at the time.
The source, however, did confirm that the process began, just not formally. "Argentine authorities have already publicly expressed their willingness to join. It is a process that has only just begun," the source said.
On July 7, the government of Argentina announced it had secured China's formal support for its BRICS membership bid following a meeting between the two countries' diplomacy chiefs at the G20 Foreign Ministers Meeting in Indonesia. For countries to begin their membership process, (formal) support is needed by all BRICS member states.
"[Chinese Foreign Minister] Wang Yi formally confirmed his country's support for Argentina's membership of the BRICS group, in line with what was agreed between the group's leaders," the foreign ministry of Argentina wrote in a statement on July 7, adding that Argentina's entry would "strengthen and broaden its voice in defense of the interests of the developing world."
With a combined population of around 129 million people, Iran and Argentina would also bring a lot to the table when it comes to energy and food security: Iran holds the world's second-largest gas (and massive gold) reserves while Argentina is a major soy, wheat, and corn exporter.
Looked at alongside more recent membership bids by Saudi Arabia, Turkey, and Egypt, whose combined population comes out at around 220 million people, the BRICS alliance could become around 349 million people larger by next year, when these new bids are to be discussed at the 2023 BRICS summit in South Africa.
However, BRICS, for most of its history since it was founded, is little more than an acronym because, as the Council on Foreign Relations noted in a 2017 article, it was unable to act as an organization, plagued by rivalry between the bloc's two most powerful members: China and India. And while for now, there is (probable) unity between Russia and China, and with new members, BRICS's influence is likely to expand much to the benefit of Russia, the old rivalry between India and China is not going away.
Thus, how an expansion of BRICS will play out remains to be seen.
---
Editor's Note: The opinions expressed here by the authors are their own, not those of Impakter.com — In the Featured Photo: BRICS leaders at an informal meeting in Osaka, Japa, 2019. Featured Photo Credit: Wikimedia Commons.
19 Startups That Will Shape Our Cities Selected By Mobility Lab 2022
UK Prime Minister Race Down to 4 Candidates: Who They Are and What They Stand for