Putin Explains Why Inflation is Happening in EU/US
Putin Explains Why Inflation is Happening in EU/US
By
–
June 14, 2022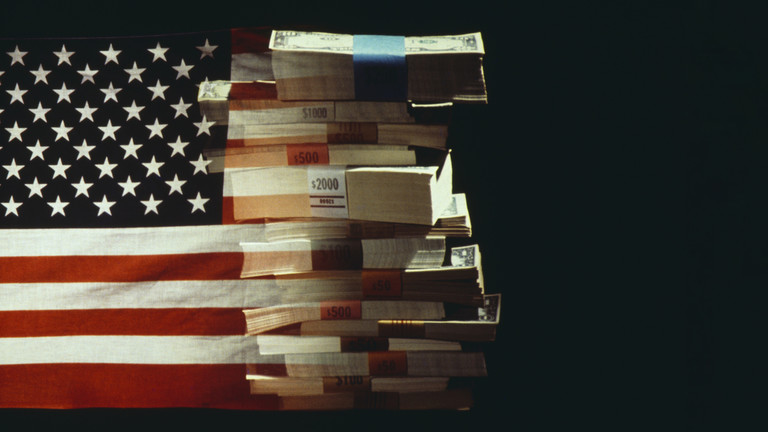 Western leaders are so morally and intellectually bankrupt, that we have to rely on foreign leaders to hear the truth about anything. Take in point Russia's leader Vladimir Putin providing an accurate explanation as to why inflation is out of control in the United States and European Union.
RT:
Inflation in the US is a consequence of mistakes by American financial authorities, which they have conceded themselves, Russian President Vladimir Putin said on Friday. He added that the EU's problems, in this regard, are down to short-sighted energy policies in Brussels,

Either way, the situation has nothing to do with Moscow or its actions in Ukraine, Putin insisted.

Attempts to blame the turmoil in Ukraine for the skyrocketing cost of living in the West amount to dodging responsibility, Putin declared in a TV interview that followed his meeting with the African Union head Macky Sall in Sochi.

Pretty much all governments resorted to fiscal stimulus to support the population and enterprises affected by the Covid-19 lockdowns. Russia did so "much more carefully and precisely," without disturbing the macroeconomic picture and fueling inflation, Putin argued. In the US, by contrast, the money supply grew by 38% – by $5.9 trillion – in less than two years, in what he termed the "unprecedented output of the printing press."
These are all accurate explanations for what is happening. Central banks printed gazillions of dollars, governments locked down their economies over a fake pandemic and you have all this weird green energy bullshit based around the climate change hoax. Even though Putin did not mention it in this news blurb, the ill-advised sanctions on Russia have further exacerbated these issues.
Inflation was happening well before Putin made the decision to defend Russians from getting killed by the illegitimate Jewish Ukraine government. All because of policies implemented by Western governments themselves.