The Takedown of America's Favorite Actor By Hollywood
The Takedown of America's Favorite Actor By the Jews in Hollywood
-Amber Heard is Jewish and Acts like a Jewish Princess. She is greedy, ruthlessly ambitious and money grubbing and money driven.
-Johnny Depp's Financial Managers were Jewish and ripped him off of pretty much his entire fortune plus left him owning $100 million to the IRS!
-The Media is Jewish and seems to Side With fellow tribal member Amber Heard and Basically Makes Johnny Depp look like a wife beater when based on court testimony and witnesses he was the abused one.
https://bigdanblogger.blogspot.com/2013/08/im-sick-of-jewish-owned-run-us.html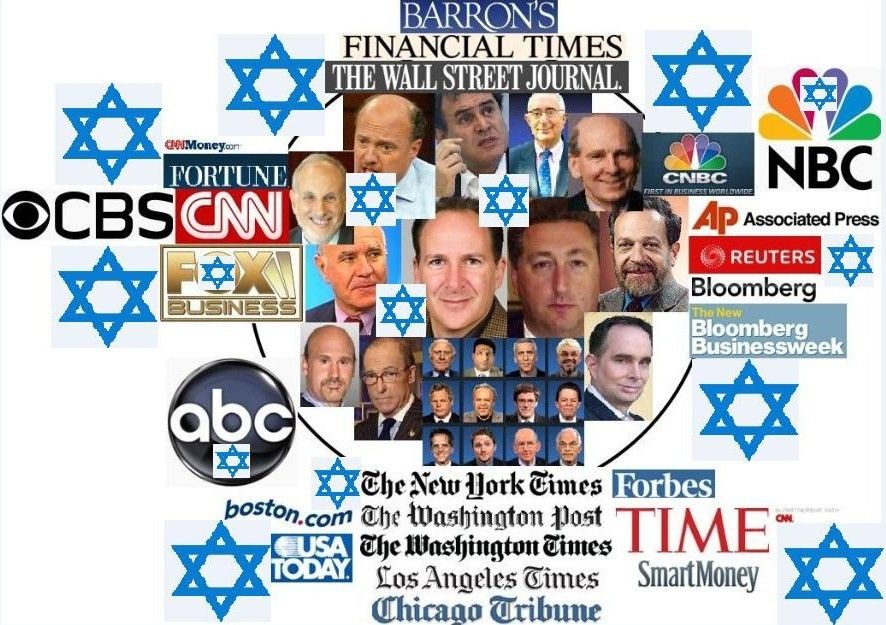 =========================================================================
Johnny Depp's former personal assistant sent texts branding Amber Heard a 'sociopathic show pony, Machiavellian overlord, talentless c***'
Depp's former personal assistant Stephen Deuters claimed that Heard was the 'abuser' in her relationship with the actor, and said he had never seen her with any injuries.
Texts sent to friends by Mr Deuters were read out at the High Court today.
Mr Deuters sent texts calling Heard a 'sociopathic show pony, Machiavellian overlord, talentless c***' after she filed for divorce.
In one message to a friend, he said: 'I'll have you know it's on public record that Amber Heard has been arrested for domestic violence before.'
==========================================================================
'Since Pirates (Of The Caribbean) 2 and 3, I had – and this is ludicrous to have to state, it's quite embarrassing – apparently I had made $650million (£510 million) and when I sacked them, for the right reasons, I had not only lost $650 million, but I was $100 million in the hole because they (the previous business managers) had not paid the government my taxes for 17 years.'
https://dailystormer.su/johnny-depp-sues-jew-managers-for-ripping-him-off/
https://www.dailymail.co.uk/tvshowbiz/article-4563722/Johnny-Depp-no-idea-managers-totaled-40m-debt.html
Comment: Depp's money managers were the Jewish Mandels.
'The Court's unsealing of whistle-blower testimony and the handwritten notes she took in 2010, both of which the Mandels sought to block from public view, review a steam of unethical and illegal acts,' Depp's lawyer Adam Waldman told the Hollywood Reporter.
Waldman also said these acts include instructing Rayburn to notarize 'fake' documents and change numbers in his financial statements.
Rayburn claimed the instruction to notarize Depp's signature happened when he was not present, and said she has no idea why they were having her do so, as she only saw the signature pages.
She said her refusing to do those things and asking too many questions about how Depp's account was being handled lead to her being fired.
Finally, Rayburn was fired in 2010 and paid severance of $40,000 in exchange for signing a confidentiality agreement.
Waldman, however, said Rayburn's claims are very substantial, and the actor's forensic accountants Edward White & Co and Miriam Fisher, who heads the tax department at Latham & Watkins, 'independently verified many of the whistle-blowers most damning allegations.'
https://www.dailymail.co.uk/tvshowbiz/article-4563722/Johnny-Depp-no-idea-man
Comment: Amber Heard's Jewish Pal Testifying for her Kicked Out of Courtroom.
https://pagesix.com/2022/04/17/amber-heards-pal-kicked-out-of-courtroom-during-johnny-depp-trial/
Comment: Amber Heard is getting her fellow Jews to Testify for her at trial.
Is James Franco Jewish? – Quoraquora.com› Is-James-Franco-Jewish
February 27, 2018 – Answer: James Franco's mother is Jewish, specifically of Russian Jewish descent. He has identified as Jewish in the past, telling The Guardian that he feels as if he has "missed out on the Jewish experience", but has been told not to worry about that by his Jewish friends and said in the …
https://www.quora.com/Is-Elon-Musk-Jewish
Comment: Being Johnny Depp Exposed the use of ADRENOCHROME the CIA may not have liked him and they control the MEDIA and Hollywood. CIA is 100% run by Satanic Jews and always has been. 'The Cabal' that runs Hollywood is a Synagogue of Satan Cabal and Synagogue is 'Jewish.'
Hollywood is ADDICTED to ADRENOCHROME
Comment: When the American public realizes all of Hollywood is using ADRENOCHROME which is harvested by torturing children and young teens and that most of missing children are connected to this they will turn on Hollywood with a Vengeance never seen before. When they realize Hollywood is made up of Secret Society Cabal members who USE slaves and think they're better than the rest of us and also think it's okay for the rest of us to be slaves while they make money off of us the public will view Hollywood as TRAITORS. When the public realize Hollywood works for Foreign Powers (British Empire based out of the City of London and Wall Street) Against the American people hopefully the public will turn off their TVs.
https://fangedwomen.blogspot.com/2017/12/angelina-jolie-had-slave-as-child.html
Above is how Angelina Jolie Had a SLAVE as a Child and All these ELITE use slaves and believe in SLAVERY as SLAVERY is the #1 moneymaker for the elites. They are stealing the work product of SLAVES, inventions, labor, etc.