Very Good Information Towards the End But MKUltra Are Assassins…the Rest Are Mind Controlled But NOT MKUltra Sadly Either Xtreme Reality is Another Zionist Shill or Just Really Has it Wrong on Russia & China. Michelle Malkin is Definitely a Zionist Shill. 100% Supporting the Lies of the ZIONIST Mafia Owning Media.
Comment: She has a lot of info wrong in the video that I have confirmed with a real MKULTRA and Monarch. She is also wrong about Russia Invading Crimea. How can they Invade Crimea when they are already there with a military base in Crimea before the so called invasion With Crimea's Agreement? She is totally WRONG in her Anti-Russian rhetoric. See the truth in Helga Zepp's Interview Below. Also at One Hour Eight Minutes of Ukraine On Fire….interview "Russia HAS ALWAYS HAD A BASE IN CRIMEA" since 1804!!! so Russians Are Always There and Have Always Been There. They don't need to Invade Crimea.=FAKE NEWS =Fake Narrative.
Sevastopol Naval BaseThe Sevastopol Naval Base (Russian: Севастопольская военно-морская база; Ukrainian: Севастопольська військово-морська база) is a naval base located in Sevastopol, on Crimean peninsula. It is a base of the Russian Navy and the main base of the Black Sea Fleet.
Comment: The "British Empire" would rather take EVERYONE DOWN in WW3 than allow Asians out of poverty into development. This is RACIST foreign policy. She is telling the truth about Ukraine's relationship with Russia.
Need of a BRICS bank
1. Global financial institutions like IMF and world bank are dominated by U.S and western countries
2. IMF and world bank follows different voting power based on quota system. Though China is second largest economy after U.S it has fewer voting rights.
3. The financial institution created by BRICS will reduce the importance of US dollar as a global currency and eventually it will increase importance of Yuan
4. IMF cash assistance program is conditional. If a country's foreign policy clashes with US then it will be difficult to obtain a loan.
5. It will provide resources for infrastructure development of developing countries.
Comment: America's wars have caused the death of 30 Million people worldwide and homelessness of 70 million people more many helpless children who are then sexually trafficked by the evil Mafia-ZIONIST satanists that run this country. Is it any wonder that no country likes the U.S. being a one world power and are fed up with American people wanting to believe Satanic lies and deceit? Time to wake Up! At least care about your fellow man and recognize the suffering your vile leaders have caused! Anyone promoting Israel's illegal military bases killing children on Palestinian land is a shill who doesn't care about these children.
https://www.zionismexposed.com/the-mark-of-the-beast/
Comment: Zionism is communism which is what Amerika has become: Nazism and Communism under the Zionist Mafia!
Comment: The Rothschild Zionists/British Empire who RUN the United States Created Nazism, Communism, Our Distorted Women's Lib, Communist Antifa and Communistic Black Lives Matter and Hundreds of Secret Societies. Their Partners in Crime Zionist Rockefellers Funded the CIA Mind Control Atrocities! The Majority of MKUltra's Died in Training and the rest died in missions. Hardly any are left and when they Whistleblow they are not supported by the American People. As I explained the American People generally do not support Uncle Satan's Victims.
Human Rights Watch is funded by the super Evil George Soros, ZIONIST, who absolutely loved stealing from his fellow Jews working with the Nazi's. He is also a Convicted FELON.
South Africa's active role in BRICS: Key to boosting African economy
05 Dec, 2020, 10.45 AM IST
The world is bullish about Africa's growth potential as this is one part of the world that has got a very high growth rate that is accelerating. An Africa growth in the next decade is almost inevitable.
PM Modi outlines India's vision of reformed multilateralism at BRICS summit
​Calling the theme 'Global Stability, Shared Security and Innovative Growth' not only relevant but also far sighted, Modi said questions are being raised on the credibility of the global institutions. He emphasised on reform of institutions like IMF, WTO, WHO to gain credibility.Nov 17, 2020, 05.40 PM]
Proof BRICs are the World's GROWTH ENGINE:
Article
BRICS to Play a Leading Role in Driving Future Global Economic Growth
APR 20, 2018 | DEVELOPMENT | GOVERNMENT & POLITICS | HISTORY
https://www.facebook.com/plugins/share_button.php?href=https://www.ineteconomics.org/perspectives/blog/brics-to-play-a-leading-role-in-driving-future-global-economic-growth&layout=button&size=large&width=77&height=28&appId https://platform.twitter.com/widgets/tweet_button.6e189c4f2b6d88c453045806323cdcf3.en.html#dnt=false&hashtags=inet&id=twitter-widget-0&lang=en&original_referer=https%3A%2F%2Fwww.ineteconomics.org%2Fperspectives%2Fblog%2Fbrics-to-play-a-leading-role-in-driving-future-global-economic-growth&size=l&text=Institute%20for%20New%20Economic%20Thinking&time=1613951164019&type=share&url=%2F%2Fwww.ineteconomics.org%2Fperspectives%2Fblog%2Fbrics-to-play-a-leading-role-in-driving-future-global-economic-growth SHARE
---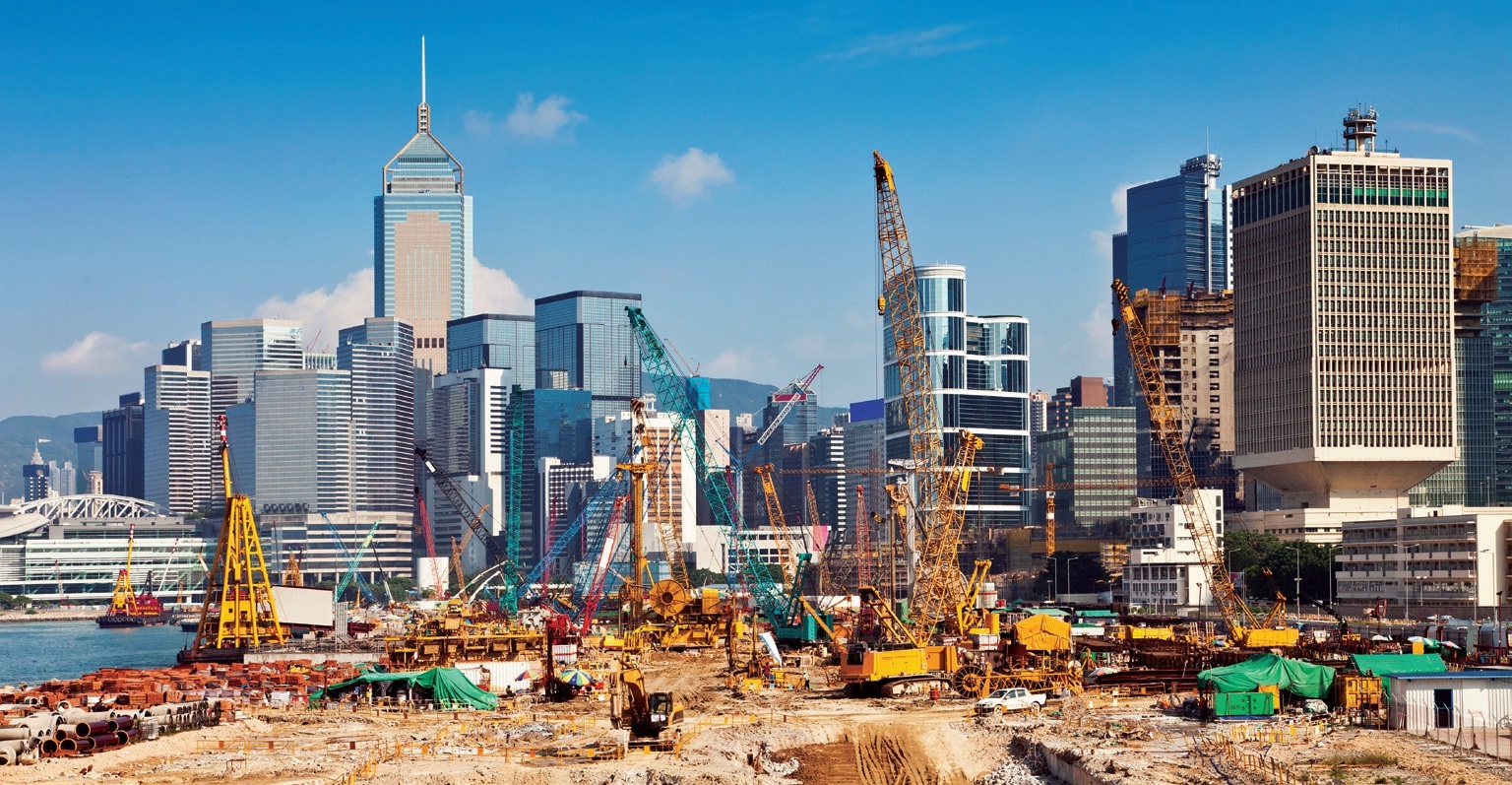 But the five countries must still support greater investment in other emerging and developing economies
This post is part of an INET series on BRICS and the global economy. The series is written by authors of the New Development Bank's report, "The Role of BRICS in the World Economy & International Development."
The BRICS countries (Brazil, Russia, India, China, and South Africa) are projected to remain the main drivers of growth in the world economy by 2030. But they will have to lead coordinated international efforts to boost financing of lagging productive investment in other emerging economies and developing economies.
For our research in the New Development Bank's report on BRICS and the world economy, my co-author Francis Cripps and I used an innovative global macro-econometric model, the CAM (the Cambridge-Alphametrics Model), to project the relative future medium-term importance of the BRICS within the global economy.
For simplification of presentation, we have divided the world into eight blocs: three developed-economy blocs, the BRICS, Other Emerging Economies, and poorer Developing Economies.
Since the Global Financial Crisis, 2008-2017, the annual growth rate of GNP per capita at the global level has dropped to an average of only 1.7% (measured in 2005 $PPPs). But the BRICS have been the main drivers of global per capita growth during this historical period, averaging 5.4% (see Table 1). As a result, they currently account for 30.4% of world GNP.
Chapter 1 uses the CAM model to determine whether the BRICS are likely to continue this dynamic role through 2030. This is based on implementing a 'Baseline Scenario' that assumes no significant changes in economic policies. During the projected period of 2023-2030, for example, the annual growth rate of GNP per capita of the world economy would rise to 2.5%, mainly because of modest increases in growth from relatively low levels among the Developed Economies.
During 2023-2030, the BRICS' annual growth rate of GNP per capita would still be 4.5%, much higher than that of any bloc of Developed Economies or even of other Emerging Economies. As a result, the BRICS' projected share of World GNP would rise to 37.7%.
Table 1: Historical and Projected Annual Growth Rates
of GNP per capita (% per annum) (2005 $PPP)
| | | | |
| --- | --- | --- | --- |
| | 2008-2017 | 2018-2022 | 2023-2030 |
| World | 1.7 | 2.4 | 2.5 |
| USA | 0.7 | 1.4 | 1.3 |
| Europe | 0.6 | 1.5 | 1.8 |
| Other Developed Economies | 0.8 | 1.2 | 1.4 |
| BRICS | 5.4 | 4.7 | 4.5 |
| Other Emerging Economies | 1.1 | 2.8 | 2.8 |
| Developing Economies | 2.6 | 2.5 | 2.9 |
Data Source: CAM World Databank (WD) and Baseline Scenario
Investment spending by the BRICS would continue to be a major driver of its economic growth—even though this bloc is projected to modestly lower its investment spending (as a ratio to GDP) from about 33% in 2017 to about 30% in 2030 (Table 2). In contrast, Developed Economies are projected to significantly raise their investment to GDP ratios—albeit from relatively low levels in 2017.
Disappointingly, Other Emerging Economies as well as poorer Developing Economies would also experience lower investment to GDP ratios over the whole period 2018-2030. For example, investment spending in Developing Economies would decline from 20.7% of GDP in 2017 to 18.8% in 2030.
Table 2: Projected Investment Spending (% of GDP)
| | | | |
| --- | --- | --- | --- |
| | 2017 | 2022 | 2030 |
| World | 23.9 | 24.6 | 24.8 |
| USA | 17.7 | 19.0 | 20.1 |
| Europe | 18.4 | 20.4 | 22.1 |
| Other Developed Economies | 21.6 | 23.0 | 24.4 |
| BRICS | 33.2 | 31.9 | 29.9 |
| Other Emerging Economies | 22.2 | 22.5 | 22.4 |
| Developing Economies | 20.7 | 19.5 | 18.8 |
Note: Non-Governmental Investment. Data Source: CAM Baseline Scenario
The projected lack of progress among Other Emerging Economies and Developing Economies is the motivation for designing an Alternative Policy Scenario. This scenario is based on assuming that the BRICS would motivate a coordinated international effort to boost the long-term financing of infrastructure development—targeting, in particular, Other Emerging Economies and Developing Economies. Such an effort would include eliciting the support of commercial banks and international institutions as well as strategically important development banks, especially the New Development Bank itself and the Asian Infrastructure Investment Bank.
Table 3: Projected Growth Rates of GNP per capita
(% per annum, 2005 $PPP)
| | | | |
| --- | --- | --- | --- |
| | 2023-2030Baseline | 2023-2030Alternative | Difference% Points |
| World | 2.5 | 2.8 | 0.3 |
| USA | 1.3 | 1.4 | 0.1 |
| Europe | 1.8 | 2.0 | 0.2 |
| Other Developed Economies | 1.4 | 1.5 | 0.1 |
| BRICS | 4.5 | 5.1 | 0.6 |
| Other Emerging Economies | 2.8 | 3.1 | 0.3 |
| Developing Economies | 2.9 | 3.2 | 0.3 |
Data Source: CAM Baseline Scenario and Alternative Policy Scenario
The resulting growth rates of GNP per capita are shown in Table 3. The table highlights the contrasts between the results for the Baseline Scenario and those for the Alternative Policy Scenario (which assumes the described investment boost).
The growth in GNP per capita in the BRICS themselves would rise significantly, i.e., to 5.1%, in contrast to its projected growth of 4.5% under the Baseline Scenario. But, more importantly, the projected growth rates of GNP per capita among Other Emerging Economies and Developing Economies would rise to 3.1% and 3.2% respectively. This result would represent a gain of 0.3 percentage point in both cases. Though appearing small, this gain would represent a significant improvement.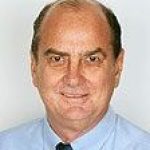 Terry McKinley
Professor, SOAS University of London
Director, Centre for Development Policy and Research (CDPR)
BRICs Investment Spending (in Infrastructure) is 33%-Double What U.S. Spends! BRICs Countries Will Trade With Each Other in Their Own Currencies and Satan's NWO With U.S. Being the Military Arm, Vatican-Spiritual Center & City of London-Economic Center WILL FAIL.
Comment from a former sex slave: Having sex does not download information LOL 🙂

LATESTFebruary 6, 2021 – South Africa's Democratic Alliance Innovation Summit highlights progressDecember 9, 2020 – Despite Q3 bounce, South African economy in contractionNovember 20, 2020 – BRICS Business Council promotes cooperationOctober 29, 2020 – South African economic growth revised lowerOctober 17, 2020 – Ramaphosa unveils economic recovery planOctober 8, 2020 – Mine rehabilitation leaves inspiring legacyOctober 1, 2020 – Monetary policy failed to cushion consumers in Q2September 23, 2020 – BRICS New Development Bank issues second COVID-19 Response bondSeptember 21, 2020 – South Africa moves to Level 1 lockdownSeptember 14, 2020 – South African economy has unprecedented collapse in Q2
India, Russia discuss ties, military procurement
April 2, 2019, 9:24 am
"[The sides] discussed cooperation in the BRICS, problems of the leading multilateral export-control regimes, including New Delhi's application for membership in the Nuclear Suppliers Group (NSG), other issues of arms non-proliferation and control, as well as current issues on the international agenda of mutual interest," the foreign ministry said in a statement carried by the Russian News Agency TASS.
India and Russia have long-standing and historic ties, with Moscow seeing itself as an ally to New Delhi.
The two countries also maintain strong military ties.
In early March, India signed a $3 billion deal with Russia to lease a third nuclear-powered submarine, which would be delivered to the Indian Navy by 2025.
Despite US objections and the threat of sanctions, India says it will go ahead and purchase advanced Russian defense systems.
The US has sought to sway India to purchase alternatives to advanced Russian weaponry.
India and Russia signed a multi-billion dollar defense deal revolving around the sale of five advanced S-400 Triumf surface to air missile systems, during Russian President Vladimir Putin's visit to New Delhi in October.
he S-400 is believed to be able to engage all types of aerial targets including aircraft and VLO (Very Low Observable) craft.
With a range of 400 kilometers and an altitude of close to 32 kms, S-400 Triumf is designed to shield from air strikes, strategic, cruise, tactical and operating tactical ballistic missiles and medium-range ballistic missiles, as well as neutralize drones.
The S-400 'Triumf' air defence missile systems is equipped with three different types of missiles and an acquisition radar capable of tracking up to 300 targets within the range of nearly 600 kms.
Triumf is a system made of eight launchers and a control station.
India says the purchase, to be delivered within the next three years, will significantly boost its defensive capabilities.

The BRICS Post with inputs from Agencies