The Plan After Rothschild's Communists Install Biden & Harris Into Presidency & VP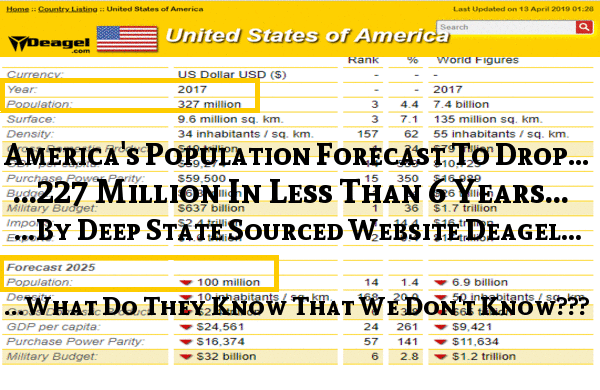 How Plan Will Be Accomplished

Harris-Biden Regime Will Be Crawling With Evil (Rothschild's Own Amerika too As They Owned Hitler & Germany)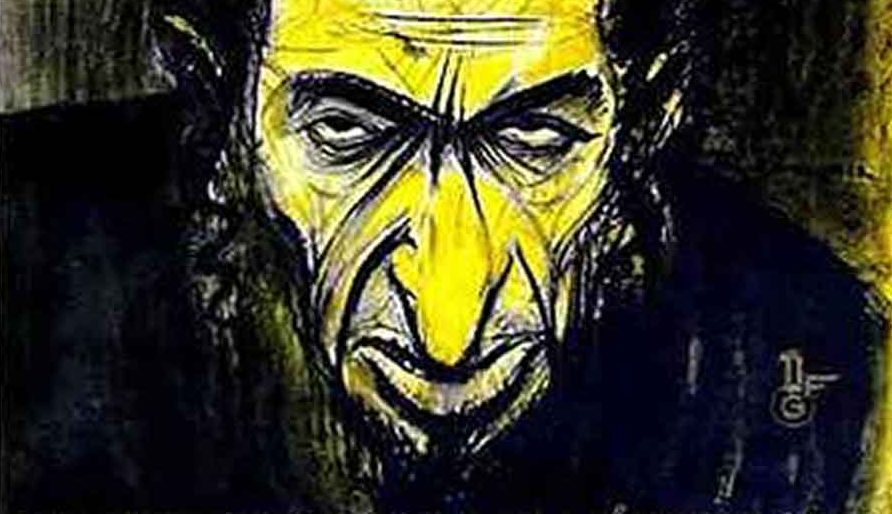 As most of you are already aware, the incoming Harris-Biden regime will be crawling with evil Satanist ZIONISTS. Six Pointed Star of Rothschild ZIONIST Flag of Israel.
As Jesus warned us about the ZIONIST Synagogue of Satan who call theirselves "jews" but are not but are the Synagogue of Satan. These are Amerika's controllers and the foolish Christians and people allowed this to happen. They now plan on exterminating 2/3 of America.
Comment: This reminds me of when Gore was elected President in 2000 and just handed the presidency over to Bush Jr. Both are owned and Both did what they were ordered to do. Bush is an alleged pedophile.
Rothschild Satanist Zionists are anti-everyone but themselves. They hate Americans, Asians, Blacks, Africans, Middle Easterners, White Christians, Europeans, etc. etc. etc. They plan on exterminating us like RATS. Therefore like Rats we should live on bugs, worms, etc. as they are busy destroying our food supply and pushing Vaccinations. Bill Gates is a Satanist ZIONIST and ALL Actors work in Service to this Zionist Cabal. We live in a ZOG or Zionist Occupied Government. Proof below:
Zionism 101: The Zionist Israeli Government Of The United States Of Amerika

≈#2 Joe Biden – Biden was the first U.S. official to give Rothschild Israel's bloody assault (on an aid flotilla) a thumbs up. The former Delaware senator has been a key part of Israel's Hasbara branch, American section, since entering the Senate in 1973 and on Wednesday, June 1st following the Israeli attack, he appeared on the Charlie Rose Show where he showed no hesitation in defending Israel's handling of the raid (9 dead), something that President Obama had been reluctant to do.Obama picked Biden "…who is about as close to the pro-Israel community as any member of either house…" observed MJ Rosenberg, a former AIPAC staffer, on TPM Café, just after Biden's selection. "Biden is rated 100 per cent by AIPAC. When he goes to the synagogues in Florida, he goes not as a visitor but as 'mishpocha' [family]. The Jews simply love the guy… Bottom line, the Biden choice pretty much eliminated Obama's 'Jewish problem." That was then and now it doesn't seem to matter what position Obama takes, Biden seems to answer to his real boss. And it ain't Barack. -CounterPunch (http://www.counterpunch.org/blankfort06112010.html)-
"I am a Zionist. You don't have to be a Jew to be a Zionist." -Joe Biden-"Pollard should be given leniency." -Joe Biden-Pollard was the Israeli spy who caused the death of many U.S. spies in Russia, by revealing their identities. This is the very definition of treason. Israel is not our friend. Israel is the only country who continuously commits terrorist acts against the United States. Comment: Rothschild's created Israel with the Balfour Declaration.
https://www.youtube.com/embed/yAZmO80dLfE?version=3&rel=1&fs=1&showsearch=0&showinfo=1&iv_load_policy=1&wmode=transparent
Enough said there Joe…Here's the self-proclaimed Zionist Joe Biden on the Charlie Rose show talking about the recent flotilla killings by Israeli soldiers of Turkish peace activists, calling for Israel to investigate itself on the murders in international waters:
https://www.youtube.com/embed/bGvx7FarInQ?version=3&rel=1&fs=1&showsearch=0&showinfo=1&iv_load_policy=1&wmode=transparent
≈#3 Nancy Pelosi – Pelosi reaffirms that "America and Israel share an unbreakable bond: in peace and war; and in prosperity and in hardship." [Pelosi Press Release:http://web.archive.org/web/20060202151116/democraticleader.house.gov/press/releases.cfm?pressReleaseID=999] Pelosi emphasized that "a strong relationship between the United States and Israel has long been supported by both Democrats and Republicans. America's commitment to the safety and security of the State of Israel is unwavering… however, the war in Iraq has made both America and Israel less safe." Pelosi's voting record shows consistent support for Israel. Prior to 2006 elections in the Palestinian Authority, she voted for a Congressional initiative disapproving of participation in the elections by Hamas and other organizations defined as terrorist by the legislation. She agrees with the current U.S. stance in support of land-for-peace. She has applauded Israeli "hopeful signs" of offering land, while criticizing Palestinian "threats" of not demonstrating peace in turn. She states, "If the Palestinians agree to coordinate with Israel on the evacuation, establish the rule of law, and demonstrate a capacity to govern, the world may be convinced that finally there is a real partner for peace".During the 2006 Lebanon War, Pelosi voted in favor of Resolution 921 on the count that "the seizure of Israeli soldiers by Hezbollah terrorists was an unprovoked attack and Israel has the right, and indeed the obligation, to respond". She argues that organizations and political bodies in the Mideast like Hamas and Hezbollah "have a greater interest in maintaining a state of hostility with Israel than in improving the lives of the people they claim to represent". Pelosi asserts that civilians on both sides of the border "have been put at risk by the aggression of Hamas and Hezbollah" in part for their use of "civilians as shields by concealing weapons in civilian areas".In September 2008, Pelosi hosted a reception in Washington with Israeli Knesset speaker Dalia Itzik, along with 20 members of Congress where they toasted the "strong friendship" between Israel and the United States. During the ceremony, Pelosi held up the replica dog tags of the three Israeli soldiers captured by Hezbollah and Hamas in 2006 and stated that she keeps them as a "symbol of the sacrifices made, sacrifices far too great by the people of the state of [Rothschild Zionist] Israel". Why should a representative of a state of our union be interested in the "state" of Israel? That's how powerful the Israeli lobby is, and how infiltrated the United States government is. Here is Pelosi speaking at a Celebration of Israel's 61st Independence Day, Washington, DC, 04/29/2009:https://www.youtube.com/embed/SBy1EjB1nj8?version=3&rel=1&fs=1&showsearch=0&showinfo=1&iv_load_policy=1&wmode=transparent

Once again, "You don't have to be Jewish to be a Zionist." -Joe Biden-
Ron Paul exposing Pelosi's treasonous loyalty to Rothschild's Israel:
https://www.youtube.com/embed/BdJIWsbXIak?version=3&rel=1&fs=1&showsearch=0&showinfo=1&iv_load_policy=1&wmode=transparent
≈#4 Daniel Inouye (Japanese American) – Senator Daniel Inouye (D-HI) (eldest and by senatorial custom voted for in line of succession) as Chairman of the US Subcommittee on Defense, for his part, reaffirmed America's commitment to the Zionist regime in a meeting with Ashkenazi and described Tehran's uranium enrichment and long-range missile technologies as the 'principal and most potent threat' to Israel and the Middle East…"I think that when the US helps Israel it actually helps itself," he said.≈
#5 Hillary Rodham Clinton (Secretary of State) – Mrs. Clinton is of course a staunch supporter of Israel, standing firm with her husband. One generally stands beside the most powerful lobby in the world, even if it's for another country. To go against AIPAC is brave, but political suicide. Here she is speaking at AIPAC about Iran and America's commitment to Israel, even while speaking about Israel's war crimes and illegal settlements into Palestinian land – having the gall to refer to the Palestinians as neighbors of Israel, which was all Palestinian land before the brutal and violent Zionist takeover of this land."We are determined to keep moving forward along a path that ensures Israel's future as a secure and democratic Jewish state living in peace with its Palestinian and Arab neighbors." -Hillary Clinton-
(https://www.youtube.com/embed/NP4S0iMpai8?version=3&rel=1&fs=1&showsearch=0&showinfo=1&iv_load_policy=1&wmode=transparent
"…and in dealing with this (Iran) threat, as I have said for a very long time, no option can be taken off the table (refering of course to the nuclear option)." -Hillary Clinton-*** Notice the disturbing mix of United States and Israeli flags around the AIPAC podium and Mrs. Clinton. I can't find any other country in which this mixing of flags happens. Talk about unpatriotic!
https://www.youtube.com/embed/lvuzMWcz0kU?version=3&rel=1&fs=1&showsearch=0&showinfo=1&iv_load_policy=1&wmode=transparent

≈#5 Timothy Geithner (Secretary of the Treasury) – A faithful member of the Council on Foreign Relations, The Bilderberg Group, The Center for Global Development (Board of Directors), The Economic Club of New York (trustee), The Bank for International Settlements – Committee On Payment and Settlement Systems (chairman)… as well as being the former President of the Federal Reserve Bank of New York, A former employee of Kissinger Associates, A former member of the Group Of Thirty (G30), former Director of the Policy Development and Review Department (2001–2003) at the International Monetary Fund, and many other Zionist controlled exploits. In March 2008, after his 2007 efforts to reduce the capital required to run a bank (reserve), he arranged the rescue and sale of Bear Stearns. In the same year, he played a supporting role to his predecessor Henry Paulson, former CEO of Zionist Goldman Sachs, in the decision to bail out AIG just two days after deciding not to rescue (not Zionist enough) Lehman Brothers from bankruptcy.His father, Peter F. Geithner, was the director of the Asia program at the Ford Foundation in New York in the 1990s. During the early 1980s, Peter Geithner oversaw the Ford Foundation's micro-finance programs in Indonesia being developed by Ann Dunham Soetoro, President Barack Obama's mother.So what are his loyalties to Israel and Zionism?Considering the above ties, and his employment under staunch Zionists Robert Rubin, Larry Summers, Henry Kissinger, and his assignment as president of the most powerful of non-governmental foreign banks called the New York Federal Reserve bank, and considering that Zionists do not generally hire from outside of "the club", I'd say his resume defines his loyalties quite well.Disappointingly, I couldn't find any videos of Mr. Geithner expressing his particular brand of unwavering love for Israel, but I'm sure they are out there…≈#6 Robert Gates (Secretary of Defense) – So much for the "change" part of Obama's Hope and Change campaign… Gates was made 15th Director of the Central Intelligence Agency (a private non-governmental organization) by George Bush Sr. and was heavily involved in the Iran-Contra Affair (a CIA, and not a U.S. government event – Oliver North was working for the CIA in his part as well). Gates was then made Secretary of Defense by the good son: George Bush Jr. in 2006.And then Obama was apparently told to keep him on as the number 6 man in line for the presidency.I suppose stranger things have happened…Of Mr. Gates many corporate ventures, one that should raise eyebrows is his work with VoteHere, "a technology company which sought to provide cryptography and computer software security for the electronic election industry. Following his nomination, a White House spokeswoman said that Gates planned to sell all the stock he owns in individual companies and sever all ties with them if confirmed by the Senate." This is what one might refer to as an unpresidented conflict of interest, as are all corporate ties which are directly effected by political power, but especially ones related to the voting in of so-called "elected officials".And we mustn't forget his service on the Council On Foreign Relations (CFR) regarding Iran and the "Iraq Study group"…But he seems so… American! Could Robert Gates really be a Zionist? A supporter of Israel?"As President Obama has affirmed, the United States' commitment to Israels' security is unshakable and our defense relationship is stronger than ever, to the mutual benefit of both nations… Our work together on missile defense technology is ongoing, and the United States will continue to ensure that Israel maintains its qualitative military edge." -Robert Gates, April 27, 2010, C-SPAN.Can someone explain to me why the United States is "sharing" our secretive missile defenses with Israel. Do we share it with anyone else with such fervor and public ceremony?
https://www.youtube.com/embed/37wIoneM1t4?version=3&rel=1&fs=1&showsearch=0&showinfo=1&iv_load_policy=1&wmode=transparent

And how about the 200 nuclear warheads that Israel holds? Wonder where those came from…?≈#7 Eric Holder (Attorney General) – Where to begin with this guy…(Note: The Israeli/Jewish/Zionist ADL is the most powerful lobby in the world.)According to the European Union Times: "Eric Holder was the featured speaker at the Anti-Defamation League's American Heritage Dinner on October 17, 2009, and praised ADL for its historic role in fighting all forms of intolerance and helping make the federal hate crimes law a reality. He called passage of ADL's hate bill a "marvelous step of progress" and gratefully looks forward to close and continued cooperation with ADL in hate law implementation. ADL recently announced that, having spearheaded passage of The Matthew Shepard and James Byrd Hate Crimes Prevention Act, it will now lead stage two, a massive national campaign to train lawyers to become hate crimes prosecutors. (Note: unconstitutional, and blatant encroachment on states rights). Holder says that, having been personally frustrated over the past 11 years in his efforts to help pass the hate bill, as Attorney General he is determined to begin immediate enforcement. ". . .the new hate crimes legislation will arrive not a moment too soon. And on the day that it becomes law, we will hasten to begin using it." (Note: To put people like me in jail for reporting the truth, as stated by Zionists themselves?) Here are highlights of Holder's speech – full of praise for ADL – and misrepresentations concerning the new hate law and the alleged "epidemic of hate" it claims to address."You – the members of the Anti-Defamation League – and I go way back. I first began convening meetings with members of the ADL in the early 90′s when I served as the United States Attorney in Washington, D.C. . . At that time I expressed my deep appreciation for the fact that you always have served as indispensable allies in some of the most important work our government does. And now, tonight, I once more have the opportunity to stand in solidarity with you, and to thank you for your constant, steadfast work to create a better country. A country free of discrimination; a country free of violence; a country free of hate. The Obama Administration could ask no better partner than the Anti-Defamation League as we jointly strive to attain the ideals of equal opportunity, equal rights, and equal justice for all. Members of the ADL – I salute you."Equal rights for all? That's not what Holder said in testimony before the Senate Judiciary Committee this spring. He asserted that the hate bill does not protect Christian ministers, whites, heterosexuals, policemen and members of U.S. military. Only favored groups, he said, such as homosexuals, blacks, Latinos, Jews, Muslims, and women will benefit under this new law:
https://www.youtube.com/embed/G9mrenI9EuQ?version=3&rel=1&fs=1&showsearch=0&showinfo=1&iv_load_policy=1&wmode=transparent

In Holder's speech to the ADL he continues this charade, asserting that under America's new hate law "we will also continue to defend vigilantly the civil rights of all people in this country and prosecute criminal acts discrimination wherever we find them." "The new law expands the list of protected categories beyond race, color, religion or national origin, and for the first time, allows the federal government to prosecute violence undertaken because of the actual or perceived gender, gender identity, sexual orientation, or disability of any person."Holder gives every impression, as ADL did through 19 years of hyping their hate bills to state and federal legislators, that all Americans are protected under hate laws according to "race, color, religion, or national origin." In reality, ADL never intended any of its hate laws in America – or throughout the world – to protect anyone except those groups ADL considers victims of white, Christian, male, heterosexual civilization.Holder goes on to note that "the desperate need for a strengthened federal law enforcement capability against hate crimes has been perfectly clear." Perfectly clear? …What is perfectly clear is that there exists no "desperate need" for federal takeover of local law enforcement.Further, Holder said that about 7,500 hate crimes a year since 1990, averaging one every hour of the day, "is a staggering figure. . .completely unacceptable." Actually, out of an average of 11 million crimes annually reported by police to the FBI, alleged hate crimes average only 1/10 of one percent – hardly a level of criminal activity of the epidemic proportion portrayed by Holder and ADL. Less than five percent of these reported hate crimes have ever been established as fact by courts of law, yet Holder says the level of unreported level of hate crimes in America is probably "in the tens of thousands. This fact is enough to make one's blood run cold." Fact? How credible is an Attorney General who regards such undocumented speculation as "fact?"Holder says, "The stubborn persistence of anti-Semitism saddens me" What is anti-Semitism? ADL's Office of Global Anti-Semitism in the U.S. State Department says "anti-Semitism" means any "strong criticism" of Israel or its leaders, or claims that the Jews had Christ killed. Holder says any such anti-Semitic "hate speech" even as "a casual joke made in private when the speaker thinks no Jewish person is listening," is very, very bad. It "should scald the conscience of every American." He also promises that Muslims will be vigorously protected under America's new hate law, just as they are in Canada, Britain, France and Australia.Holder concludes with more flattery of ADL: "This organization has a great tradition of refusing to stand by when others are suffering. You are guided by your tenets (racism), your precepts (superiority), and your values (usury) to come to the aid of others who need help. And so, this evening, I humbly call upon you to join me and this new administration in reaching out to all our American neighbors." (mine)Note: The ADL and all lobbies are influential, to say the least. But in reality, these lobbies (especially the ADL) are actually writing the bills that are being passed in congress, by the senate, and by the President. This can no longer be called a lobby. It is more like a legislative branch of the government by proxy – unelected, unappointed, and unwanted!≈Well… that should be enough for now, I suppose. I doubt the presidency would go to Janet Nepalitano at #18 in line of succession. Though the thought is frightening!Let's have a look at a few more Zionist's though before we go back to pretending it all ain't so…≈The Republican Bush Cabinet – So that you don't confuse the paradigm of left and right with regards to the power structure of government and the appointed officials under the last republican president, here is a video (you should watch the whole movie) which tells about the at least 32 duel-Israeli citizens appointed by George Bush to his cabinet:Part 7:
https://www.youtube.com/embed/8jYo2c4OSvc?version
https://exopolitics.org/qanon-rothschilds-satanism-trumps-alliance-putin/QAnon referred to a cult led by the Rothschild family which has been a critical part of this global control system. In a November 11, 2017 post, QAnon succinctly described the chief characteristics of the worldwide cult: QAnon is telling us that the puppet masters, the Rothschilds, Saudis and Soros are Satan worshippers.
No surprise, we know the Anti-Semitism isn't going to reduce under the leftist Biden regime