SGTReport: Great Research But I'm Skeptical of The Conclusions as my Source Tells Me Military is Corrupted By Freemasons (Secret Society) & Doubt They'll Rescue Us!
January 26, 2021 0
from Quite Frankly:
TRUTH LIVES on at https://sgtreport.tv/https://lockerdome.com/lad/13238860310066278?pubid=ld-6061-8675&pubo=https%3A%2F%2Fwww.sgtreport.com&rid=&width=789
January 26, 2021 0
by Dave Kranzler, Investment Research Dynamics: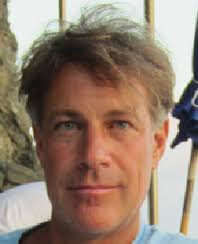 I believe that there's a relatively high probability of another big move in the precious metals sector is coming. The charts of gold and silver are starting to look bullish again after the sharp sell-off in the sector that started on January 5th. This technical back-drop is supported by the incoming Presidential administration's professed willingness to accelerate the level of Federal deficit spending, something which can only be facilitated by a large increase in the Fed's money printing agenda which currently stands at $120 billion per month.Read More
January 26, 2021 0
by Clint Siegner, Money Metals: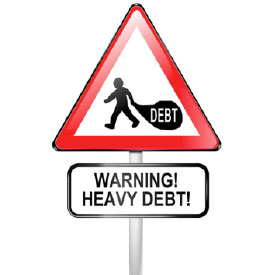 Last year felt like a pivot point in U.S. history. The pandemic and election left the nation ideologically divided.
There seem to be only three resolutions going forward.
America will face an increasingly authoritarian federal government ruling over a largely apathetic populace, the nation will splinter, or leadership will emerge which is somehow capable of bridging the ideological divide between the American left and the right.
Gold bugs aren't betting on bridges being built any time soon. Demand for physical metal ratcheted up to a new all-time high in January.Read More
January 26, 2021 0
from Infowars:
TRUTH LIVES on at https://sgtreport.tv/
January 26, 2021 0
from ZeroHedge:
A Hong Kong-based robotics company plans to mass produce humanoid robots to replace workers across industries such as healthcare and education.
Hanson Robotics is set to launch a mass rollout of human-like robots that can compete with human workers, something the company's founder says is needed to keep people safe in the age of the coronavirus.
"The world of Covid-19 is going to need more and more automation to keep people safe," founder and chief executive David Hanson claims.Read More

January 26, 2021 0
by Michael Snyder, The Economic Collapse Blog:
Isn't it amazing how all of the lockdowns can now be lifted now that Donald Trump is no longer president? It has been less than a week since Joe Biden was inaugurated, and COVID restrictions are being ended in Michigan, Chicago, California and New York. What an odd coincidence, eh? Now that Democrats are running everything, it turns out that there is no longer any need for such fear-based control mechanisms. At this point, we are being told that happy days are here again and that the next four years are going to be just great.Read More
January 26, 2021 0
from The Still Report:
TRUTH LIVES on at https://sgtreport.tv/

January 26, 2021 0
by Wolf Richter, Wolf Street: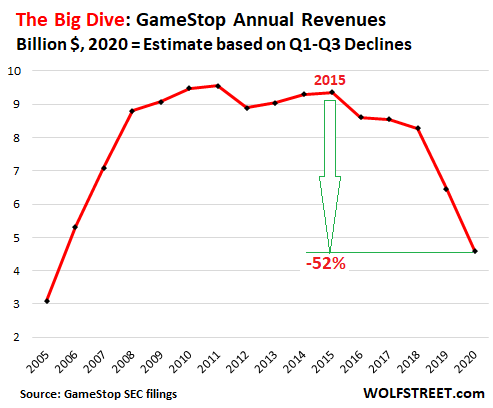 What a show! Smallish traders, by ganging together on Reddit, succeeded fabulously in what famed big short-sellers have done for years in the opposite direction. And it's pump & dump for both.
When I say that "the zoo has gone nuts," I mean, "literally," as in scientifically proven and peer-reviewed. But what an incredible show it is. Why exactly the zoo has gone nuts is still up for debate, but the Fed with its $3 trillion of printed money in three months has a prominent position in this discussion.Read More
January 26, 2021 0
by Dennis Prager, Townhall:
Since the day after the 2020 presidential election, I have said I am agnostic with regard to whether the election was honestly or dishonestly decided.
The primary reasons for my agnosticism are the usual ones:
The anomalies:
In 132 years, no president has received more votes in his run for reelection and lost. Yet Donald Trump received 10 million more votes in 2020 than in 2016 — and lost.Read More
January 26, 2021 0
from Geopolitics & Empire:
TRUTH LIVES on at https://sgtreport.tv/
January 26, 2021 0
from WND:
The first bill of 2021 introduced by House Democrats would codify and expand many of the measures blamed for election fraud in the 2020 election.
H.R. 1, the For the People Act, among other things, would establish nationwide mail-in voting, eliminate restrictions on ballot harvesting and ban voter ID, noted the Gateway Pundit's Joe Hoft, citing the Populist Press blog.Read More
January 26, 2021 0
from The Conservative Treehouse:
Despite the weak evidence outlined in the indictment, this looks like a case of specific DOJ and FBI targeting of political voices. The regime will not be opposed…
Brandon Straka was the founder of the #WalkAway movement. He was also a key organizer for the Stop the Steal group during the January 6th political protest in Washington DC.
WASHINGTON DC – A prominent activist in the Stop the Steal movement who spoke at a rally held by backers of President Donald Trump in Washington the day before the storming of the Capitol was arrested on Monday on charges that he took part in the riot.
January 26, 2021 0
from Ice Age Farmer:
TRUTH LIVES on at https://sgtreport.tv/
January 26, 2021 0
by Michael Tennant, The New American:
The superintendent of the school district that includes Las Vegas is pushing to reopen his schools after the suicide rate among students more than doubled since the schools were closed out of fear of COVID-19, the New York Times reported.
Clark County School District, the nation's fifth-largest district, shuttered its schools in March. Over the next nine months, 18 students took their own lives. In the entire previous year, only nine students committed suicide.
"When we started to see the uptick in children taking their lives, we knew it wasn't just the COVID numbers we need to look at anymore," Clark County superintendent Jesus Jara told the Times. "We have to find a way to put our hands on our kids, to see them, to look at them. They've got to start seeing some movement, some hope."Read More
January 26, 2021 0
by Steve McCann, American Thinker:
Scattered throughout the length and breadth of the United States are those who have experienced first-hand the tyranny of despotic rulers and repressive one-party oligarchies. Today, many of us that came here as refugees are watching with bemusement and a mild sense of trepidation as the oblivious, self-absorbed, puerile wannabe autocrats in the Ruling Class are hell-bent on imposing their dysfunctional version of one-party dictatorial rule on a nation they apparently neither know nor understand.Read MoreFROM THE WEBIs The Curse Of The Pharaohs Real? We ExplainTrump Insider Reveals Why Melania Refuses To Hold Donald's HandMelania Trump's Farewell Outfit Is Turning Heads. Here's Why