Another Elite Criminal With a BIG Title: KING Juan Carlos Flees From Investigation Into His Corruption
Spain's former King Juan Carlos flees country after investigation launched into corruption
SPAIN's former King, Juan Carlos I, has fled Spain following a series of corruption allegations against him.
By STEVEN BROWNPUBLISHED: 17:49, Mon, Aug 3, 2020 | UPDATED: 23:03, Mon, Aug 3, 202087
King Juan Carlos to leave Spain over financial scandal
CLOSEPauseUnmuteLoaded: 100.00% FacebookTwitterShareFullscreen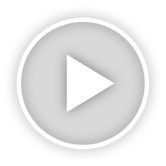 Sign up for FREE now and never miss the top Royal stories again. SUBSCRIBE
We will use your email address only for sending you newsletters. Please see our Privacy Notice for details of your data protection rights.
The former Spanish monarch has fled the country following corruption allegations, the country's royal family has confirmed. The former monarch abdicated from the throne in 2014.
TRENDING
The announcement was made by the Spanish royal family in a statement released this afternoon.
The former king said in a letter to his son: "Guided by my conviction I can offer the best service to Spaniards, its institutions and to you as King, I am communicating my decision to move away from Spain."
King Felipe thanked Juan Carlos for his decision, underlining "the historic importance that his father's reign represents" for democracy in Spain.
He also reaffirmed "the principles and values on which it (democracy) is based according to our Constitution and legal framework".
Spain's former King, Juan Carlos I has fled the country (Image: Getty)
Juan Carlos and his son King Felipe (Image: Getty)
Spanish monarchs have immunity during their reign but since Juan Carlos abdicated these may be called into question.
In June, Spain's Supreme Court opened an investigation into the former head of state's involvement with a high-speed rail contract in Saudi Arabia.
Mr Carlos, 82, has repeatedly declined to comment on the allegations.
The former monarch abdicated from the throne in June 2014 after four decades on the throne.
READ MORE: Royal family in crisis: Furious protesters demand an end to monarchy
Juan Carlos faces number of corruption allegations (Image: Getty)
RELATED ARTICLES
After abdicating, his popularity dropped dramatically following rumours about lovers, corruption and Swiss bank accounts.
The controversy also cast doubt over the future of the monarchy itself under his son King Felipe.
In an initial attempt to quell anger, King Felipe renounced any personal inheritance from his father when the corruption allegations first surfaced.
DON'T MISS
King Felipe: Royal's face mask blunder caught on camera [REVEAL]
Queen Letizia news: Spain's monarchs step out to mark tragic event [INSIGHT]
King of Spain set to lead classy tribute to coronavirus victims [COMMENT]