Russia Built Europe's Longest Bridge
27 months in 3 minutes: How Russia built Europe's longest bridge (TIMELAPSE VIDEO)
Published time: 17 May, 2018 17:37Edited time: 18 May, 2018 10:28Get short URL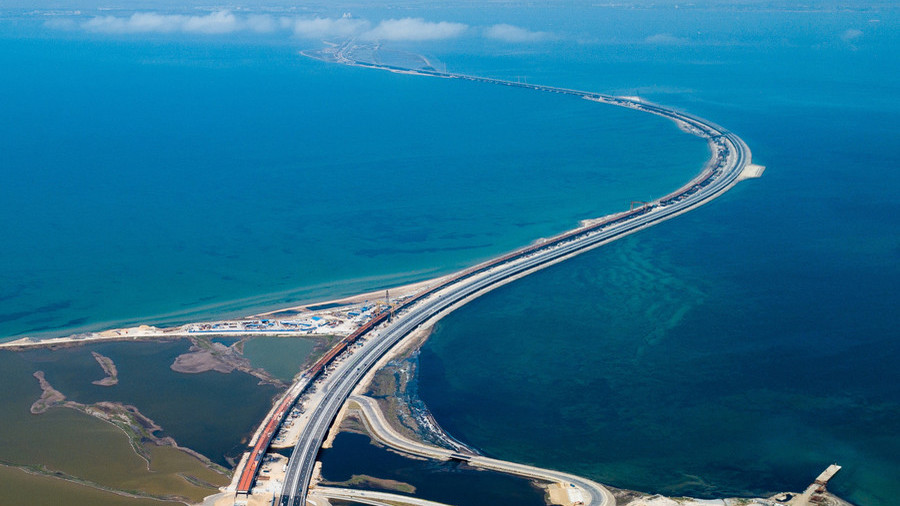 Aerial view of the Crimean bridge. © Vitaly Timkiv © Sputnik
It took thousands of people and 27 months to build a 19km bridge connecting Crimea to Russia's mainland. This is how the titanic construction project unfolded – compressed in tree minutes of stunning timelapse footage.
The Crimean bridge was opened earlier this week for cars. The video clip was produced from footage taken throughout the long months of construction to commemorate the date in honor of all the hard work put into the project.
While the bridge is already operational, it is not finished yet. The second part, which is meant for trains, is still under construction and will be ready next year.
My Comment: Russia's main focus is Economic Development BUT YOU WOULD NEVER KNOW THIS FROM THE U.S. MEDIA-LIES & DECEIT FROM THE SYNAGOGUE OF SATAN LITERALLY. Murdoch is a business partner with the Rothschild ZIONISTS literally Satanic.