Activism to Restore Net Neutrality
Our New Chance to Restore Net Neutrality
BREAKING: Congress introduced the "Save the Internet Act" to overturn the FCC's net neutrality repeal. Telecom lobbyists are gearing up to swarm Capitol Hill to stop the bill, so we need to push lawmakers extra hard to pass it. Fill out the form below to demand Congress supports net neutrality.CALL
Your number will only be used for this call and will never be shared with third parties. Privacy Policy
Don't let the cable industry pull a fast one
91% of Americans believe consumers should be able to freely and quickly access their preferred content on the Internet. But big cable companies want to force us to use their products to watch their content. And if we don't like it, too bad; with limited competition, they can charge us unfair fees and decide who does — and doesn't — get Internet service.
That's why they've introduced fake net neutrality bills. These bills talk about "Internet openness," but they actually seek to reclassify broadband providers to prevent the FCC from enforcing any rules at all. This will allow Verizon to throttle data speeds for firefighters and enable AT&T to sell your location to bounty hunters without any repercussions.
So take whatever corner of the Internet that you control — whether it's a major platform or a personal Instagram account — and use it to pressure Congress. Here's how:
Change your social media avatars and profile pics to help sound the alarm. You can find great artwork in our gallery here.
If you make videos, consider making a video about net neutrality, or use our simplevideo bumper to help spread the word.
If you run a website or blog, post our banner ads to let your visitors know you support net neutrality. We've provided examples in our gallery here. Link back to BattleForTheNet.com whenever you can so people can easily contact their lawmakers.
If you run a website or blog, deploy our updated widget to let your users contact Congress without ever leaving your site. Details below.
This widget will allow your site's users to send a letter to Congress by entering their contact info. Users who close the widget won't see it again for 24 hours. Try it out for yourself by clicking the button below:
It's easy to use. Simply add the line of code below to your website's header. And don't forget to visit our GitHub page to learn how to customize the widget for your site.COPY
Here's how we get Congress to save net neutrality
Our elected officials in Congress can save net neutrality by rejecting fake legislation and passing laws that prevent Internet providers from throttling traffic, censoring online content, and imposing unfair fees on businesses and users alike.
This will require a bipartisan effort from lawmakers, which may seem like science fiction in these deeply divided political times. But net neutrality is not a partisan issue. In fact, an overwhelming majority of Americans support net neutrality, including Republicans, Democrats and Independents alike. And we've successfully pushed lawmakers to cross the aisle in support of net neutrality efforts before.

Here's how we'll do it this time:
Flood them with calls and emailsWhen millions of people call and email their representatives, Congress listens. That's why we developed a widget that website owners can place on their site, giving their site's users the opportunity to contact Congress. And we've created art assets that will allow individuals to spread the word on powerful social media platforms.
In-district constituent pressureIt's important for lawmakers to see the people who support net neutrality. We'll help schedule in-person events, protests, meetings, and canvassing to mobilize constituencies ( like veterans ) that lawmakers listen to.
Mobilizing small businessesIn Washington, money talks. So lawmakers listen to the small business owners in their districts because those business owners are vital to the local economy. We need to reach out to small business owners to ask them to sign our petition in support of net neutrality, then we hand-deliver this petition to our politicians.
We're making Congress listen
Voters from across the political spectrum agree: they don't want their cable company to control what they see and do online. The FCC's reckless repeal of net neutrality has sparked an unprecedented backlash, as millions of Americans have contacted their lawmakers in protest. The numbers below represent actions taken through BattleForTheNet.com and its partners. Many more have taken action on other sites or contacted their lawmakers directly.
To help convince the House, contact congress now and add to these numbers.19,837,772Emails sent to Congress1,943,205Phone calls made to Congress537,546Messages sent to Congress by text8,161Websites sounding the alarm7,033Businesses supporting the CRA
View the Congressional Scoreboard
Our scoreboard keeps track of who really supports net neutrality. Members of Congress highlighted in blue are on Team Internet because they've cosponsored the Save the Internet Act. Lawmakers highlighted in red are on Team Cable because they're not cosponsors and they refused to support strong protections in 2018. New members of Congress and members who supported strong net neutrality in 2018 but aren't yet cosponsors of the Save the Internet Act are highlighted in grey as neutral.Red=Against net neutralityBlue=Supports net neutralityGrey=No stance on net neutrality
Select stateAlabamaAlaskaAmerican SamoaArizonaArkansasCaliforniaColoradoConnecticutDelawareDistrict Of ColumbiaFederated States Of MicronesiaFloridaGeorgiaGuamHawaiiIdahoIllinoisIndianaIowaKansasKentuckyLouisianaMaineMarshall IslandsMarylandMassachusettsMichiganMinnesotaMississippiMissouriMontanaNebraskaNevadaNew HampshireNew JerseyNew MexicoNew YorkNorth CarolinaNorth DakotaNorthern Mariana IslandsOhioOklahomaOregonPalauPennsylvaniaPuerto RicoRhode IslandSouth CarolinaSouth DakotaTennesseeTexasUtahVermontVirgin IslandsVirginiaWashingtonWest VirginiaWisconsinWyomingADERHOLT(R – AL)VIEWBROOKS(R – AL)VIEWBYRNE(R – AL)VIEWJONES(SEN D – AL)VIEWPALMER(R – AL)VIEWROBY(R – AL)VIEWROGERS(R – AL)VIEWSEWELL(D – AL)VIEWSHELBY(SEN R – AL)VIEW
Attend an event in your area
Want to make your voice heard? Check out the map below to find a protest or a meeting with a representative in your state. And if there are no events in your area, consider organizing one!
What is net neutrality? Why does it matter?
Net neutrality is the principle that everyone should have access to websites and apps, preventing Internet providers like Comcast & Verizon from creating "fast lanes," censoring content, throttling traffic and even outright blocking access to their competitor's products. This principle has guided the world wide web from the beginning, and has been protected by federal policy under Republican AND Democrat leadership since the early 2000s.
Unfortunately, Internet providers ignored this policy and even actively sued the federal government to destroy net neutrality protections … and they won. Their anti-consumer practices finally convinced the FCC to issue the Open Internet Order as a last resort in 2015. But under new leadership, the FCC has removed these regulations, threatening to end the web as we know it.
Want to learn more? Watch these videos!
John Oliver
Comedian. (Watch this first!)
Net Neutrality
A short explanation of what's at stake.
The Congressional Review Act
And how Congress can use it to overrule the FCC and defend net neutrality. Vimeo
Why we need net neutrality
Tay Zonday
Singer. Actor. YouTube star.
Julia Reda
Member of European Parliament.
Bernie Sanders
Senator. Former presidential candidate.
Mignon Clyburn
FCC Commissioner.
John Oliver, pt. 2
Hilarious and updated for 2017.
Tim Wu
Law professor, with Colbert at Six Flags.
College Humor
NSFW.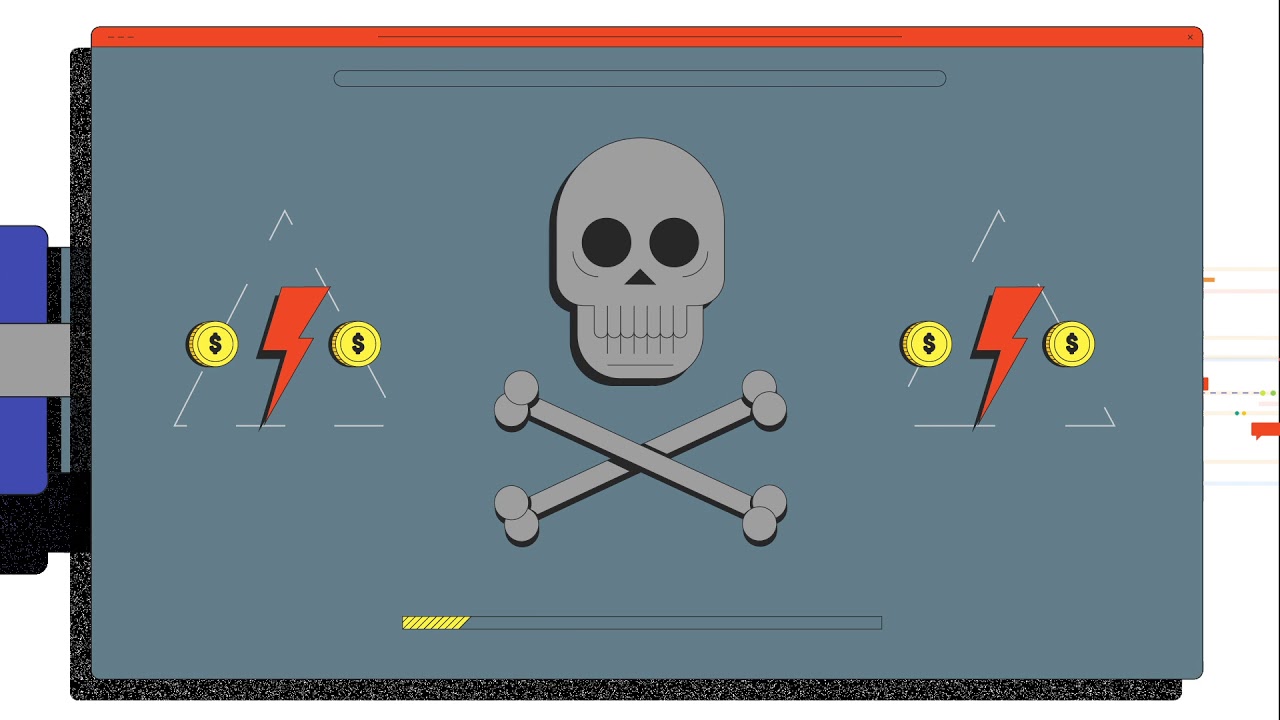 Fight for the Future
The Internet is under attack. This is the Battle for the Net.
Burger King
Yes, Burger King. An amazing explanation.
We are Team Internet
Members of Team Internet support free speech and free markets online through meaningful, enforceable net neutrality laws. We are everyday Americans from across the political spectrum. We are thousands of small business owners. We are startups, tech giants and grassroots organizations with millions of members. Check out the list below to see who's taken action to save net neutrality:
They are Team Cable
Team Cable wants to end net neutrality so they can control and tax the Internet. Team Cable lies about the effects of net neutrality on the free market and ignores blatant corruption in the regulatory process. If they get their way, we will all pay more money for worse Internet access. Independent voices will be stifled. And innovative start-ups will struggle to compete in the online marketplace.