ZIONIST FAKE NEWS ALWAYS SUPPORTS ISRAEL & WW3-WAKE UP! The MORE TRUMP WANTS PEACE WITH RUSSIA & CHINA THE MORE VICIOUS OUR MEDIA GETS! FOX NEWS IS 'CONSERVATIVE' ZIONIST NEWS!
Klayman: Napolitano and Fox News Are Turning Against Trump!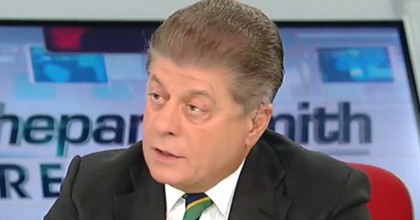 By Ed Mazza
HuffPost
December 18, 2018
Fox News senior judicial analyst Andrew Napolitano predicted that President Donald Trump will be speaking soon to special counsel Robert Mueller "one way or another."
And he warned team Trump that if the president doesn't submit to an interview, he'll be facing a grand jury.
Napolitano told Fox News anchor Shepard Smith that if Trump agrees to an interview, his legal team would be with him. They could stop, leave the room and confer after every question.