ONLY IN ZIONIST OCCUPIED GOVERNMENTS DOES THE MEDIA CONDEMN POLITICIANS WANTING TO PROTECT THEIR BORDERS AS 'RACIST'; THIS HAPPENS IN THE EU TOO-ZIONIST OCCUPIED EU THAT IS.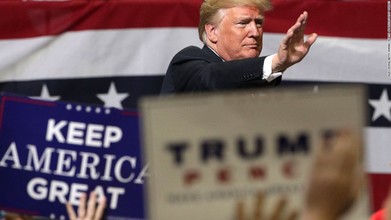 By Brian Stelter and Oliver Darcy, CNN Business
CNN
November 5, 2018
NBC and Fox News said in separate statements on Monday that their networks will no longer air the Trump campaign's racist anti-immigrant advertisement.
NBC was first to announce the change, doing so after a backlash over its decision to show the 30-second spot during "Sunday Night Football," one of the highest-rated programs on television.
"After further review," NBC said, "we recognize the insensitive nature of the ad and have decided to cease airing it across our properties as soon as possible."