More FAKE NEWS
Klayman: This Is Total Fake News by Vile Left Wing Media!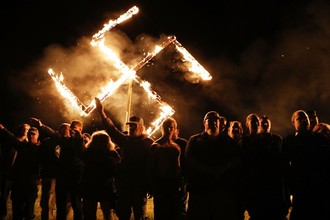 By Wesley Lowery, Kimberly Kindy, Andrew Ba Tran
Washington Post
November 25, 2018
As a Republican, Mitchell Adkins complained of feeling like an outcast at Transylvania University in Lexington, Ky. "Hardcore liberals" made fun of him, he wrote, and he faced "discrimination on a daily basis." He soon dropped out and enrolled in trade school.
But his simmering rage led him back to campus one morning in April 2017, when Adkins pulled out a machete in the campus coffee shop, demanded that patrons state their political affiliation and began slashing at Democrats.