Bundys: "This Land is Our Land!" Lawsuit
Klayman: Trump Is Right: Racist Don Lemon Is the Dumbest Host on TV! He Is Truly A "Lemon"!
By Joe Concha
TheHill
November 1, 2018
CNN's Don Lemon doubled down Wednesday on his comment earlier this week that the "biggest terror threat in this country are white men."
Lemon said Wednesday that the "evidence is overwhelming" that the statement is true.
The CNN anchor's comments have been condemned on the right, a fact Lemon noted during his Wednesday show.
Support Our Cause and Join Our Fight!
Your help is urgently needed!
Ryan Bundy Sues Jeff Sessions, Former Federal Agents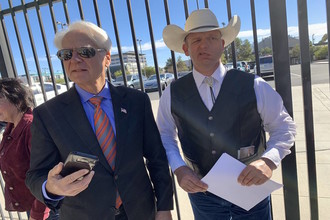 By David Ferrara
Las Vegas Review-Journal
November 1, 2018
Nevada independent gubernatorial candidate Ryan Bundy on Wednesday announced a lawsuit against U.S. Attorney General Jeff Sessions and former federal agents.
Outside the Lloyd George U.S. Courthouse where a judge cleared him of felony charges in January, Bundy told reporters and a small group of supporters that his constitutional rights had been violated when federal agents moved in on the family ranch in April 2014. Alongside him were his father, Nevada rancher Cliven Bundy, who was also cleared in the case, and Washington D.C. lawyer Larry Klayman.
Klayman: Matt Brooks of The Establishment Jewish Coalition Is an Anti-Semitic Bigot! Messianic Jews Are Jews Through and Through Lest Corrupt "Little Mattie" Forget That Jesus Was a Jewish Rabbi!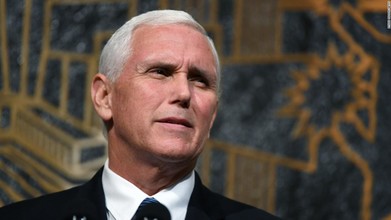 By Kate Sullivan and Daniel Burke
CNN
October 31, 2018
Washington (CNN)Jewish leaders from both political parties said Tuesday that it was "offensive" and "disappointing" to have a Messianic Jewish minister open a campaign event attended by Vice President Mike Pence on Monday.
Pence called Rabbi Loren Jacobs a "leader in the Jewish community," but many Jewish people consider Messianic Judaism to be a form of Christianity and reject the conflation of the two religions. At the rally, Jacobs prayed in the name of "Jesus the Messiah," but mainstream Judaism does not believe that Jesus was the long-awaited Jewish messiah.
Support Our Cause and Join Our Fight!
Your help is urgently needed!
Klayman: Typical Miami Herald Leftist Fake News!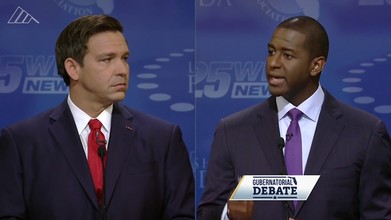 By David Smiley
Miami Herald
October 31, 2018
They want to burn the house down. And in Florida, Andrew Gillum is their spark.
Never-Trumpers, that shrinking segment of the Republican Party that can't fathom supporting someone who has shattered every norm of the presidency, are weighing a nuclear option as the Sunshine State approaches the midterm elections. Faced with a choice between an unabashed liberal and a Donald Trump apprentice in the race for governor, they are crossing the thin red line and voting for a candidate who wants to raise the minimum wage and hike corporate taxes.
Support Our Cause and Join Our Fight!