Zionist MOB Spokesperson Hillary Clinton: Democrats 'cannot be civil' With Republicans Any More
Klayman: Is It Just a Coincidence That Many Material Witnesses and Others Died During the Clinton Administration?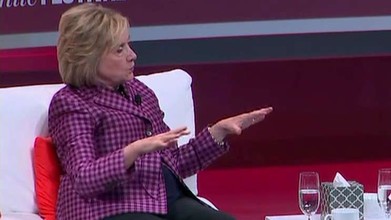 By Alex Pappas
Fox News
October 9, 2018
Hillary Clinton, in a television interview Tuesday, rejected the idea that Democrats should be "civil" with Republicans in the age of Donald Trump, embracing a more confrontational and aggressive political approach.
"You cannot be civil with a political party that wants to destroy what you stand for, what you care about," Clinton said.
Support Our Cause and Join Our Fight!