The Untold Story About Bruce Ohr
The Untold Story About Bruce Ohr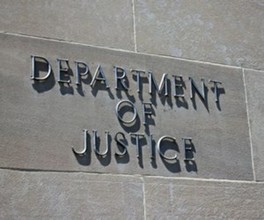 By Larry Klayman
Newsmax
August 14, 2018
All that you are seeing and hearing these days on Fox News about Bruce Ohr and his wife Nellie is only about Russian pro-Hillary Clinton and anti-Trump Russian collusion with former British spy Christopher Steele and Fusion GPS? But, there is a much bigger story that Fox News has buried, perhaps because I have been a vocal critic of the network, having found it over the years, particularly under the previous "leadership" of Roger Ailes and his right-hand man Bill Shine, to not having acted ethically toward my clients and others. Much of this is chronicled in my autobiography "Whores: Why and How I Came to Fight the Establishment." Regrettably, President Trump, based on bad advice, recently appointed Shine Deputy White House Chief of Staff for communications. While at Fox News, Shine is alleged to have intimidated women to keep them quiet and covered up female sexual abuse allegations against Ailes and others at the network.
Klayman: Brennan, Mueller, Comey, Obama and the Clintons Will on Sept. 25 Face Our Citizens Grand Juries! Go to www.FreedomWatchUSA.org. Donate and Share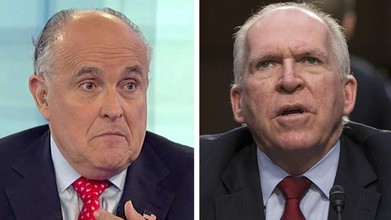 By Edmund DeMarche
Fox News
August 14, 2018
Rudy Giuliani, a personal attorney for President Trump, on Monday slammed former CIA Director John Brennan and said he should face a grand jury for his role in peddling the salacious Trump dossier that kicked off the "phony" Russia investigation.
Giuliani, who spoke exclusively with Fox News' Sean Hannity, called Brennan the "quarterback" who took the unverified dossier from ex-British spy Christopher Steele and passed it along to then-Senate Minority Leader Harry Reid, D-Nev.