America Now Suffering Under Zionist Synagogue of Satan Appointed Judge-Get the Picture?
Klayman: Totally Predictable Obama Judge (Synagogue of Satan Puppet)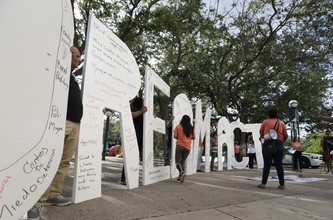 By Stephen Dinan
The Washington Times
August 4, 2018
A federal judge on Friday said the government must restart the entire DACA deportation amnesty, including accepting brand new applications — but gave the administration a chance to appeal before his ruling takes effect.
The ruling by Judge John D. Bates is a major blow to President Trump, and creates even more confusion about his immigration policy.
Support Our Cause and Join Our Fight!
Your help is urgently needed!