What Zionist NWO Will Be Like Has Already Occurred in EU
Swedish Woman Gang-Raped in Cellar By Immigrants for Hours – Including Two at Once
This was horrific.
A Swedish woman was kidnapped and gang-raped by several Muslims for hours in a cellar by six Muslim migrants. The assault included two men raping her at once.
Two men were sentenced to four years for the brutal attack.
Is Fria Tider a reliable Swedish news source? (I don't care if founders are "racist"?) Is their reporting truthful? https://t.co/qX74RtSO0c

— Mike Cernovich 🇺🇸 (@Cernovich) January 13, 2017
One of the rapists is paid 7,000 a month in handouts.
Fria Tider reported:
Originally there were seven Arab men arrested for kidnapping a woman at gunpoint and raped her in the basement of a cafe in Helsingborg. Now sentenced two of them, both stateless. One of them already had a deportation order – but still allowed to stay in Sweden as "paperless refugee".

28-year-old Khaled Azez Hegrs and 23-year-old Tareq Bakkar, who both have an interpreter needs in Arabic, convicted of gross rape of a woman in the cafe basement water pipe in Helsingborg. The woman was kept in the basement for several hours during the night.

The woman was forced into a car by four men in Malmö and was then driven to the café on South Street in Helsingborg where more waiting to rape her.

When the car arrived the woman was taken to the basement of violence. There ripped Khaled woman by the hair, pulled her down on a couch and held her arms and legs with her body weight before he pulled off her clothes. By also threaten that he or others would hurt her with a weapon like objects, he forced her to oral, vaginal and anal intercourse.

He then explained the woman to the six other Arabs would also rape her, the victim said in interrogation.

Then they raped although Tareq woman by grabbing her arms, pulling her down on her back and pushing her legs apart.

The woman told that six of the seven men in turn raped her. On one occasion she was raped by two people simultaneously.

But according to the prosecutor lacked "sufficient supporting evidence that the correct application requires for a conviction" for five of the men who originally were in custody in the case of detainees were prosecuted by only the other two: Khaled and Tareq.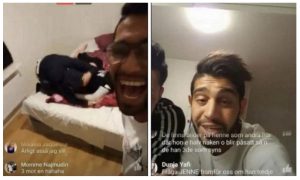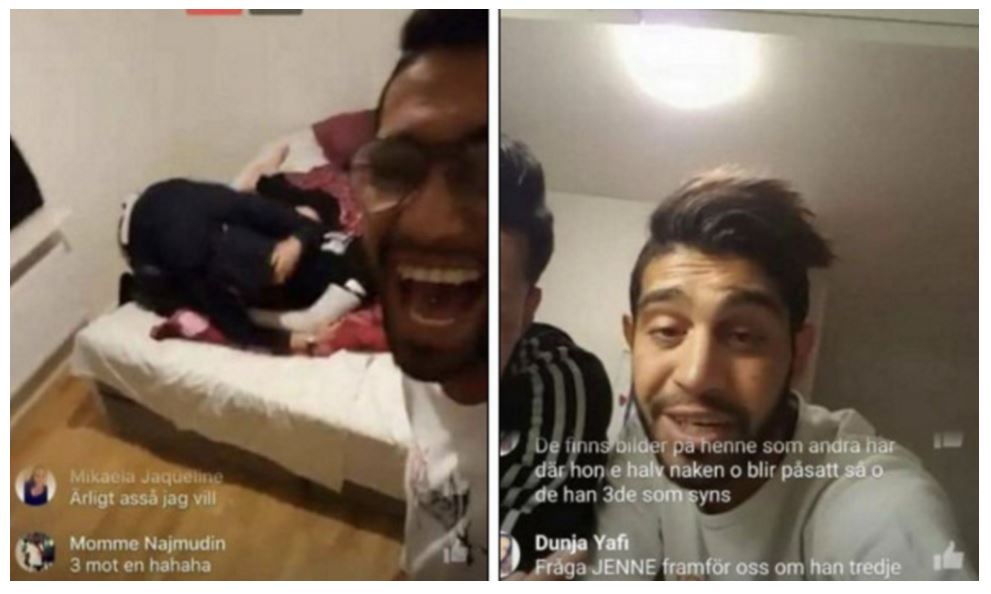 Many people in the United States are outraged that Trump is requiring people from certain Muslim countries to be cleared before entry. Yet, these people are clueless. Even Former U.S. Secretary of State Madeleine Albright who wants to defend immigration fails to get the issue. In Sweden, three refugees gang raped a girl for three hours and broadcast their crime in a live stream on Facebook.
(Admin:  I Disagree. She Gets the Issue But Being an Evil Zionist She Doesn't CARE!—-She condemned 500,000 children to starve to death and die in Iraq;  do you really think she cares if women are raped to death too???)

Europe allowed single males to pretend they are children to get in and have created absolute chaos. Sure there are legitimate refugees. There should be some common sense here. No single males should be allowed unless they are OBVIOUSLY really children. Families are one thing. Trust but VERIFY. Albright, who stood and said women must vote for Hillary because she is a woman, is an absolute disgrace. She said she will register as a Muslim.
(Admin:  Then send Albright to the war torn muslim areas.  I don't care if this evil old hag gets raped.  She doesn't care about the human rights of ANYBODY!!!)
Big deal. What stupidity. If she were born here that is not even in question. For a former Secretary of State not to understand the difference between someone born here and an immigrant, well then she was never qualified to have ever held that job. These are the people she is defending? What about the 2000 refugees who sexually assaulted 1200 German girls on New Year's Eve? Whose rights does she stand for? What is wrong with verifying people?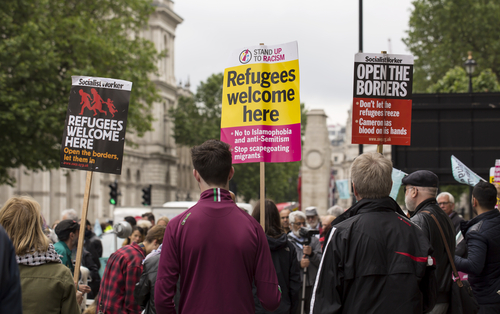 How many people would feel comfortable with their daughters being on a plane with a bunch of young males from these countries? If they want wholesale immigration with no verification, go to Germany. Merkel will probably lose the election because of this issue. I have personal friends in Germany who are school teachers who are scared because there are males clearly in their 20s pretending to be 16 in school. There is no common sense and political correctness has placed a culture at complete risk.
It seems that those who supported Hillary lash out at Trump for anything he does without any common sense whatsoever simply because they feel they must disagree with everything he does. Trump also wanted to make mandatory maternity leave. I suppose the women protesters will flip this into, "See, Trump wants us all to be barefoot and pregnant." It's just getting pretty insane. These people are tearing the country apart and are not interested in coming together. They are determined to take the country down into civil war.