From Freedom Watch: The Fight Against the Obama/Clinton Deep State Includes Mueller Zionist Attack Dog

The summer is heating up, and the fight to defeat the "Deep State" coup d'état against President Donald Trump, the Constitution, and the will of the American voters is coming to a head.Reader, tomorrow is July 4th — Independence Day — when we celebrate the birth of our country and American freedom.But the sad fact is, more than 240 years after we declared our independence, we're locked in a battle against an enemy right here in our midst — and we must re-commit ourselves to defeating this threat and preserving our freedom.Freedom Watch is taking the fight to the "Deep State" on multiple fronts — working to stop the witch hunt and investigate the real criminals behind it!
We are already pursuing legal action to halt the Mueller inquisition and proceeding with citizens' grand jury plans to get to the Obama-Clinton criminal conspiracy and cover-up at the heart of this D.C. Swamp coup.
So before you celebrate tomorrow, I must ask you to do something concrete to defend our freedom and our future today: will you please make a special Freedom Watch Independence Day contribution of $25, $50, $75, $100 or even more now?
Donor, the goal of Freedom Watch is to indict, convict and have sentenced the Obama-Clinton criminals. Our so-called Justice Department is corrupt and compromised, and We the People need to take matters into our own legal hands just like our founders did on July 4, 1776!
Thank you, Supporter– with your steadfast and strong financial support, Freedom Watch will do everything legally possible to defeat the "Deep State" and end the threat to our great country.
Yours in Freedom,
Larry Klayman, Esq.
Chairman and General Counsel, Freedom Watch
P.S. — I hope you have a safe and wonderful Independence Day, Patty! Please take this opportunity to make your tax-deductible gift to Freedom Watch today! Thanks again, Larry
➘
President Trump Should Defer Action on Whether to Hire Shine as White House Deputy Chief of Staff
Klayman Calls for Investigation by Federal and State Authorities of Shine/Ailes Allegations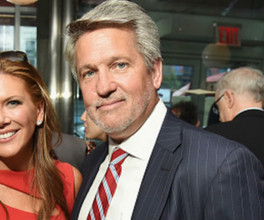 (Washington, D.C., July 3, 2018). Today Larry Klayman, the founder of both Judicial Watch and now Freedom Watch and a former federal prosecutor, called for an investigation into allegations made against former and now fired Fox News executive Bill Shine.
Klayman is asking the Manhattan District Attorney and the U.S. Attorney in New York City to review serious and published allegations about Shine, including his activities involving Laurie Luhn, a former Fox News employee who has alleged she was sexually abused by former Fox CEO Roger Ailes.
Luhn claims allegedly that she was videotaped in sex acts by Ailes and that he "coerced her into performing sex acts on him."
Klayman noted that Vanity Fair and New York magazine, among others, have published reports that Shine had been part of an alleged effort to have Luhn sequestered in a New York City hotel room for as much as six weeks.
According to New York magazine, Shine was allegedly in charge of Luhn as he and other Fox executives sought to cover up the allegations against Ailes.
http://nymag.com/daily/intelligencer/2016/07/fmr-fox-booker-harassed-by-ailes-for-20-years.html
Luhn alleged that she had suffered a "mental breakdown" and while at the hotel under his supervision she was on drugs in a "state of delirium." She further alleged that Shine monitored and reviewed her email contact with family and friends.
"The second floor was in charge of my life. I wasn't in charge," Luhn told the magazine, referring to the Fox News office where Ailes and Shine worked. Shine has allegedly admitted he later provided a psychiatrist to treat Luhn with drugs.
Klayman had this to say over the report:
"It is truly bizarre that Shine, now a fired Fox News executive would be alleged to have exercised involuntary control over an employee suffering mental illness. There is a now a serious question. These allegations must now be thoroughly investigated before Shine is even considered to ascend to the White House, particularly if Shine engaged in involuntary captivity of Luhn while she was in need of medical assistance.
"President Trump is not anti-women's rights, but he has been unfairly branded as such by the leftist media in a further attempt to harm his presidency and to try to drive him from office. Before he hires Shine, he should first allow for a full investigation into Shine's alleged abuse of Ms. Luhn and cover-up which, if true, could amount to obstruction of justice.
"The now fired Mr. Shine has been alleged to have been involved in some way in at least three lawsuits involving sexual harassment of women while he and Ailes were at Fox News. The president does not need unnecessary controversy at this time by naming Shine to as what is in effect a deputy of chief of staff in charge of communications and messaging, as he seeks to appoint a Supreme Court Justice, denuclearize the Korean Peninsula, deal with Iranian terrorism and its similar nuclear threat, curb illegal immigration, negotiate good trade deals and a host of other pressing and crucial issues."
For an interview contact leklayman@yahoo.com
Support Our Cause and Join Our Fight!
Your help is urgently needed!
Freedom Watch
2020 Pennsylvania Ave NW, Suite 345

Washington, DC 20006
Klayman: Mueller's Leftist Witch Hunt Marches On!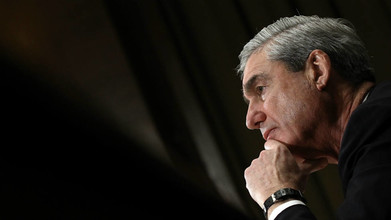 By Avery Anapol
TheHill
July 3, 2018
Legal experts say it's likely special counsel Robert Mueller secretly gained access to the National Rifle Association's (NRA) tax returns as part of the investigation into Russian meddling in the 2016 election, according to a McClatchy report.
Mueller's team is reportedly looking into NRA donors with links to Russia and investigating whether some donors used the organization to illegally funnel foreign money to President Trump's campaign.
Support Our Cause and Join Our Fight!
Your help is urgently needed!
Follow us on Twitter
 and 
Facebook