Deep State NSA, FBI and CIA Destroying Evidence of Their Crimes! (Do ANY of The Alphabet Agencies Work For America or ONLY For the Deep State?)
Klayman: This Is Naive: This Is About Deep State NSA FBI and CIA Destroying Evidence of Their Crimes!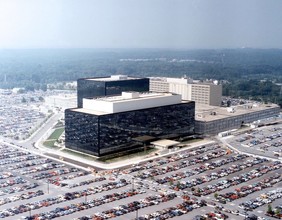 By Christopher Carbone
Fox News
July 2, 2018
The National Security Agency (NSA) is purging what appears to be hundreds of millions of phone records collected by U.S. telecom companies that the agency had acquired since 2015.
The agency released a statement on Thursday saying it began deleting records in May after "analysts noted technical irregularities in some data received from telecommunications service providers."
Support Our Cause and Join Our Fight!
Your help is urgently needed!
Klayman: Rosenstein Must Be Fired and Indicted for Complicity in Mueller Crimes!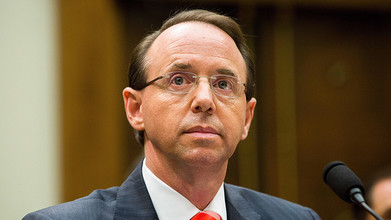 By Jonathan Turley, opinion contributor
TheHill
July 2, 2018
In testimony and reports this week, Deputy Attorney General Rod Rosenstein has emerged as the Hamlet of the Potomac, an increasingly tortured and conflicted figure who is both misunderstood and misunderstanding. According to the New York Times, Rosenstein swayed between angst and anger in the aftermath of the firing of FBI Director James Comey. In conversations with both friends and colleagues, he reportedly "expressed anger" and "remorse" while appearing "conflicted," "shaken," "unsteady" and "overwhelmed."
The reports only magnified prior concerns of the ethical basis for the deputy attorney general to appoint and supervise special counsel Robert Mueller. Rosenstein has long maintained that he can handle such concerns. The suggestion is that, as with Hamlet, "there is method" to any "madness" that he might have displayed.
See also: "Special Prosecutor with Larry Klayman: Jail Rosenstein & Other Criminals; Bob Barr Endorses Citizens Grand Jury; Kavanaugh is Unqualified"
Support Our Cause and Join Our Fight!