by
Morgan Reynolds
Back in 2007 Federal Judge George B. Daniels of the Southern District of New York dismissed my 9/11 "no planes" whistleblower lawsuit against NIST contractors "with prejudice"  along with separate 9/11 suits filed by Dr. Judy Wood and Ed Haas.  Hizz honor never considered the facts brought forward in any of these suits despite his legal obligation to temporarily accept them as true and rule on other factors like legal standing in determining whether or not to grant plaintiffs access to the court's resources.  He promptly gave the plaintiffs' facts and pleadings the back of his hand and dismissed with prejudice.  That last word applies beautifully since its first dictionary definition is "an unfavorable opinion or feeling formed beforehand or without knowledge, thought, or reason."
Now we learn more about Daniels' 9/11 prejudice.  He obviously embraces the thread-bare 9/11 official conspiracy theory because he has signed a "defaultjudgment finding Iran, the Taliban and al-Qaida liable for the September 11, 2001 attacks."  Wow.  Even war-crazed neocons like Cheney and Rumsfeld never went so far as to blame the Iranian government for 9/11 or accuse it of conspiring with al-Qaida.  Daniels reached his conclusion after hearing unopposed plaintiffs' experts from the 9/11 Commission, government spooks and three Iranian defectors.  Now there is a credible group.  Think this ruling might have something to do with pumping up the volume for Israel and/or the United States governments to attack Iran?
Related reading:
Reynolds Makes a Federal Case of 9/11 —  Sues NIST Contractors for 9/11
2008 Press Release: Dr. Wood & Dr. Reynolds Qui Tam Cases – U.S. District Court, SDNY
Reynolds Answers Judge Daniels' Dismissal
An Interview with 9/11 Counsel Jerry V. Leaphart
Judge's Decisions are Conspicuously Late – judicialaccountability.org
More on Iranian Deal From Sputnik: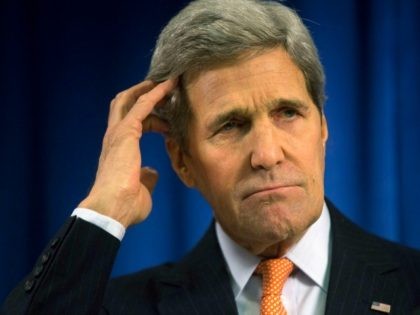 The Boston Globe reported on Friday that former Secretary of State John Kerry has been secretly working with Iranian Foreign Minister Mohammed Javad Zarif to save the Iran nuclear deal, which the Trump administration has strongly criticized and might renegotiate or cancel within the next two weeks.