US to Open New Embassy in Jerusalem in May-State Dept. (Evidently Trump Made This Deal to Secure Sheldon Adelson's Presidential Election Money)
US to open new embassy in Jerusalem in May – State Department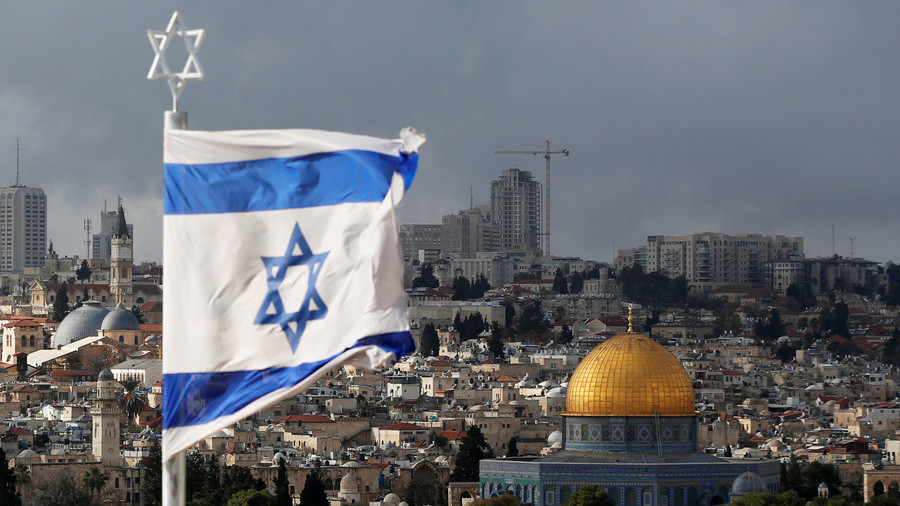 Washington is planning to open a new Embassy in Jerusalem in May, the US State Department has announced. The move, which sparked an outcry when it was announced last December, coincides with Israel's Independence Day, it adds.
"In May, the United States plans to open a new U.S. Embassy in Jerusalem. The opening will coincide with Israel's 70th anniversary," the document reads. The new Embassy "will initially be located in the Arnona neighborhood, in a modern building that now houses consular operations of U.S. Consulate General Jerusalem." 
"We are excited about taking this historic step, and look forward with anticipation to the May opening," State Department spokesperson Heather Nauert noted.
The document also says that a new extension will be added to that building in 2019, to provide office space for the ambassador while a permanent home for the embassy is found.
"In parallel, we have started the search for a site for our permanent embassy to Israel, the planning and construction of which will be a longer-term undertaking."
Earlier on Friday President Donald Trump defended his decision last December to recognize Israel's claim to Jerusalem as its capital, which prompted huge protests across the occupied Palestinian territories, that have left estimated 19 Palestinians dead.
Trump said many previous presidents had made the move an election promise but failed to fulfill it. "But I get it," he said. "I was hit by more countries, more pressure, begging me 'don't do it, don't do it!'. So I get it."
Israeli Prime Minister Benjamin Netanyahu hailed the news as: "a great day for the people of Israel." But Palestine Liberation Organisation Secretary-General Saeb Erekat countered that view.
He claimed it showed Washington's "determination to violate international law, destroy the two-state solution and provoke the feelings of the Palestinian people as well as of all Arabs, Muslims and Christians around the globe."
"Trump and his team have disqualified the US from being part of the solution between Israelis and Palestinians; rather, the world now sees that they are part of the problem," Erekat said.
Meanwhile, nine Palestinians have been shot and injured in different locations near Nablus in the West Bank and in the Gaza Strip at planned Friday protests, the official Palestinian WAFA news agency reports. In the town of Salem, one person was shot in the stomach and another hit in the neck by shrapnel. Others were treated for tear gas inhalation.
The December announcement of Trump's decision acknowledging Jerusalem as the capital of Israel has been met with little support, even among the ranks of Washington's allies.
British Prime Minister Theresa May said back then that the city "should ultimately form a shared capital between the Israeli and Palestinian states," while EU foreign policy commissioner Federica Mogherini said the bloc "will increase its work with parties and partners to negotiate the status of Jerusalem as capital of two states."