Top 10 Reasons to Hate the Stupor Bowl: Circuses & Games For the MOBS Like in the Roman Empire
1
About the only thing more crass than pre-Christmas hype is pre-Stupor Bowl Mania. To prolong the idiotic and tiresome drama, the NFL (National Felons League) maintains a two-week lag between its semi-final games and the Stupor Bowl Championship game.
Before the Stuper Bowl actually begins, viewers must sit through not only the National Anthem, but also "America the Beautiful," usually sung by some no-talent, America-hating degenerate. That America the Ugly has deviated so far from the vision of its noble and learned founders that it is now unrecognizable, is lost upon the brain dead masses who get all choked up over the empty rituals.
Left: Beyonce the Obama-loving, anti-White Communist Go-Go whore-skank lip syncs the National Anthem.
Right: Ugly American self worship: a flags as big as the football field itself!
3
THE MINDLESS MILITARISM
As helicopter gunships, bombers, proxy armies and Predator Drones murder children in faraway lands, idiot America is dazzled by pre-game fighter jet flyovers and marching Marines. No one even questions how such a vulgar display of miltary power fits in with a football game. 
"USA! USA! USA!"……Proud of yourselves? Damn morons. 
THE PSYCHOTIC NARCISSISM OF THE PLAYERS
In the old days, a player would score a touchdown and then hand the ball to the referee. An exuberant one might "spike" the ball or high-five a fellow player and that was the end of it. Today however, the self-aggrandizing clowns of the NFL feel the need to strut and dance before the game even starts, and again after every minor play. They save their most "creative" antics for the Stupor Bowl. It is annoying as it is childish.
5
THE DEGENERACY OF THE HALFTIME SHOW
From Janet Jackson's bare breast performance of 2004, to washed up Madonna's booty-grinding Satanic symbolism of 2012, to Beyonce's street whore outfit of 2013, to Katy Perry's weird occult performance in 2015, the 
Stupor Bowl halftime show has degenerated into a spectacle symbolizing everything that is wrong with America's so-called "culture."
Whatever happened to marching bands?
In terms of alcohol consumption / drunkenness, 
Stupor Bowl Sunday is second only to New Year's Eve. Millions of lemmings who don't even follow football during the season, and would never think to show up for an election or a political meeting, will damn sure turn out for an opportunity to scoff down pizza, wings, and beer.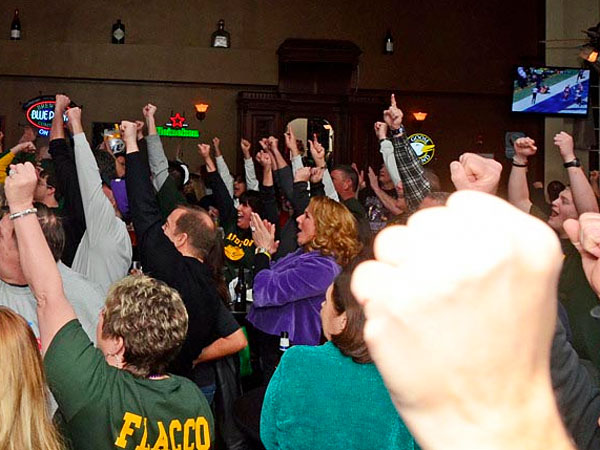 Try getting these people to read a good book or to show up at a political meeting.
Newsflash people!

 We are already in slow-motion civilizational meltdown and transforming into 'Third Worldism.'
7
THE DEPARTMENT OF HOMELAND SECURITY'S INVASIVE ANTICS
Under the guise of "preventing terrorism," the Feds have expanded their harassment of American citizens. 
Stupor Bowl attendees are now screened and monitored just as airline passengers are. The ironic tragedy of this farce is that it is the Feds themselves who are staging the terror attacks for political purposes.

THE EXCESSIVE COMMERCIALISM
The commercials during the 
Stupor Bowl are not only longer, but far more numerous and "controversial" than usual. We understand that the networks have bills to pay and a profit to make; but there comes a point where the legitimate needs of commerce turn into undignified money-grubbing. The endless and overly dramatic 
Stupor Bowl ads
now overshadow the game itself.
DRUNKEN FAT WHITES CHEERING FIT BLACK HEROES
We hold no animosity towards Black players in the NFL (those who are not felons and cop-hating communists, that is). However, any self-respecting White person should be alarmed and ashamed that so few Whites are playing football on a professional level these days. It was not always like this.
Some of this has to do with natural Black athleticism and "hunger." But much of it is the result of an entire generation of suburban White children having become too soft,lazy and de-balled to excel in a rough sport such as football. Another negative factor is the ignorant prejudice, which starts at the college recruitment level, that White players cannot excel at certain positions.
To behold the spectacle of a 95-97% White audience in the stands, full-throat cheering for a 85% Black player base, is as bizarre as it is worrisome for the future of European man.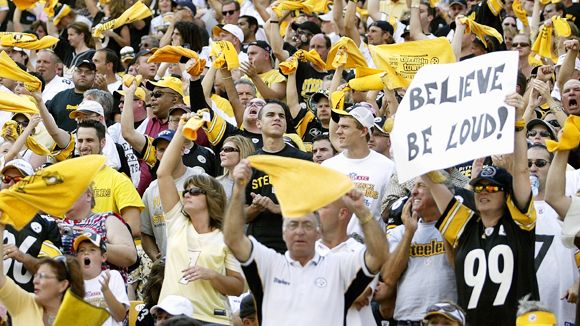 A sea of fat indebted White people worshipping multi-millionaire Black heroes who couldn't care any less about them.
.
The growing number of pussified White "metrosexual" girly-boys reduces the potential pool of football players.
10
THE MISGUIDED PASSION OF THE FANATICS
Nothing wrong with a little diversion and fun cheering for your hometown team; but many of these "fans" display a passion so intense that a straight-jacket is warranted. If only they would get as agitated about Obongo and Fed robbing them blind, or their children's future in a permanently depressed economy, or the innocent people in faraway lands being killed by the US-Israel led Axis of Evil, or the never-ending flood of "migants" being pumped into America, or the potential coming wars with Russia and China, or the fact that their elementary school kids are being forced to learn of the joys of homo-anal sex and cross-dressing. What pathetic losers these people are!

Why can't these people get as passionate about their country, their long term savings, their civilization, and their children's future being destroyed?