We Have a Predatory Ruling Class of Snakes
"All The News That Sulzberger's  Propaganda Rag  Saw Fit To Distort"
Half Truths & Globalist Bias of The NY Times Front Page Headlines

___________________________________________________________________
         MAY, 2017   1 FED RESERVE NOTE
___________________________________________________________________
"We read and rebut their vile crap so you won't have to!"
*****************************************

New York Times:
At a Besieged White House, Tempers Flare and Confusion Swirls
New York Times:
Israel Said to Be Source of Secret Intelligence Trump Gave to Russians
REBUTTAL BY
Though the Globalist faction of the worldwide PRC (Predatory Ruling Class) has had its knives out for Donald Trump from the very beginning of his campaign, the besieged candidate overcame the odds because another faction, the Likudnik Zionists, hated the Soros Globalist Killary Clinton. We believe that it was Bibi Satanyahu, not Putin, who orchestrated the blistering WikiLeaks campaign that damaged Killary so much. The fact that the evil Zionist billionaire and part owner of the Republican't Party, Sheldon Adelson, said that Trump would be "the best President ever for Israel" (here) adds even more weight to our contention that powerful, ultra-nationalist Zionist forces played a critical role in pulling off the stunning defeat of the Globalist Golden Girl.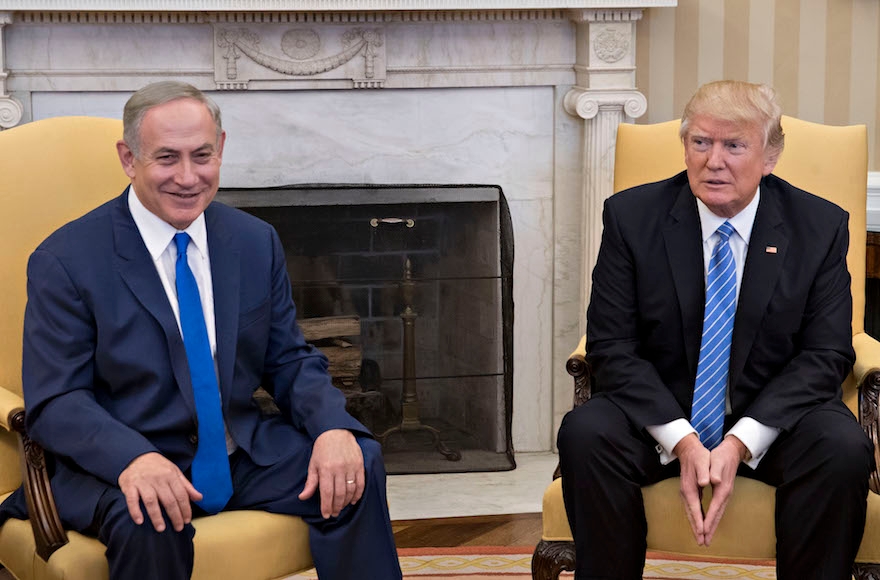 Netanyahu, Adelson and Mossad agent Assange got Trump elected. Is Trump stiffing Israel on its expected payoff?

Events of the past few days suggest that the Satanyahu-Adelson Axis of Evil may soon be joining their Globalist counterparts in the "Get Trump" movement.
Headline, from the May 16th Jerusalem Post:

Harsh Exchange

Between Trump and Netanyahu Teams Days Ahead of Key Israel Visit (here)
Headline, from the May 15th Times of Israel: Adelson Reportedly

Furious with Tillerson

for Tying Embassy Move to Peace Deal (here)