China's Economic Explosion Synonymous With Extreme Debt
China adds 4.65 million new urban jobs in Q1
May 15, 2017, 8:09 am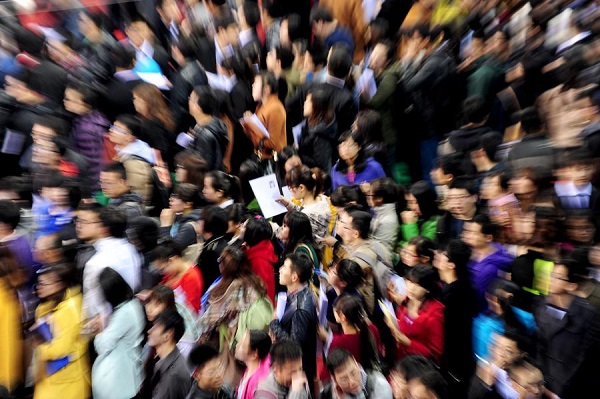 4.65 million new jobs were created in China in the first four months of this year, official data showed Monday.
The number was 220,000 higher than the same period last year, China's National Bureau of Statistics spokesman Xing Zhihong told a news conference on Monday.
The national urban survey shows unemployment rate in April was lower than that of March, and that unemployment rate in 31 major Chinese cities has remained below 5 per cent since last September.
Xing said the steady job growth reflected the stabilizing trend in the national economy.
The world's second largest economy aims to create more than 11 million jobs this year, 1 million more than last year's target, according to this year's government work report.
China added 13.14 million jobs in 2016, and the registered urban jobless rate stood at 4.02 per cent at the end of the year.
The urban unemployment rate hovered between 4 per cent and 4.5 per cent in the last decade, even during the global financial crisis, partly because it does not account for China's 298 million migrant labourers.
TBP and Agencies