With thanks to Jimmy Dore for his continued honest, brave commentary. He is well-informed and not afraid to speak the truth about what's happening in Syria, the media lies, the culprit states, the loaded lexicon. His information is spot on, save the initial mention that the evacuation was not in Raqqa but from Idlib's Foua and Kafraya villages to Aleppo, via terrorist-occupied areas, and the terrorists comprise not just al-Nusra but also members of the terror coalitions of  Jaysh al-Fattah (the so-called "Army of Conquest"), and Ahrar al-Sham (Liberation of the Levant Movement) along with other "moderates" of the umbrella organization Jabhat al-Islamiyah (the Islamic Front).
That caveat aside, Dore critically calls out the media liars, the presstitutes, for their blatant lies, their obfuscations, their intentionally misleading lexicon: 'rebels' 'regime' 'hiccup'… ("Hiccup?? Despite this hiccup? So, when we thought it was Assad gassing kids—which was not even 126 of them—so, when somebody working with us kills 80 kids, on purpose, blows civilians trying to leave a war zone, that was agreed to, it's a 'hiccup'…) and the war propaganda. "It couldn't be more obvious to me that the way the media is reporting, especially the United States, referring to terrorists as 'freedom fighters' or 'rebels' or 'moderates'…they're 'moderate' crazy people…"
Listen for yourself, and please share his video.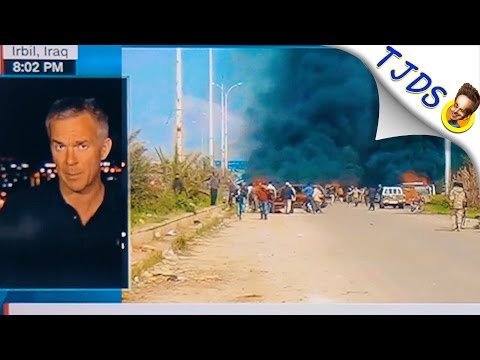 *A note: latest updates put the number of murdered civilians from al-Foua and Kafraya at well over 100 (on the ground source actually says 200 civilians killed, of whom 116 children. Waiting for confirmation).
Related info on the murder of Foua and Kafraya civilians, by the west's mercenaries: No 'Red Lines' After Western Backed Terrorists Massacre of Idlib's Foua Civilians
Related info on the unsubstantiated accusations that the Syrian government used chemical weapons in Khan Sheikhoun: MIT Professor Emeritus Dispels Lies of White House 'Intelligence' Report on Khan Shaykhun, Syria