The Two Party System Has Been Used to Hijack the Political System; Neither Party Represents the People-Make Politicians SIGN a Contract & Vote ONLY on Issues!
Comment: Our political system has been hijacked by truly evil people who call themselves "jews" but ARE the ZIONISTS synagogue of Satan. If you look into the Deep background of these truly EVIL people you will be astounded at their depravity second to none. Dr. Lorraine did and tells it in The Taking Down of America. Her first broadcast below is just telling corruption about the vaccine & COVID.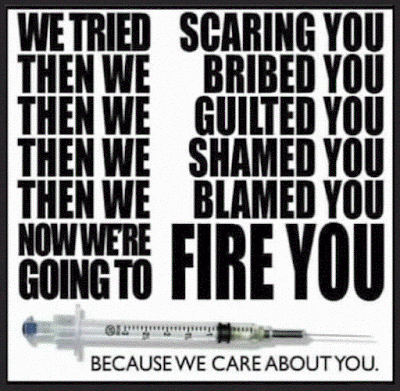 In today's show originally broadcast on October 12 2021, Andy is joined by Dr. Lorraine Day for a show entitled, "The Hardest Thing About '2 Weeks To Flatten The Curve' Is The First 18 Months!"
We discussed: the undeniable proof that the primary role of government is to lie to the people; how doctors are being deceived; why they are calling it the Delta Variant; how the human body makes its own bacteria; why germ theory is called germ theory; how the people succumb to the lies of the doctors, who in turn have succumbed to the lies of Big Pharma; the level of die-offs we can expect to see this winter; and many other topics.
Click Here To Listen To The Show
Click Here For Dr. Day's Website
Click Here For Dr. Day's Good News About God Websiteachitchcock | October 12, 2021 at 8:19 am | Categories: Shows | URL: https://wp