Online CIA Surveillance Working With Joe Biden-WeAreChange
CNN: Biden Admin Considering Using Private Firms To Conduct Warrantless Surveillance Of U.S. Citizens
ByRyan Saavedra•May 3, 2021 DailyWire.com•FacebookTwitterMail
President Joe Biden's administration is reportedly considering working with private firms to monitor "extremist chatter by Americans online" because the federal government is legally limited to what they can do without a warrant.
The report said the federal government is also banned from using false identities to gain access to private messaging apps and groups. The government can scan public social media profiles.Candace Owenshttps://imasdk.googleapis.com/js/core/bridge3.453.0_en.html#goog_37763646Candace OwensPauseNext video0:00 / 0:00SettingsFull-screen
"The plan being discussed inside DHS, according to multiple sources, would, in effect, allow the department to circumvent" laws that limit what the federal government can do in surveilling U.S. citizens without a warrant, CNN reported. "A source familiar with the effort said it is not about decrypting data but rather using outside entities who can legally access these private groups to gather large amounts of information that could help DHS identify key narratives as they emerge."
The report claimed that the private firms that the Biden administration is considering using would "act as middlemen" to obtain the information, which would consist of "broad summaries or analysis of narratives that are emerging on these sites" and would not "target specific individuals." However, some of these firms use fake identities to access the private social media spaces that the government can't access, which could cause potential legal headaches for the administration.
"Gathering information on US citizens — no matter how abhorrent their beliefs — raises instant constitutional and legal challenges," the report added. "Civil liberties advocates and privacy hawks have long criticized any efforts to collect even publicly available information on Americans in bulk as a violation of Americans' First and Fourth Amendment rights."READER'S PASS5 Stars Who Stood Up To Cancel Culture, And 5 Who Bowed DownBy Rikki SchlottClarence Thomas Appears To Endorse Outlawing Social Media's Censorship Of Conservatives:…By Ian Haworth5 'Woke' Corporations Who Condemned Georgia … While Still Doing Business With ChinaBy Ben Zeisloft3 Times Tom Brady Triggered the Woke Outrage MobBy Gabe Kaminsky'The Most Conservative Sport': 5 UFC Stars Who Don't Hide Their Right-Wing OpinionsBy Sharif KhanIs Everything Racist? Four Everyday Things The Biden Administration Presents As 'Racist'By Ben ZeisloftSHAPIRO: Debunking Pro-Abortion PropagandaBy Ben Shapiro10 Books Every Conservative Should Read In 2021By Rikki SchlottIn 1982, One Georgia Town Required Everyone To Own A Gun. Here's What HappenedBy Sharif Khan'Beyond Order: 12 More Rules for Life' Is Another Masterpiece From Jordan PetersonBy Harry KhachatrianD.C. Mayor Muriel Bowser's Petty, Hypocritical Tyranny Must StopBy Jon Brown5 Reactions To The Derek Chauvin Trial That Instantly Went ViralBy Beth BaumannPreviousNext
The report was instantly criticized online by opponents on both sides of the aisle, including former intelligence officials.
Bryan Dean Wright, a Democrat and former CIA officer, wrote: "Joe Biden wants to 'partner' with the private sector to conduct surveillance because the Govt can't do it without a warrant or ongoing investigation. This is monstrous.
Former Trump chief of staff Mark Meadows responded: "They spied on Donald Trump's presidential campaign and skated by with no consequences… and now they want to spy on you too. This is a chilling, terrible idea that should be roundly rejected."
"The government outsourcing warrantless domestic spying of American citizens to outside corporations doesn't make it any less dangerous, unconstitutional or illegal," political strategist Andrew Surabian wrote. "Do any pols have the courage to stand up to an increasingly lawless & authoritarian national security state?"
The Daily Wire is one of America's fastest-growing conservative media companies and counter-cultural outlets for news, opinion, and entertainment. Get inside access to The Daily Wire by becoming a member.Read more in:
FacebookTwitterMailSponsoredPowered byAdvertisement by MGIDHow To Clear The Blood Vessels Quickly And Heal Hypertension?Legal Steroid Turning Men Into Beasts Even With No ExerciseScalp Psoriasis: Do You Know What Scalp Psoriasis Is? See SymptomThese Dog Harnesses Are Selling Like Hotcakes (Here's Why)Doctor Begs Seniors: Stop Eating Foods That Lower Bone DensityMilitary Men Are Getting Super Ripped With This Legal SteroidPopular in the CommunityAds by AdChoicesSponsoredReport: Floyd Juror Wore BLM Shirt Referencing Floyd In July, Challenging What He Told Defense During Jury Selection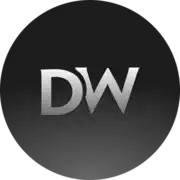 rasmussonkd4906I was given the same speech by my parents when I was younger. When you encounter the police; do what you're told, keep your hands where they can see them, be polite, etc. This is not a racial thing, it is a common sense thing. I was pulled over dozens of times when I was younger also for basically no reason, and I'm a freckled ginger, so explain that? Also got pulled over for tinted windows, "looking suspicious", expired tabs, speeding, etc. Doesn't matter why, you don't try to hold court on the side of the road, it doesn't work. If doing what you're told and being polite is "changing your behavior", that could also be part of the problem.Top CommentTop Comment42Twitter Expands Clubhouse-Like Audio Chat Feature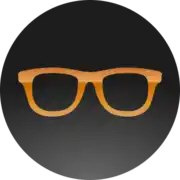 w(othr,savge,depl.)cGreat. Conversations totally won't be recorded, cataloged and weaponized when needed… zero trust…Top CommentTop Comment2'Get The F*** Out': Philippines' Foreign Minister Warns China On South China Sea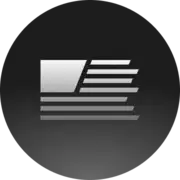 HallenChina CCP is a menace. The only way to keep them in check is via strength and unwavering unity. Unfortunately, that is something the Biden administration is incapable of doing. Biden is going to cause real problems for the world because of it. It's time to start isolating China. Trying to welcome them to the world's stage via commerce has failed. All it has done is made the CCP stronger and now they think they're strong enough. They also have a massive cultural problem. They have far too many men and not enough women while still having a massive population problem. What do you do with all those men who will never find a wife? You send them to war. It's either that, or the anger and frustration of those young men will backlash against the CCP. They know it. So, they start beating the drum and creating enemies and claiming things that are simply not true in order to whip up enough support to attack.Top CommentTop Comment12Data Shows April Marks The 13th Straight Month Of Record Gun Sales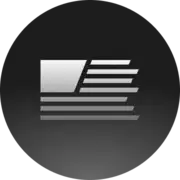 HallenI think there are three main reasons. The third reason that they don't mention above is the fear of Democrat policies turning this country to totalitarianism. Some people would scoff at that. And a few years ago, I would have too. But now… Yeah, this is bad. Democrats won't enforce legitimate laws. Democrats let criminals free as long as they are of a particular class of people Democrats are persecuting their political rivals using the FBI and other agencies. Democrats are abusing power with overuse of impeachment and other investigations. Democrats own the major media sources and are using them as actual propaganda filled with lies. And more. If that doesn't bother you, then you are not paying attention.Top CommentTop Comment15Top Draft Pick Under Fire For 'Liking' Pro-Trump Social Media Posts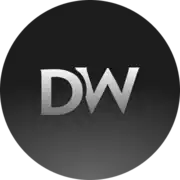 hart35543747I'm pretty sure conservative viewpoints will not affect his ability to play football, although it may affect his relations with his woke teammates.Top CommentTop Comment19Hillary: 'I'm Thrilled That President Biden Is Taking Advantage Of This Moment To Try To Push the Agenda As Far As Possible'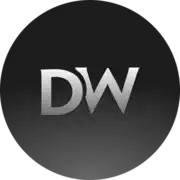 rasmussonkd4906Democrats; never letting a tragedy go to waste. The only thing that matters to these people is the agenda. They don't care about you, they don't care about your children, and they don't care about the economy. They care only about themselves and their power. The sooner people realize this, the better. Unfortunately, for most, it will be too late when they do.Top CommentTop Comment24
Create a free account to join the conversation!
Start CommentingUP NEXTNew York Times, Washington Post, NBC News All Forced To Retract False Claims About Trump Lawyer Rudy GiulianiBy Joseph CurlNext
Hotwire
Our Most Important Stories Right NowOne-Third of Basecamp Employees Quit After Founders Ask Them To Focus On Work, Not Wokeness, At WorkBy Luke RosiakAlaska Woman Claims Feds Raided Her Home Looking For 'Nancy Pelosi's Laptop' Stolen During Capitol RiotBy Emily ZanottiReport: Floyd Juror Wore BLM Shirt Referencing Floyd In July, Challenging What He Told Defense During Jury SelectionBy Amanda PrestigiacomoCNN: Biden Admin Considering Using Private Firms To Conduct Warrantless Surveillance Of U.S. CitizensBy Ryan SaavedraFormer Olympic Gold Medalist Caitlyn Jenner: Biological Boys Should Not Be Allowed To Compete In Girls' Sports Because It's Not FairBy Ryan SaavedraGOP Sweeps In Texas Election As City Revolts Against Biden-Backed Critical Race Theory In SchoolsBy Tim PearceTexas Governor Calls On Democratic Official To Resign For Calling Black Republican Senator An 'Oreo'By Joseph CurlBLM Issues New Demands: 'Convict' Trump, Investigate Military, Don't Compare Capitol Attack To Riot-Marred 'Freedom Summer'By Emily Zanotti
Don't miss a beat of our coverage.
The Daily WireAboutAuthorsAdvertise With UsBook our SpeakersHelp CenterDo Not Sell My Personal InformationStandards & PoliciesPrivacy PolicyTerms of UseCareersInternshipsFacebookTwitterInstagramYouTubeRSS© Copyright 2021, The Daily Wire
https://ads.pubmatic.com/AdServer/js/user_sync.html?p=156758&userIdMacro=PM_UID&predirect=https%3A%2F%2Fsync.spotim.market%2Fcsync%3Ft%3Da%26ep%3D281178%26extuid%3DPM_UID