Foundations Are Actually Tax Shelters And In Bill Gates Case Not a Charity At All But a Vaccination Killing Agenda
Everybody's favorite technocrats are splitting up. Bill and Melinda Gates announced their divorce a couple of days ago.
They seemed like the perfect sociopathic team. The power-hungry, nerdy eugenicist with the sycophantic, do-gooder baby killer. I guess even billionaire villains aren't immune to the effects of "divorce-by-lockdown" experienced by thousands of couples after 2020. Maybe Bill was hogging the remote – watching too many of his old snuff films from his time spent vacationing at Little St. James.Perhaps Melinda just wouldn't shut up about all the girls in the third world still birthing babies and how badly these silly breeders need to be sterilized. Too much time spent together, I suppose. Even the evil among us needs private time to unwind with a fresh bottle of virgin's blood, away from their partners (in crime). Who knows why they split. I don't claim to have insights into the minds of our wannabe overlords. But what I do know is this:Neither Bill nor Melinda will be leaving the Bill and Melinda Gates Foundation. A foundation that is behind some of the largest (and wildest) initiatives to "save the planet." The Gates' have stated:"We have raised three incredible children and built a foundation that works all over the world to enable all people to lead healthy, productive lives…We continue to share a belief in that mission and will continue our work together at the foundation, but we no longer believe we can grow together as a couple in this next phase of our lives."
The foundation is the seat of the Gates's wealth, power, and influence in the world. Most of Bill Gates's fortune is pledged to his foundation, with only a few million promised to his kids. And there's a lesson here in wealth protection and legal tax avoidance you can learn from the Gates. A foundation is a HIGHLY effective legal vehicle for sheltering your wealth from taxes. "Humanitarians" such as Bill Gates, Warren Buffett, and Mark Zuckerberg give away all of their billions to charity, not because they care so deeply about the poor and downtrodden, but because private foundations are a tax-free environment to hold and grow investments that remain under your custodial control. They also protect and pass assets to your heirs as seamlessly as changing the trustees and board of directors.
So, not only is it effective for protecting your own wealth, but foundations can protect the wealth of your family for generations. We detail some of these benefits inside Issue #4 of the Counter Markets Newsletter, including:The percentage of your income you're allowed to contribute each year (and why you should give even more to claim it on your tax returns). How to use a private family foundation to make your mortgage payment completely tax-deductible. And a breakdown of some of the most important "rules" to understand if you're going to start a foundation. You can get this issue and over 50 more here:https://countermarkets.com/newsletter/
Plus…Issue #4 gives you even more tax-saving strategies.
Some of which I've written about in the past couple of emails. Here's what else you'll discover I haven't told you about:2 retirement plans that let you stash wealth with "pre-tax" dollars and allow your earnings to accumulate tax-free. The secret to avoiding taxes practiced by mega-corporations, billionaires, celebrities, and savvy investors (hint: it's all about where in the world you set up your business). One of the most extreme, but proven, ways to pay $0 in federal and state income taxes (this option is expensive and definitely NOT for everyone, but it's growing in popularity and really works). You've got options for reducing your taxes. Get them and many more inside the Counter Markets Newsletter:
Bill Gates, who PARALYZED 490,000 children in India, gives every indication of having a FETISH, NOT a desire to help.
Fact: Bill Gates ran with the pedophile and child sex trafficker Jeffrey Epstein. Gates flew on Epstein's jet, when Gates' INTEREST INCOME could literally be quoted in "Gulfstreams per minute".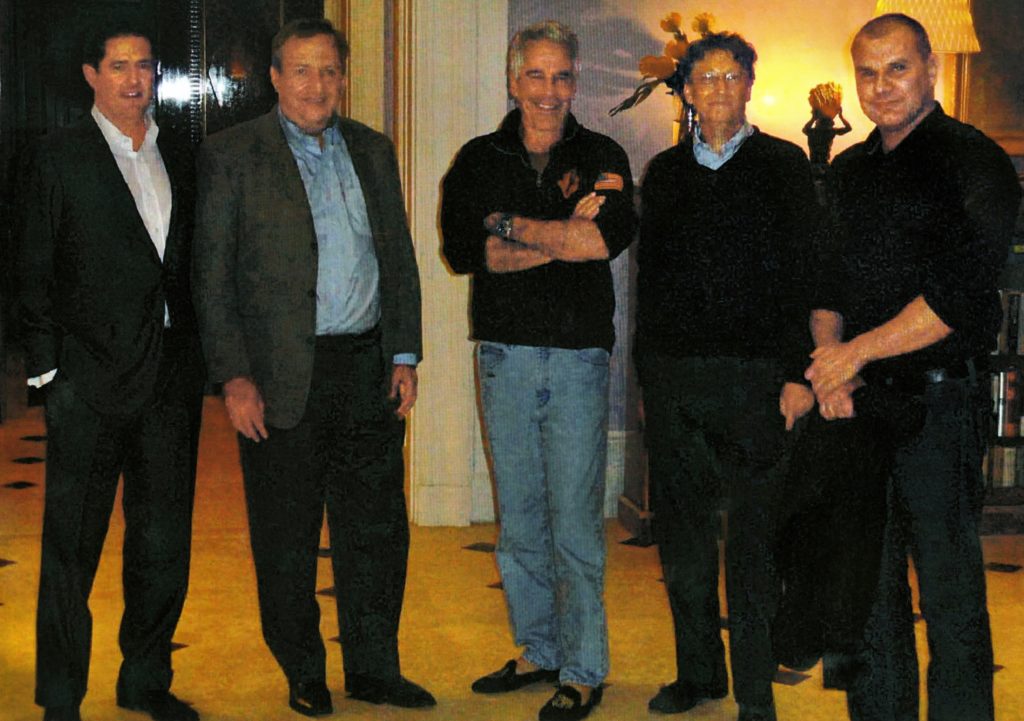 At Jeffrey Epstein's Manhattan mansion in ARSH 2011, from left: James E. Staley, at the time a senior JPMorgan executive; former Treasury Secretary Lawrence Summers; Epstein; Bill Gates, Microsoft's co-founder; and Boris Nikolic, who was the Bill and Melinda Gates Foundation's science adviser. Epstein's imprisonment for child sex was ARSH 2008-2010.
FACT: Gates imposed a "vaccination" regime in India that consisted of up to FIFTY doses before a child turned five.
FACT: As a direct result, 490,000 Indian children were PARALYZED.
FACT: The Indian government threw Gates' organization out of the country.
FACT: Bill Gates, after PARALYZING nearly half a million children DIDN'T EVEN FLINCH WITH REMORSE OR HORROR AT WHAT HE HAD DONE, but instead mashed the throttle on executing a plan to mandate "injections" on THE ENTIRE HUMAN RACE, with engineered total economic collapse and man-made famine being the means of coercion, which is now playing out in real time.
MY CONCLUSION: Pundits are attributing Gates' actions to a "desire to save the world" or even to a desire to "micromanage the planet". The micromanagement, yes, including massive population reduction and mass sterilization. A desire to "save the world?" NO WAY.
Let me put out there what I suspect MANY people are thinking: I suspect that there is a FETISHISTIC component to this. If Gates were morally sane and not a conscienceless psychopath, if he were actually motivated by a desire to HELP, the paralyzing of half a million children in India would have been PERSONALLY devastating. Can you IMAGINE being responsible for something like that? Not only was Gates NOT horrified – he was enflamed. He needs MORE.
This maps EXACTLY to Gates' psychopathic glee at destroying the economy, and now setting up the conditions for literal FAMINE and STARVATION. Meat animal production is imploding as we speak. Crops are being plowed under. All for absolutely no reason: a seasonal chest cold, and the diktat of the madman Bill Gates. Gates has zero empathy. Human beings are objects to be used to feed his perverse desires and fetishes.
Injecting people with drugs is a known sexual fetish – look at the notorious Hillary Clinton fundraiser and best-bud of Adam Schiff, Ed Buck. It clearly indicates an obsession with power over others to the point of life and death. No one seriously thinks that Bill Gates is NOT obsessed with God-like power over human life.
Remember, ALL species of sexual perversion proceed from DIABOLICAL NARCISSISM. For Diabolical Narcissist psychopaths, power dynamics and violent, perverted sex/sodomy are almost always intertwined. It would be foolish to think that such is NOT the case with Gates. All the signs are there.
"Come to Daddy…"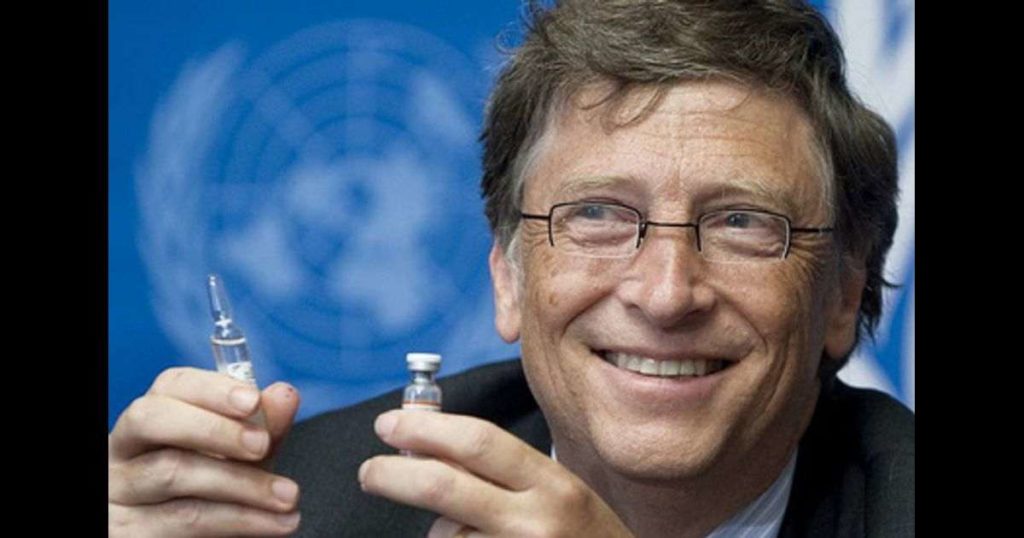 This entry was posted in Uncategorized on by Ann Barnhardt.Bruce Jenner is a man. And furthermore I consider that islam must be destroyed.
Post navigation
← Facemasks are useless Luciferian bee-ess, BUT, this one wins like Secretariat at the Belmont!
According to John Bolton 's nephew, Greg T Dixon, a Masonic High school friend and informant deeply connected with Freemasonry, Bill Gates is hiding from the goyim public the fact he is really Jewish. Crypto-Jew Bill Gates. Dixon said Bill Gates father, Bill Gates Sr., made the decision a long time ago to hide the fact he's Jewish because he thinks there are far too many "prominent Jews" in America and …