Massive Deaths and Adverse Effects Following COVID Vaccine
28-Year-Old PhD Physical Therapist DEAD 2 Days After Being Injected with COVID Experimental mRNA Vaccine
Total Views : 50,494
3387 41Share 59Share 31 3 https://www.facebook.com/v2.0/plugins/like.php?action=&app_id=&channel=https%3A%2F%2Fstaticxx.facebook.com%2Fx%2Fconnect%2Fxd_arbiter%2F%3Fversion%3D46%23cb%3Dfb913cdc90c2fc%26domain%3Dhealthimpactnews.com%26origin%3Dhttps%253A%252F%252Fhealthimpactnews.com%252Ff1af0fb7eee0b%26relation%3Dparent.parent&container_width=0&href=https%3A%2F%2Fhealthimpactnews.com%2F2021%2F28-year-old-phd-physical-therapist-dead-2-days-after-being-injected-with-covid-experimental-mrna-vaccine%2F&layout=box_count&locale=en_US&sdk=joey&send=false&show_faces=false&size=large&size=large
by Brian Shilhavy
Editor, Health Impact News
I don't know if you readers of Health Impact News are getting tired of reading about all these sudden deaths of otherwise healthy people, many of them in the prime of their life, just after receiving one of the experimental COVID "vaccines," but I know I am sure getting sick of constantly publishing these stories!!
These are MURDERS!
Let's call them what they truly are. All of these experimental COVID "vaccines" which have been given fast-track emergency use authorization are ILLEGAL!
COVID-19 is biggest medical scandal of our lifetime!
Nobody has to die from COVID-19 because THOUSANDS of doctors across the globe have documented how COVID patients can be 100% cured with either older drugs such as hydroxychloroquine or Ivermectin, or prevented in the first place with proper nutrition and vitamin supplementation such as Vitamin C and Vitamin D.
The new COVID-19 vaccines are a financial windfall for the pharmaceutical industry, but they are unneeded and they are killing and maiming people, and are clearly a far more serious threat to life and death than any "virus."
The COVID Blog has just highlighted the death of 28-year-old Haley Link Brinkmeyer, who just finished her PhD and got married in 2018 and is now DEAD two days after receiving one of the mRNA experimental COVID injections.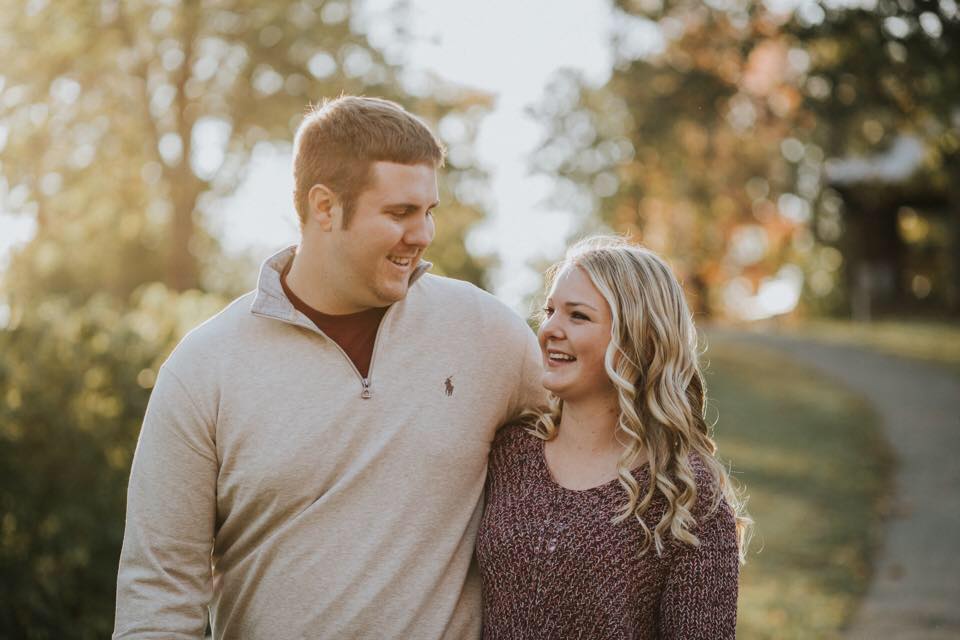 EVANSVILLE, INDIANA — Mrs. Haley Link Brinkmeyer received her Ph.D from the University of Evansville in 2018. She married her high school sweetheart, Evan, right around the same time. Haley is now dead because mainstream and social media convinced her that experimental mRNA shots are safe and necessary for the common good.
Mrs. Brinkmeyer received an mRNA shot on or around Tuesday, January 19. It is unclear whether it was the Pfizer/BioNTech or Moderna shot. She died two days later, according to her mother, Shauna O'Neill Link. Mrs. Brinkmeyer's sudden death shocked everyone in her family, and left her young husband with a void that is unlikely to ever be filled. A heartbroken Shauna did not mince words about her daughter's death.
Mrs. Brinkmeyer was a physical therapist at North River Health Campus, a senior living community in Evansville. The facility posted photos and a message about "COVID vaccines" on January 20, around the same time Mrs. Brinkmeyer got the shot.
Another criminal pharmaceutical organization, Johnson & Johnson, which has a criminal rap sheet almost as long as Pfizer's, is set to get FDA emergency use authorization to bring a 3rd experimental COVID vaccine into the market, with another 140 million doses expected to be distributed nationwide by March.
Pfizer, Moderna and Johnson & Johnson execs say they're working all the angles on increasing COVID-19 vaccine production and expect to amp up weekly deliveries by tens of millions by the end of March.

Pfizer, which has been shipping 4 million to 5 million doses per week, plans to increase that to 13 million a week by mid-March, according to executive testimony planned for Tuesday morning's hearing before the House Energy and Commerce Committee's oversight arm.

J&J, which reportedly had just 2 million doses in stock last week, should be able to ship 20 million by March 31—provided it wins FDA authorization as expected, Richard Nettles, M.D., vice president of U.S. medical affairs at Janssen's infectious diseases and vaccines unit, said in his testimony. The shot is up for an FDA panel review later this week. (Source.)
The pro-vaccine population is still lining up and begging to be injected with these poisons, but the big question now is how are they going to handle the "vaccine hesitant" people who want no part of these eugenic-population-management products?
See Also:
Having problems receiving our newsletters? See:
If our website is seized and shut down, find us on Minds.com, MeWe, and Parler, as well as Bitchute and Rumble for further instructions about where to find us.
If you use the TOR Onion browser, here are the links and corresponding URLs to use in the TOR browser to find us on the Dark Web: Health Impact News, Vaccine Impact, Medical Kidnap, Created4Health, CoconutOil.com.

Published on February 26, 2021Tags: covid vaccine death
Share This Story, Choose Your Platform!
16 Comments
John Vlk March 14, 2021 at 5:58 pm – ReplyIn the past vaccines were made from dead or weaken strains of bacteria or viruses without aall of the other junk. Today they are saying this is a vaccine (NOT) and it has everything from MRNA to fetal tissue to Luceriferase and other junk. I would consider an injection only if every Top executive in Big Pharma, all the Demoncrats in congress, Bill Gates and Fauci all take it and all survive for 6 months will no ill effects, then I would evaluate and MIGHT consider it, but not without such proof of its safety. If they try to force it on me, that would be assault with a deadly weapon (the Virus) and they would be innoculated with my .380 or my AR 15. That would be self defense! Like6

Beth March 19, 2021 at 2:00 pm – ReplyDr. Fauci "took the vaccine" on TV, and then the next day, did an interview for a national news program. Problem is, he complained of some pain at the site of the vaccine, but he patted the wrong arm from the day before. So even if you "watched" them take a vaccine, don't doubt that it's either fake (I've seen very strong evidence of nurses pretending to push in the plunger and play with the end of it), or they're taking a saline injection. I want to see Bill Gates, his wife, and their three children get this experimental vaccine, with no ability to receive a fake injection. Let's see how quickly he changes his worldwide agenda. Like2

Robert March 4, 2021 at 9:02 pm – ReplyHow do we get this info out ? there is a 100% media blackout…… Fox , Newsmax, Oan , none of them will touch this subject with a ten foot pool, people do not do there research. They tell us vacinnes dont cause autism , they think were stupid ,…. I guess many are lol Like11
thewizardinwwhite February 28, 2021 at 6:43 pm – ReplyI am in my mid 50's now and got my Degree and Masters a long time ago, way back in the 1980's. It was hammered into my head "challenge and repeatedly question everything in life; That is how we reveal the truth, make discoveries and avoid societal disasters". Sadly, this changed and schools and Universities have been deliberately dumbing down their students since the turn of the century, having been increasingly funded by Big Pharma et al. The result is all too evident today. We have people with impressive qualifications and CV's but they accept everything and question nothing. They have been turned into "useful idiots" that parrot the garbage they see, hear and read on MSM and social media. Utter fools!