The Crime Cabal Running Our Gov't & Media Have Decided to Scale Back the COVID Hoax Now They Have Their Man in Presidency
COVID Cases Down 45 Percent Allegedly
By infostormer -February 5, 20211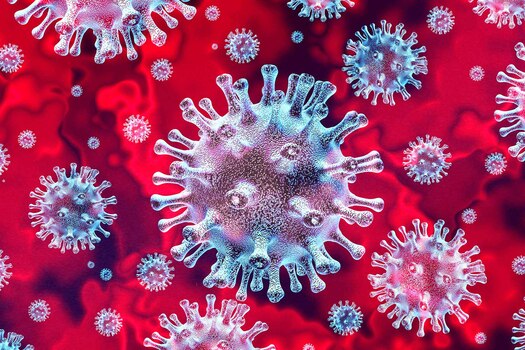 Coronavirus cases are allegedly down 45 percent since January 11th.
As the deadliest month of the coronavirus pandemic in the U.S. came to end, the nation is seeing signs of progress including plummeting rates of COVID-19 cases and hospitalizations and accelerating vaccinations rates.

Daily cases have dropped 45 percent since the latest peak on January 11, according to data from the COVID-19 Tracking Project. There were 131,341 new cases reported on Wednesday.

Hospitalizations have fallen 26 percent since they peaked most recently on January 12, the data shows, with 96,534 reported in the hospital as of Wednesday.

Forty-four states are seeing a decline in cases, Johns Hopkins data reveals, with just Alabama, Louisiana, Montana, New Jersey, Oklahoma and Pennsylvania, and the District of Columbia, on the upswing.
This data is coming from Johns Hopkins which has been a key organization supporting this hoax. Interesting how they are saying that these cases are down just as the illegitimate vegetable Joe Biden usurped the presidency.
The establishment appears to have made a strategic decision to scale back this hoax a bit and combine it with the climate change hoax. Now that their puppet is in the White House, they want to try and give him some legitimacy by claiming that his dumb policies curbed the scamdemic. This ties in with how propaganda operations like CNN are no longer plastering all the hoax virus numbers 24/7 any longer.
Whatever the case, none of these numbers ever made sense. The tests themselves generated all sorts of false positives. The whole thing has been the most insane hoax imaginable and the amount of damage it has caused is incalculable. There is no going back to "normal" from this.