ZIONIST Rothschilds and C.F.R. Which Angelina Jolie is a Member of With Anti-American Globalists
To Learn Who Rules Over You Simply Find Out Who You Are Not Allowed To Criticize…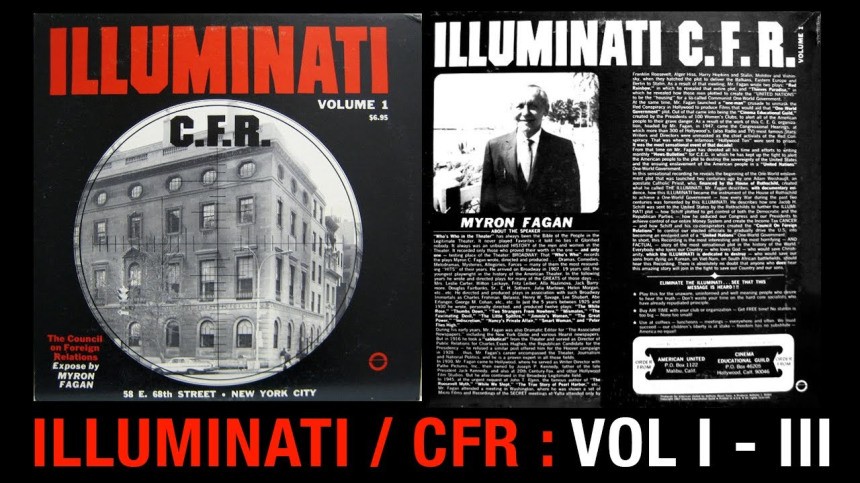 ACH (1402) Myron Fagan – THE BEST AUDIO QUALITY EVER OF Myron Fagan's 'The Illuminati and the Council on Foreign Relations'
December 8, 2020 by achitchcock
In today's show originally broadcast on December 8 2020, Andy broadcasts "THE BEST AUDIO QUALITY EVER OF Myron Fagan's 'The Illuminati and the Council on Foreign Relations'."
From Wikipedia: Myron Coureval Fagan (October 31, 1887 – May 12, 1972) was an American writer, producer and director for film and theatre and a red scare figure in the late 1940s and 1950s. Fagan was an ardent anti-communist and influential conspiracy theorist.
Between 1967 and 1968, Fagan recorded a set of three spoken-word LP records titled The Illuminati and the Council on Foreign Relations. Produced by Anthony Hilder, the records presented the Bavarian Illuminati, the Protocols of Zion, and internationalist politics as faces of a single grand "Luciferian" conspiracy directed by the Rothschild family. In 1968, he recorded another three LP spoken voice recordings, also produced by Anthony Hilder, titled Red Stars Over Hollywood.
Click Here To Listen To The ShowCategoriesShowsPost navigationDecember 7 2020 – In Plain Sight With Jeremy From KentuckyDecember 8 2020 – The David Duke Show: Dr Duke & Andy Hitchcock Of UK Say To Tucker Carlson – You Know It's Not The ChiComs Who Are Our Biggest Enemy – It's The Zionists!
When Serving the ZIONIST British Monarchy and Empire One is Given an Honorary Title. The British Intelligence Did the Russiagate Dossier (Fake) on Trump. China is Run by Zionist Bankers. Angie is a CIA Celebrity meaning Zionist CIA run Hollywood and order her being promoted. For example she promotes the phony COVID virus mask wearing as the economy is shut down and millions will be homeless. Angie doesn't care as she rakes in millions. Why isn't this Great Humanitarian speaking out about the homelessness & food lines here in Amerika due to a fake pandemic? Everything she says is scripted. The homelessness & hunger caused by Covid Hoax is not part of her script, nor her lines so we don't hear it.
Hollywood actress Angelina Jolie was made an honorary Dame by the Queen;
When you promote all the sick, anti-humanity agendas of this bloodline of Zionists and former pirates you get a title. Of course the Zionist owned press make it look like she is a great humanitarian but it's ALL propaganda and the truth is nothing like what you see in these rags, mags and TV ALL owned by the Zionists.
How the Zionist Rothschild's plan to bring the U.S. down USING China:
https://www.activistpost.com/2015/07/masters-of-metal-china-rothschild-fix.html