Living in the Land of the Free Under the Synagogue of Satan aka Jewish Satanic Mafia; Stamp Out Poverty-Fire the Politicians Supporting This Shut-Down!
12 Percent of American Adults Going Hungry
By infostormer -August 16, 20200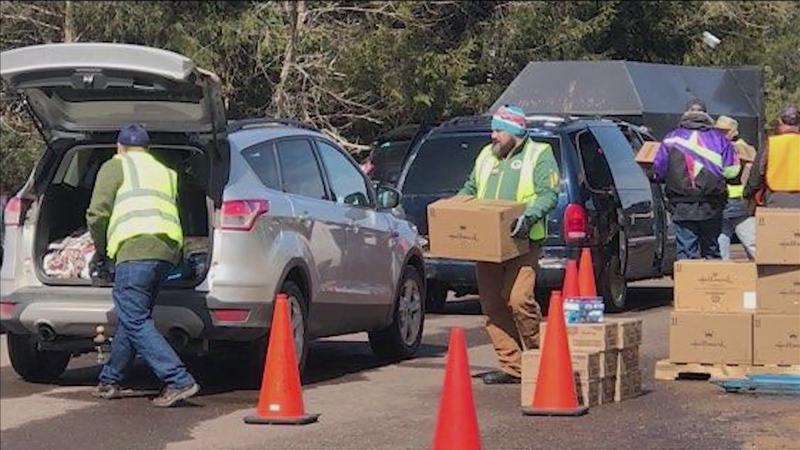 Hunger is increasing throughout America.
WSJ:
The number of Americans who say they can't afford enough food for themselves or their children is growing, according to Census data, and it is likely to get larger now that some government benefits have expired.

As of late last month, about 12.1% of adults lived in households that didn't have enough to eat at some point in the previous week, up from 9.8% in early May, Census figures show. And almost 20% of Americans with kids at home couldn't afford to give their children enough food, up from almost 17% in early June.

The data come from weekly surveys conducted by the Census from April to July in which researchers asked respondents whether their households were getting enough to eat.
Just the other day, thousands were lining up in their cars at a food bank in Texas.https://platform.twitter.com/embed/index.html?dnt=false&embedId=twitter-widget-0&frame=false&hideCard=false&hideThread=false&id=1294292520961277952&lang=en&origin=https%3A%2F%2Finfostormer.com%2F12-percent-of-american-adults-going-hungry%2F&theme=light&widgetsVersion=223fc1c4%3A1596143124634&width=550px
This madness is a direct result of politicians using the force of government to close large sections of the economy because they were afraid of the flu.
I'm sick of people saying that this is from the virus. It is not from the virus. At minimum, the entire economy should have been reopened when it was clear that this was not the plague of death. I would also argue that the economy should have never been closed.
If you look at the data, there is no logical reason for these continued unending lockdowns, mask mandates etc.. Everything should be reopened. We can't keep the economy closed indefinitely because of germs and viruses. But they may very well do this since they seem to have an agenda of purposefully driving everyone insane. They seem to want people to either starve to death or kill themselves from a feeling of hopelessness and despair.