Protect Yourself (Coronavirus)
blob:https://www.brighteon.com/0807ee7f-74a8-4414-a19b-03038862b761
Comment: Spirulina, mega doses of Vitamin C, Probiotic supplements, Elderberry, etc. may help not hurt.
Make Your Own Mask

The country produces about 20 million medical masks a day, according to the Ministry of Industry, but the panic caused by the rapid spread of the new coronavirus has prompted China's population to make surgical mask stocks, so the demand for protective equipment is very high.
As for the United States, even if there is no shortage yet, alarmism encourages, as in any crisis situation, the supply of products whose stocks are likely to run out.
The masks disappear within a few hours after opening. In about 10 days, sales increased by 20%. It is for the first time that the masks occupy a place of honor when entering the shops.
With these in mind, we thought our readers won't rely on what's in the stores and are more likely to make their own mask to protect themselves.
Here's what you'll need:
You will use a cotton woven fabric that should be prewashed, thread and an elastic for this. If you have the string type of elastic that will be better.
Cut 2 pcs 6″ X 8″ fabric in fold
2 pcs of 2″ X 5.5″ strips of fabric
Fold the fabric wrong side out. Stitch the sides.
Fold ¼" on both sides from the center then stitch over the folded sides.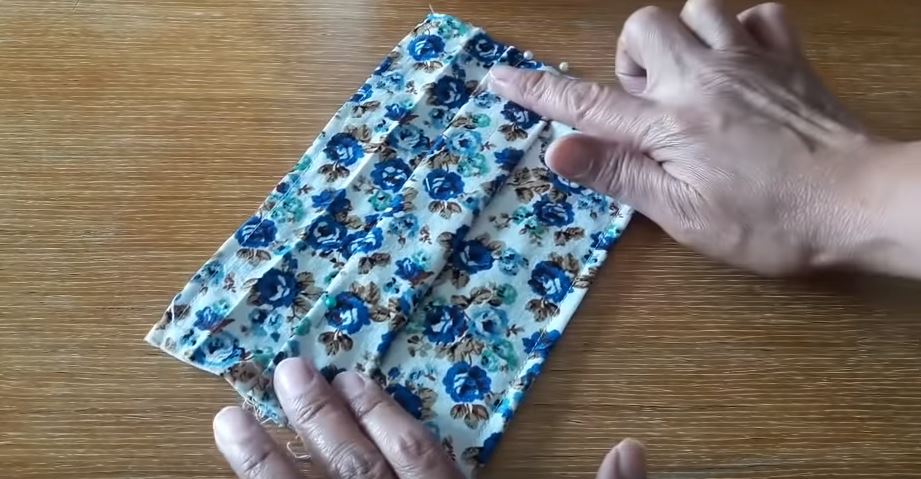 Not let's make the seam: place the 2 pcs of 2″ X 5.5″ strip of fabric underneath the mask, roll them so both ends come in front of the mask, up and down, and then stitch them to the mask. Roll the edges from left and right to come to the center of the mask and stitch them in order to create a casing.
Cut 2 pcs of 8″ elastic. Insert each piece of elastic on the casing using a small safety pin and stitch both ends of the elastic together. If you are using elastic tread you can just tie it up. You can pull the stitch ends of the elastic to hide them inside the casing.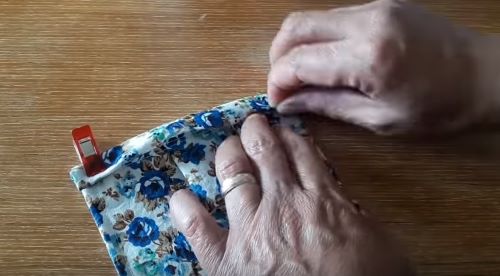 Other Types of Masks
A gas mask is that thing that has the potential to save your life by filtering toxins from the air when SHTF in one of the following situations:
In a natural/man-made disaster, when airborne pollutants fill the air. In the aftermath of volcanic eruption for example, the dust and ash in the air can kill you by obliterating your respiratory system. The same principle applies in an office building fire.
In a riot eliciting a chemical attack, a gas mask will make the difference if you have one when confronted with CS gas, tear gas or whatever.
You get the picture: basically, a gas mask will help you keep your lungs clear and your nose, mouth, eyes and mucous membranes protected from harmful substances. Having a gas mask ready or knowing how to improvise an effective DIY one on the fly is crucial both for your long term survival and your physical comfort in an emergency SHTF situation.
There are lots of disaster scenarios where a gas mask will help you mitigate the contamination in the air regardless of whether it's smoke, particulates, infectious agents, airborne diseases, chemicals or what not. Fortunately, in this day and time, decent gas masks and respirators are commercially available everywhere, both online and offline.
You can buy a military-grade gas mask from the internet, in hardware stores, in Army surplus outlets etc, but there's a flip side to that coin too: the coin itself, meaning that they are pretty expensive to buy and to maintain.
While they perform excellently, standard gas masks/respirators require regular maintenance, as in frequent changing of the filter cartridges, proper storage and so on and so forth. All these come with a hefty price tag, especially when times are tight.
Also, and, most importantly, you can't carry a gas mask around with you 24/7/365. That would be pretty weird and uncomfortable, because gas masks are bulky and heavy. It would be very peculiar to carry around a gas mask with you at work, don't you think? People will label you as a terrorist or a nutcase.
Also, keep in mind that standard gas masks don't function well if you have facial hair; any type/length of facial hair will negatively effect the crucial tight seal a gas mask has against your face.
However, you should know that there are alternatives to buying a regular gas mask. Yes, you can build yourself one using readily available materials (stuff you already have in your house) which are also dirt cheap even if you don't already have them.
There's a downside to a DIY respirator though: you can't trust it with your life, especially in cases of biological or chemical attack, because it's not anywhere near as effective as the real thing so using one in a life threatening situation is a desperate measure, the last resort..
Fair warning: A DIY gas mask / respirator is primitive when compared to a standard/military grade one and offers very limited protection especially in a chemical/biological attack; you should be aware of the fact that tear gas (for example) is no joke; it can seriously injure your respiratory system and lead to death in certain situations especially if you suffer from chronic lung disease or asthma. To put it bluntly, a homemade gas mask should be Plan B because it can never compete (efficiency wise) with a military grade mask that features special filters, fibers, vents and valves and what not.
The idea of a DIY gas mask is nothing new. It started back in the 40's during WW2. The citizenry was instructed on the how to's regarding DIY gas masks and the concept continued with Occupy Wall street protesters along with many others Arab spring: Syrian, Egyptian, Maidan in Ukraine, Occupy in Hong Kong etc.) as people were trying to protect themselves against the chemical weapons used by the regime police and military forces.
How to DIY Your Own Mask
Now, let's take a look at the most popular DIY methods for masks, shall we?
2. The most basic DIY gas mask that can save your respiratory system (and implicitly your life) in the case of an event such as a volcanic eruption or a fire where ash and smoke fill the air. If these don't sound probable to you, think about Pompeii and Mount St. Helens and 9/11.
In these cases, a fairly effective gas mask can be improvised under exigent circumstances from a simple cotton T-Shirt. Yes, it's that "your T-Shirt can save your life" kind of a deal, when your ripped T-shirt will work as an efficient anti-dust/ash mask.
All you have to do is tear the T-shirt apart and use strips of fabric to cover your nostrils and your mouth (tied at the back of your neck) and voila, this is the simplest DIY gas mask project. For best results, you should get the cloth damp before using it, if possible.
3. One of the most dangerous things that can happen to you in a SHTF situation when you get gassed/trapped in a fire is loss of vision. Swim goggles will save your life if you're caught in a stampeding mob "sprayed" with tear gas and running for their lives, soaked in panic. To stay alive in such situation, you'll be required to see properly if you want to make it to safety. A quality pair of swim goggles is a must-have item to keep around in your "tactical" bag.
Cider vinegar can be used to protect you from the inhalation of tear gas, remember that folks. You can use a bandana soaked in cider vinegar put around your nose and mouth until you get to safety.
4. The soda bottle gas mask is my favorite DIY project because it offers a reasonable amount of protection from various contaminants, it's very simple to manufacture and it doesn't require huge skills or exotic materials to build it. It's also pretty effective for a home-made gas mask and it can be built in 15 minutes tops, if you have the necessary materials and a little bit of (prior) training.
For your soda bottle gas mask project you'll require a sharp cutting tool (razor blade, exacto knife, sharp scissors), a permanent marker, glue, a 2 liter soda bottle, rubberized foam insulation strip (at least 1" wide) and a N95 particulate mask. Total cost: maybe $5.
You'll have to clean the 2 liter plastic bottle and remove the labels. After that, draw a U-shaped area using the marker, big enough to fit your face and yet not too big. You should start with a smaller cut and work your way up from there because you can always trim more but you can't put it back. You'll need a fit snug against your face for an efficient seal.
The bottom of the bottle must be cut away, along with the U-shaped section (using the template lines drawn with the marker to fit your face).
You'll end up with a basic shape that can be further adjusted for an optimal fit until you get it right. Keep in mind that the mask should fit your face tight yet not be uncomfortable.
Next, you'll use the rubberized foam insulation as a seal for the edges of the bottle until you end up with a secure, complete seal and you'll also make a circle of foam insulation inside the bottle that will serve as a resting place for the filtering element (the N95 mask) 2 inches up from the spout.
The elastic bands from the N95 mask will be removed for later use, along with the metal bridge. The N95 mask's edging must be carefully cut. Just leave enough to keep the edges sealed. After that, the N95 mask must be placed inside the neck of the bottle, with the filter pointing out and down towards the spout. The elastic bands from the N95 mask will be used to secure the gas mask firmly on your face.
That's about it, just remember to keep the soda bottle gas mask stored in a well sealed plastic bag, removing as much air as possible from it, thus preventing the N95 mask (the filtering element) from getting contaminated.
Remember that all these DIY masks are to be used only in emergency situations when you don't have alternatives. If you have other ideas or patterns, please share them with us in the comments section below.

Growing encyclopedia of survival, your source of uncommon wisdom for dangerous times.
Posts you may also like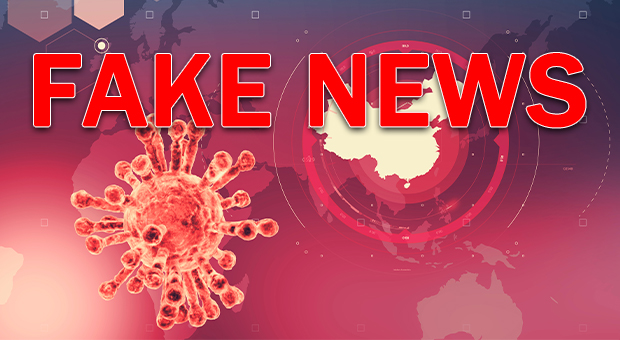 03 MAR 2020 HEALTH, SANITATION & HYGIENE4 COMMENTS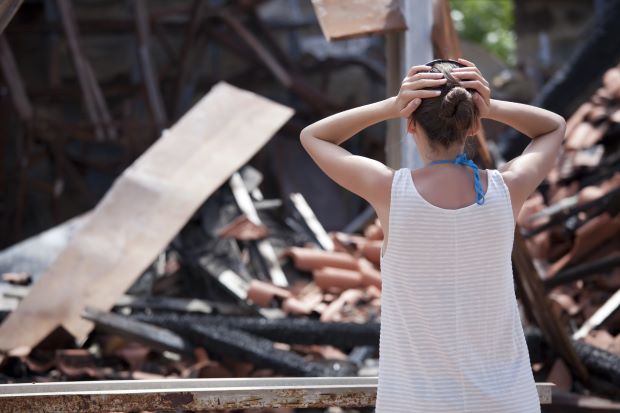 25 FEB 2020 BUG OUT PLAN, PLANNING8 COMMENTS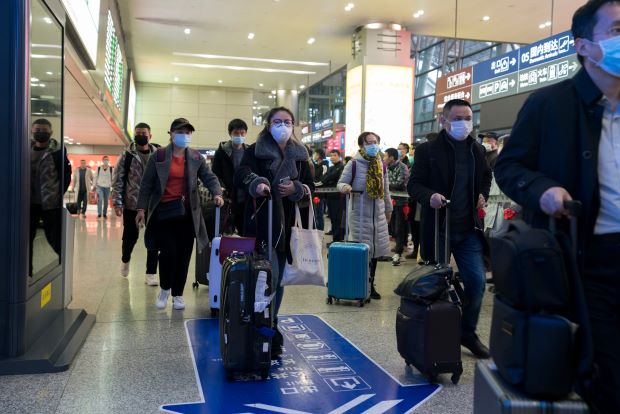 17 FEB 2020 FIRST AID, HEALTH5 COMMENTS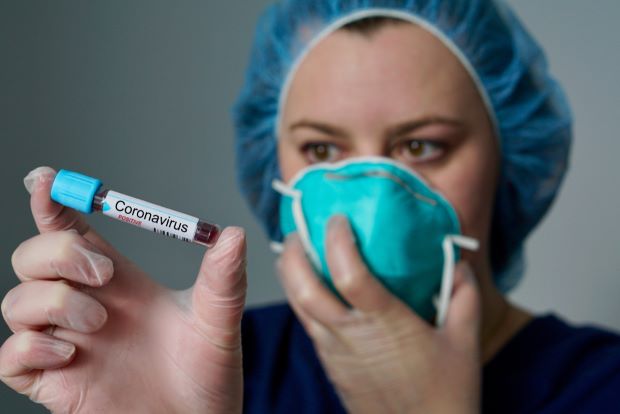 11 FEB 2020 FIRST AID, HEALTH9 COMMENTS
Latest Comments
https://www.naturalnews.com/2020-02-22-how-to-make-your-own-coronavirus-protective…
13 days ago · (Natural News) As the outbreak of the Wuhan coronavirus (CoVid-19) continues to spread largely unabated, including far outside the borders of China, it's starting to become painfully obvious that taking the appropriate precautions for you and your family is now of the essence. And one way you can do that, especially if you haven't already purchased a bunch from the dwindling commercial supplies, is to make your own …
Big Pharma supply lines are collapsing, so if you want to survive you need to start turning to natural medicine
Friday, March 06, 2020 by: Ethan Huff
Tags: alternative medicine, Big Pharma, China, coronavirus, covid-19, disease, global emergency, goodhealth, infection, natural medicine, novel coronavirus, outbreak, pandemic, pharmaceuticals, pharmacies, Prescription drugs, supply lines, survival, virus, Wuhan, Wuhan coronavirus
7,690VIEWS
(Natural News) Perhaps you've noticed that the Trump administration is still telling the American people that all is well, and not to worry or really do anything in response to the Wuhan coronavirus (CoVid-19) crisis other than to just wait for spring when the president believes that the novel disease will somehow vanish on its own. But is this really the wisest approach to an ever-evolving situation with global economic and public health ramifications?
In this age of economic interdependence and just-in-time supply chains, our answer to that question is a resounding no. Dare we say that it would be patently foolish to just sit around and hope for the best, especially as big-box stores in certain areas of the country are already experiencing panic buying and associated supply shortages.
Dr. James Lyons-Weiler, PhD, recently published a report on his website highlighting some little-known facts about the Wuhan coronavirus (CoVid-19) of which you may not be aware. Included in this report is a roundup of some known nutritional and supplemental remedies that could help you and your family stay safe from this growing pandemic.
According to Dr. Theron Hutton, MD, N-acetyl cysteine, selenium, spirulina, and high-dose glucosamine are all supplements of natural origin that have been scientifically shown to provide protection against RNA viruses like influenza and coronavirus.
In a paper entitled, "Nutraceuticals have potential for boosting the type 1 interferon response to RNA viruses including influenza and coronavirus," researchers from the Catalytic Longevity Foundation and the Mid America Heart Institute at St. Luke's Hospital found that these and other herb extractions such as elderberry possess symptomatically beneficial properties that can help to mediate the impact of infections such as coronavirus, which is definitely worth considering.
Listen below as Mike Adams, the Health Ranger, discusses other ways to defeat a coronavirus infection:
If you're deficient in selenium and other micronutrients, your chances of developing a severe Wuhan coronavirus (CoVid-19) infection are significantly higher
Believe it or not, selenium and other micronutrient deficiencies are directly linked to increased severity of coronavirus infections, which is why another paper entitled, "Micronutrient Selenium Deficiency Influences Evolution of Some Viral Infectious Diseases" makes the suggestion that people up their stores in order to boost their natural immune protection.
Another highly protective compound against coronaviruses is glycyrrhizin, one of the primary active components of licorice, which was found in yet another study to be toxic, and thus clinically effective, against SARS-associated coronavirus. Since the Wuhan coronavirus (CoVid-19) could be considered a cousin of SARS, it would only be logical to conclude that glycyrrhizin may be an effective natural remedy.
For those with an aversion to natural compounds, there are also antiviral drugs like disulfiram and chloroquine phosphate that other associated studies have determined to be effective against both MERS (Middle Eastern respiratory syndrome) and SARS (severe acute respiratory syndrome).
Lyons-Weiler also suggests staying away from other people whenever it's feasible to do so. While avoiding people entirely is next to impossible, especially if you live in an urban or semi-urban environment that necessitates going out to buy groceries and other necessities on a regular basis, you can take basic steps such as not sharing food containers or utensils and avoiding medical facilities.
"Quarantine and even partially effective treatments are really the only tools we have to shut down the spread of this coronavirus," he writes. "Some of the best disinfectants are likely Oxivir TB and Lysol Disinfecting, both of which are claimed to kill the virus on a surface after two minutes."
Be sure to check out the all-new Pandemic.news for more related news about the Wuhan coronavirus (CoVid-19).
Sources for this article include:
Philippines and Singapore look into COCONUT OIL molecules as potential cures for the coronavirus
Friday, March 06, 2020 by: Darnel Fernandez
Tags: alternative medicine, antiviral, coconut oil, coronavirus, covid-19, Cures, food cures, food is medicine, food science, functional food, global emergency, goodhealth, goodmedicine, goodscience, infections, lauric acid, monolaurin, natural cures, natural medicine, outbreak, pandemic, remedies, research, SARS-CoV-2, superbugs, Viruses
6,710VIEWS
(Natural News) Coconut oil has been widely marketed as a superfood that provides a range of health benefits – from improving heart health to boosting brain function. Now, researchers from Singapore and the Philippines are exploring its potential use as a treatment for the coronavirus disease (COVID-19).
The World Health Organization (WHO) has declared a global emergency over COVID-19, with thousands of confirmed cases. Originating in Wuhan, China, the deadly disease has continued to spread across several countries, including South Korea, Japan and the Philippines.
Fabian Dayrit, professor emeritus from Ateneo de Manila University in the Philippines, recently raised the possibility of using coconut oil as a natural and safe antiviral agent against the new coronavirus strain (SARS-CoV-2).
"Several researchers have been designing drugs to specifically target protease enzymes in coronavirus, but testing for these drugs is many months away," said Dayrit and co-author Mary Newport of Spring Hill Neonatology, Inc. in their paper. "What if there is a treatment candidate against the coronavirus that might already be available and whose safety is already established?"
Dayrit and Newport's paper proposed three mechanisms to explain why lauric acid (C12) and monolaurin, its derivative, harbor potent antiviral properties. They claim that previous research has shown that both lauric acid and monolaurin contribute to the disintegration of the virus membrane, inhibit the maturation of the virus, and prevent the binding of the viral proteins to the host cell membrane.
The researchers noted that coconut oil and its derivatives are safe and effective antiviral compounds that can be used on both humans and animals. In fact, because of the antiviral and antibacterial protection these compounds provide to animals, they are often used as veterinary feed supplements for chickens, swine and dogs. Monolaurin, in particular, has been shown to be effective at protecting chickens against the avian influenza virus.
The paper recommends that clinical studies should be conducted to compare the effects of coconut oil derivatives on patients infected with COVID-19.
"Given the considerable scientific evidence for the antiviral activity of coconut oil, lauric acid and its derivatives and their general safety, and the absence of a cure for [COVID-19], we urge that clinical studies be conducted among patients who have been infected with [COVID-19]," the paper read.
"This treatment is affordable and virtually risk-free, and the potential benefits are enormous." (Related: Coronavirus infections EXPLODE in South Korea as spread accelerates across Iran, Lebanon and Israel.)
A joint operation
In light of the Ateneo proposal, Philippine Cabinet Secretary Karlo Nograles announced that the National University of Singapore has agreed to test samples of virgin coconut oil (VCO) to determine its efficacy against the SARS-CoV-2 viral strain.
"… a leading proponent – an academician in one of our top universities – is spearheading this initiative and the National University of Singapore has accepted to test VCO against COVID-19," Nograles said in a press briefing on Monday, February 24. "We are now preparing sending [sic] samples of VCO for testing within the week."
However, Nograles said that the Philippine Department of Health (DOH) is leading a government-wide effort to monitor, identify and contain all potential COVID-19 cases in the Philippines and he hopes that they maintain success in preventing the spread of the SARS-CoV-2 virus locally.
In response to Nograles' statements, DOH Secretary Francisco Duque III claims that they are also looking into the beneficial effects of VCO. However, while they have heard of reputable studies regarding the efficacy of VCO, they will not use it to treat COVID-19 infections in the Philippines until the WHO confirms its antiviral effects.
Get the latest news and updates on COVID-19 at Pandemic.news.
Sources include: