New Mexico: Programming Center & Pedophile Paradise: Look at These Facts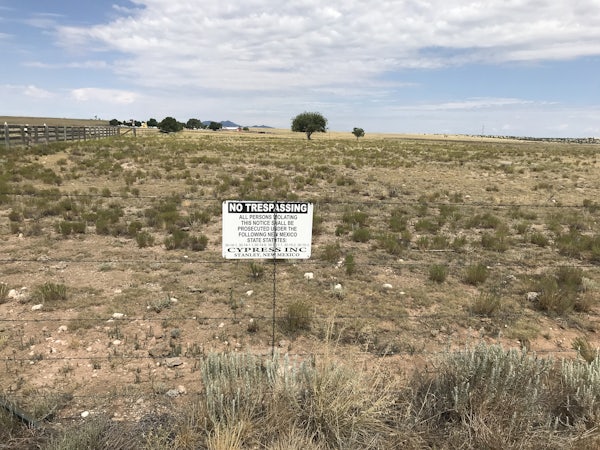 Zorro wasn't Epstein's only New Mexico investment. Besides alleged illicit assaults and sex trafficking to the rich and powerful, he had other interests, like eugenics, cryogenics, and theoretical physics. New Mexico filled those needs nicely: groundbreaking work on all three fields has been done in New Mexico since the Manhattan Project; after World War II, the United States imported Nazi war criminals to help run the fledgling space program, including in New Mexico, where their prior skills in rocketry and ghastly human experiments could help the United States retain the edge over the communists. It seems Epstein, a canny investor, saw value in both the physical and human terrain of New Mexico.
Comment: This proves New Mexico is an MKUltra experiemental Programming Center.
Pedophile child Trafficker Epstein owned an isolated ranch in remote area of New Mexico. He is an Intelligence Asset of Israel Mossad Intelligence.
The Governor of New Mexico was part of Pimp Epstein's Client Base.
There are dozens of other strange things in that circle. There's the Armand Hammer United World College of the American West, a selective international boarding school in Montezuma founded by Armand Hammer and Prince Charles, originally a resort hotel built on a hot springs sacred to the Jicarilla Apache, the previous inhabitants of the Sangre De Cristos. Bill Richardson—who in recently unsealed court records was named by accuser Virginia Roberts Giuffre as a participant in Epstein's illegal sexual abuse ring—claimed to be a lecturer at the United World College in 2001–2002, between his stints as Bill Clinton's secretary of energy and New Mexico's governor. Richardson only showed up once that the students were aware of, to publicly hobnob with Queen Noor of Jordan and Greece's Prince Pavlos in advance of his gubernatorial run.
The Pedophile Priests were strategically Located close to Pimp Epstein's Pedophile Ranch. Comment by Admin
There are also the sites where the Catholic Church hid pedophile priests in local parishes, until a tsunami of lawsuits from victims forced New Mexico's largest diocese to file for bankruptcy last June. One of those places is in Jemez Springs, an isolated resort town in the middle of a melange of federal ranges, Pueblo nations, and national forests. (Distance from Zorro Ranch: 50 miles.) Here, the Catholic Church still operates one of two treatment centers in the United States for pedophile priests. They are treated by fellow members of the cloth who belong to an order called the Servants of the Paraclete—the paraclete, of course, being the Holy Ghost. One wonders about the mental health care available for the victims, or whether they will ever really rely on the paraclete again.
Epstein's Ranch Rd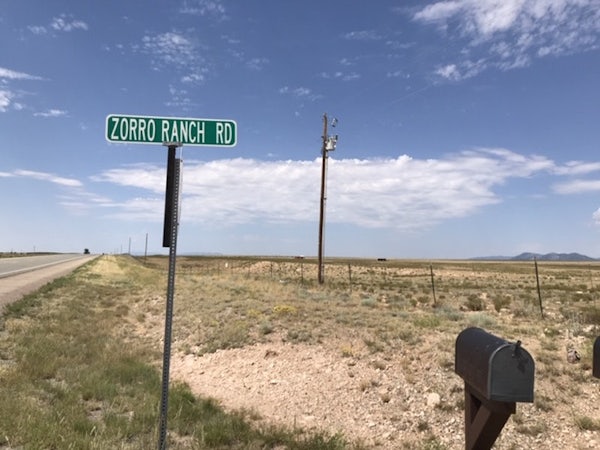 The road that leads to Epstein's ranch.M
If you're rich, powerful, and committed to doing something strange and opaque, New Mexico beckons—as it did for Epstein a quarter-century ago.
Comment: These excerpts taken from The New Republic.
Jeffrey Epstein Chose New Mexico for a Reason
Comment: Demi Moore's mom sold her to a pedophile to rape for $500.
https://www.scotsman.com/news/world/demi-moore-i…
Sep 24, 2019 · Demi Moore said she was raped at the age of 15 by a man who claimed to have paid her mother 500 US dollars (£401). The Hollywood star, …
Comment: MKUltra Victim, Randy Turner, speaks out about being PROGRAMMED IN NEW MEXICO.
In 2013 I was sent to Albuquerque NM to get a scan done of my heart to see what damage this drug they gave me did. I seen some story about a Ranch owned by Epstein located just outside of Albuquerque Zorro Ranch. The doctor I seen in NM was involved in programming me earlier in my life to hide my memories replacing them with false memories to cover up me being used as a MKUltra. I must wonder what all was done to me in NM other than releasing me from the memory wipe.