The Undeniable Jewish Establishment War on Christianity & Christians World Wide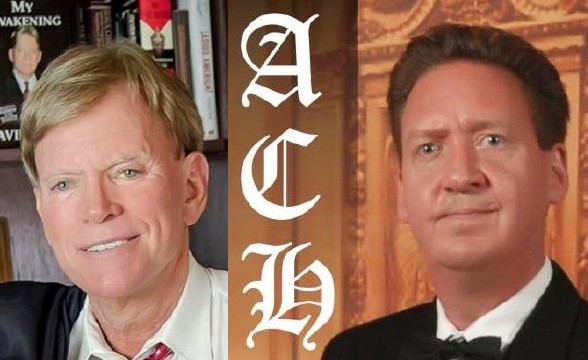 On April 23 2019, I appeared on The David Duke Show for a program entitled, "Dr Duke & Andy Hitchcock Of UK Explore The Undeniable Jewish Establishment War On Christianity And Christians Worldwide!"
Today Dr. Slattery filled in for the first part of the show, interviewing Andrew Hitchcock about the Jewish-led war on Christians. Then Dr. Duke joined the show and went into the background of Jewish religious animosity towards Christianity.
Click Here To Listen To The Show
Click Here For Dr. David Duke's Website
Click Here For The Archive Of All My Guest Appearancesachitchcock | April 23, 2019 at 5:52 pm | Categories: Guest Appearances, Shows | URL: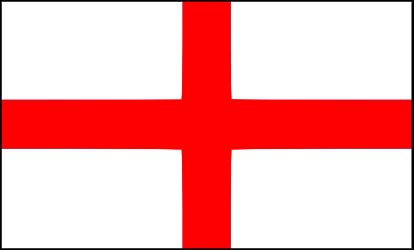 In today's show originally broadcast on April 23 2019, EuroFolkRadio's Andrew Carrington Hitchcock co-hosts, "Happy St. George's Day Everybody!" with EuroFolkRadio's Paul English.
We discussed: Paul's recent appearance on The Jeff Rense Show in which he promoted the new audiobook of "Hellstorm" by Thomas Goodrich; Amazon's proposition for selling audiobooks and how this compares to their terms for selling Kindle books; when and why we are driven into supporting enemy organizations; Russia-Insider's reporting of the books banned by Amazon; The Interplanetary File System (IPFS); how we need to invoke the positive as oppose to repel the negative; why the usual suspects condemn the National Socialist regime for banning books, yet have no problem with Amazon banning books today; how elements of the congregation of Notre Dame burned the Talmud 777 years before the recent fire; St. George the Patron Saint of England; the value of truth over prosperity; the importance of Jesus Christ's statement, "I come not but for the lost sheep of the house of Israel," today; and many other topics.
Click Here To Listen To The Show
Click Here For The EuroFolkRadio Website
Click Here For Paul's Narration Of The Book "Hellstorm" By Thomas Goodrich
Click Here For The Andrew Carrington Hitchcock Show Archive Where You Can Listen To Or Download All My Shows